Christmas Ornament Balls with Snail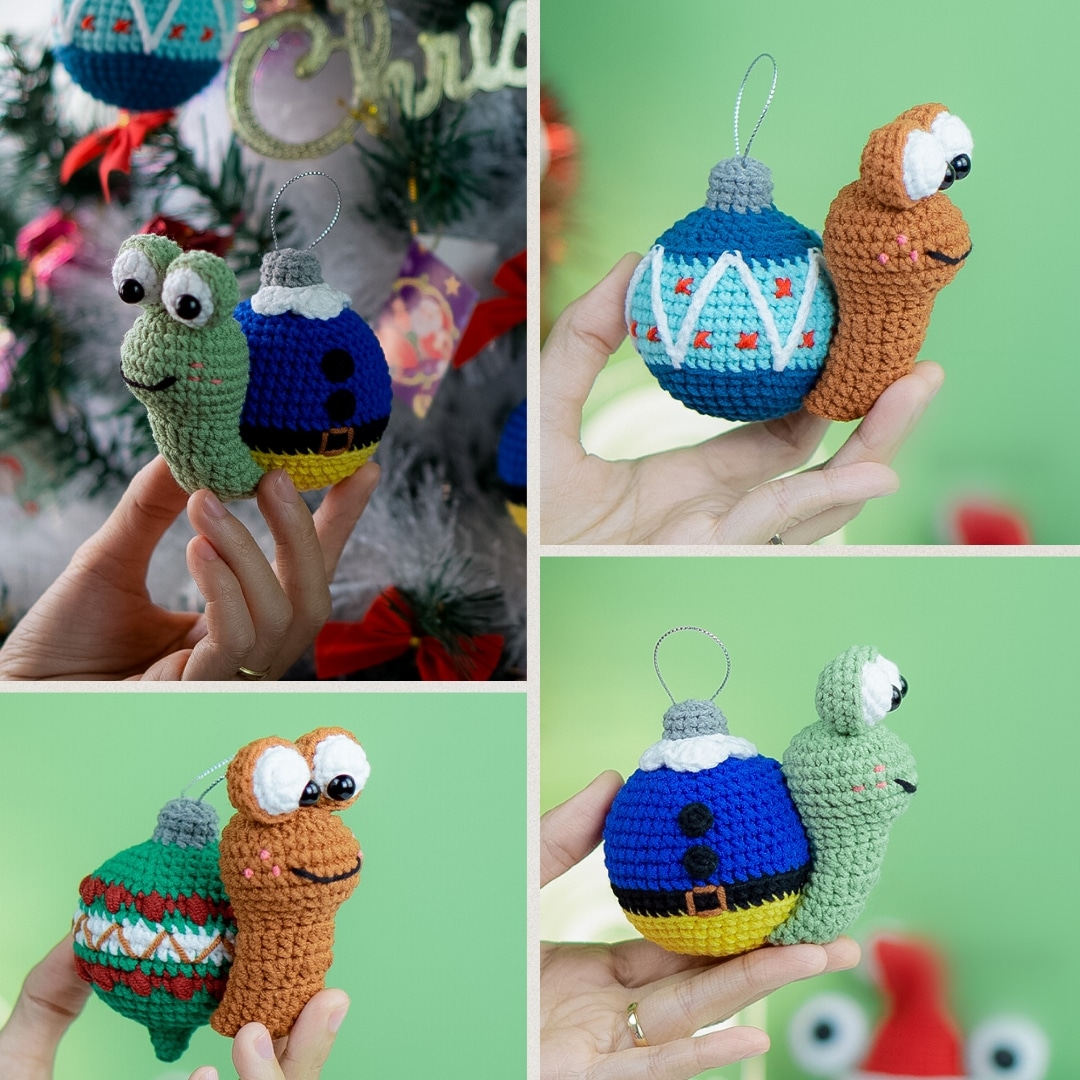 Let's make some Christmas ornaments that show your personality, an amigurumi addict. You might find many Christmas ornaments patterns out there but my patterns are sort of something that is unique and you would want to make one at first sight. These ornament balls are some of the Christmas ornaments in my latest collection. Without further ado, click on the following link to view free patterns. Patterns come with video tutorials so beginners can make them easily and beautifully. Thank you!
This crochet pattern and image are property of Lennutas.