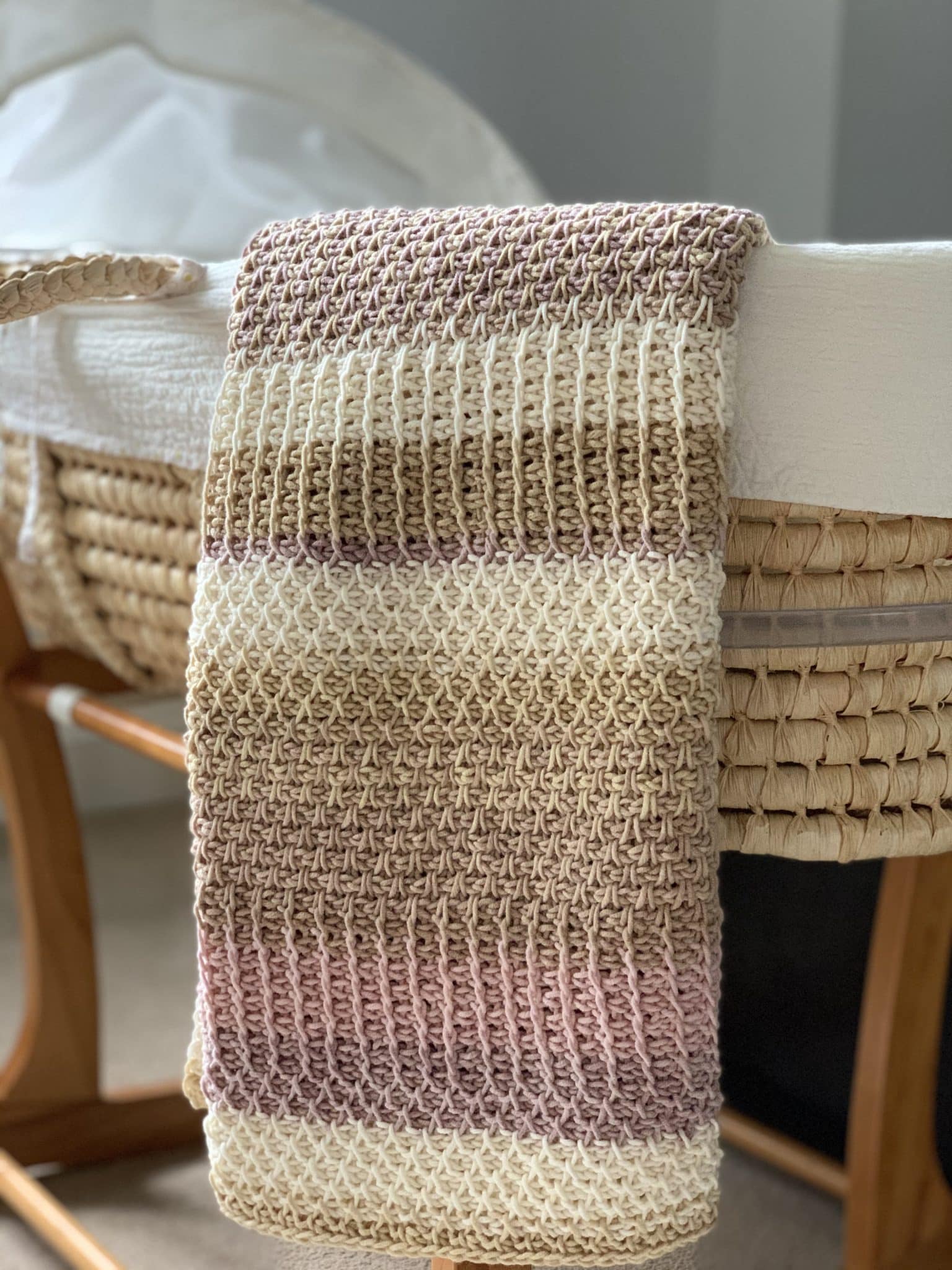 The Ahavah Baby Blanket is a beginner friendly Tunisian crochet blanket that comes in one size (fitted for a newborn and a Moses basket or a stroller), however it can be easily adjusted to various size as per instructions in the Notes section. It can be worked up easily in a few evenings when in need of that last-minute baby shower gift.
It is made in cotton and acrylic Yarn and Colors yarn blend that offers great stitch definition highlighting the pattern texture and can be washed easily in a washing machine- a great asset for an item for newborns. The yarn is available in several truly unique colour combinations, so each blanket can be one of a kind piece.
This crochet pattern and image are property of Exquisite Crochet UK.