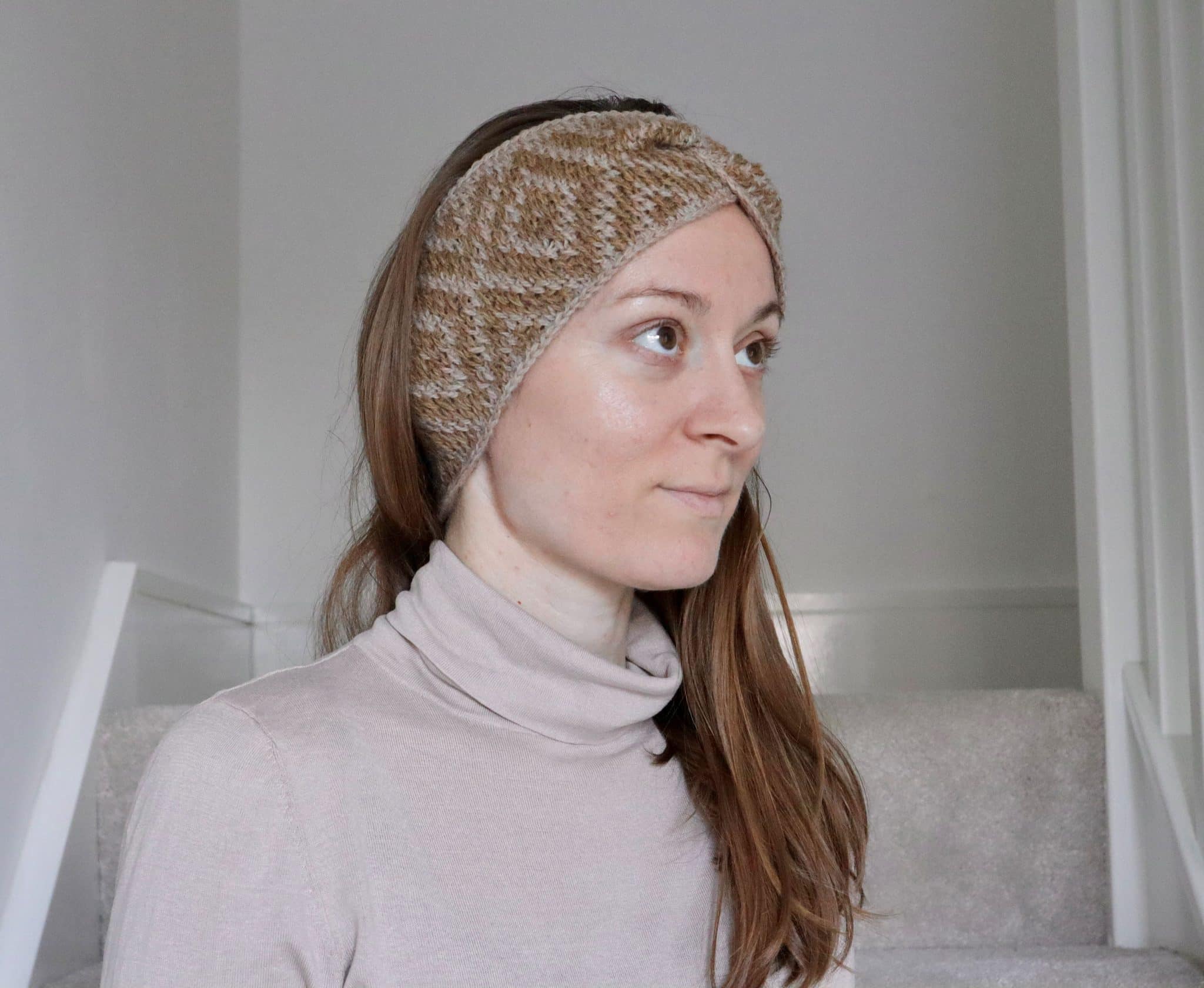 The Ebun Headband is a beautiful snuggly fitted Tunisian crochet headband worked in two colours. The stitches are alternated according to the colour used to give the project a subtle texture.
Although this is an intermediate level project, it would be also a great challenge project for adventurous beginners. Equally, it is also a great project for those who would like to try colourwork in Tunisian crochet without committing themselves to a large project.
To create this beautiful crochet headband you will need to master (or already know) these stitches and techniques:
Chain (ch), Tunisian crochet technique (alternating forward (FP) and return (RP) passes), Tunisian simple stitch (tss), Tunisian knit stitch (tks), end row changing colours, changing colours as you go, Tunisian simple stitch bind off, blocking.
This crochet pattern and image are property of Exquisite Crochet UK.