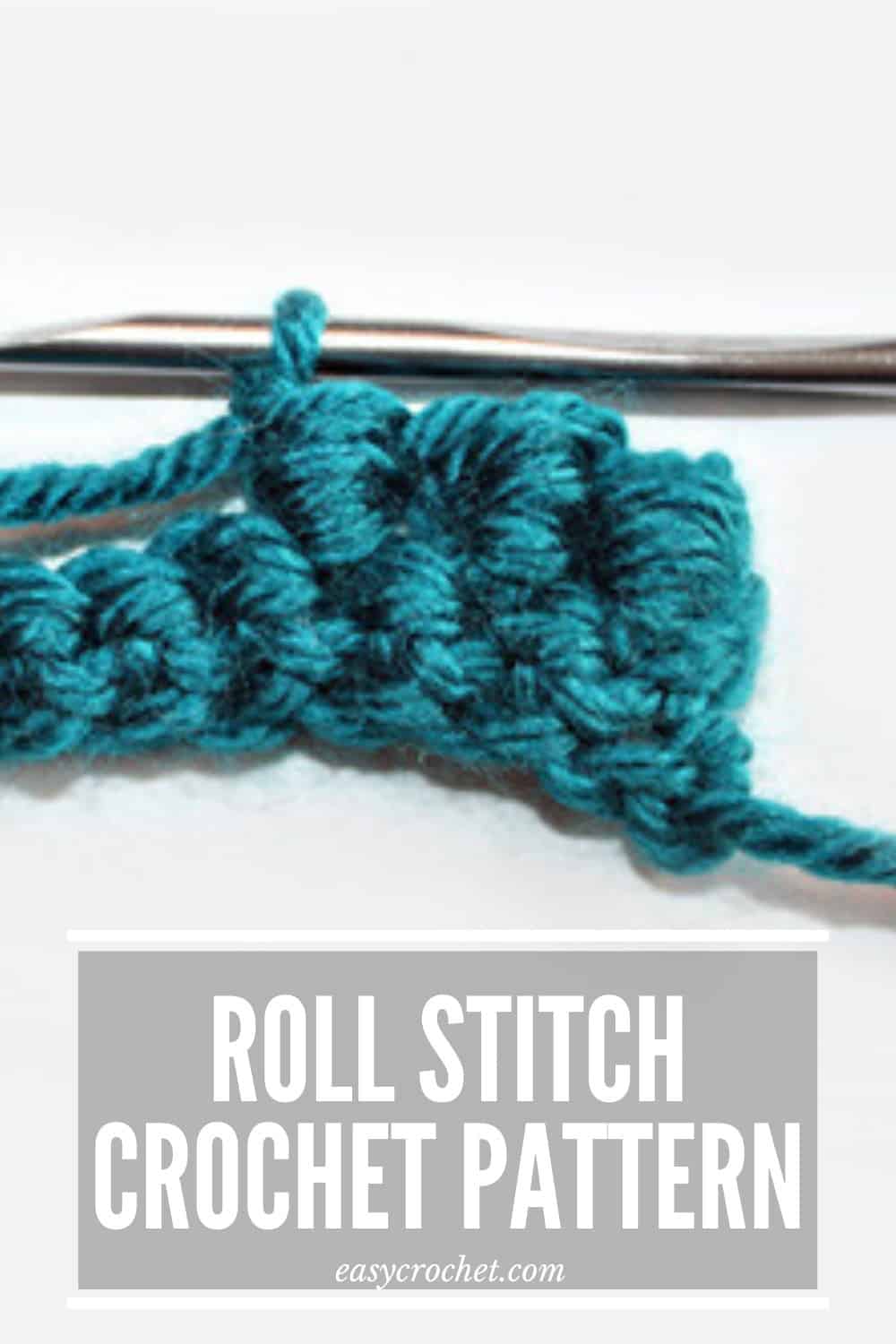 The roll stitch, also known as the bullion stitch, is an awesome technique that give crochet projects a cool look and feel.
This stitch just consists of wrapping yarn around a crochet hook and pulling through all loops when a desired amount of wraps is reached.
The Yarn
I used Red Heart Soft for my example, but Caron Simply Soft would work great too! Be sure to use the crochet hook size as stated on the yarn package.
Ready to Get Started?
As a reminder I will be explaining this stitch by wrapping the yarn around 5 times, but you can do more or less wraps in your own project if you wish.
Enjoy this tutorial!
Crochet Roll / Bullion Stitch Tutorial
Skill Level: Easy
Step 1:
I started with a row of Single Crochets to obtain a base.

STEP 2:
Here are what two Roll Stitches look like completed.

STEP 3:
Wrap yarn around hook a desired amount.

STEP 4:
Insert hook into next chain.

STEP 5:
Yarn over and pull back through the chain.

STEP 6:
Yarn over again and pull through all of the chains.

STEP 7:
This is what it should look like so far.

STEP 8:
Yarn over and draw through the remaining loop.

STEP 9:
The bullion stitch is now complete!