Love all things organic? So do we! From organic cotton yarn to wool!
Find out below what really makes yarn organic and answer the burning question of what is organic yarn?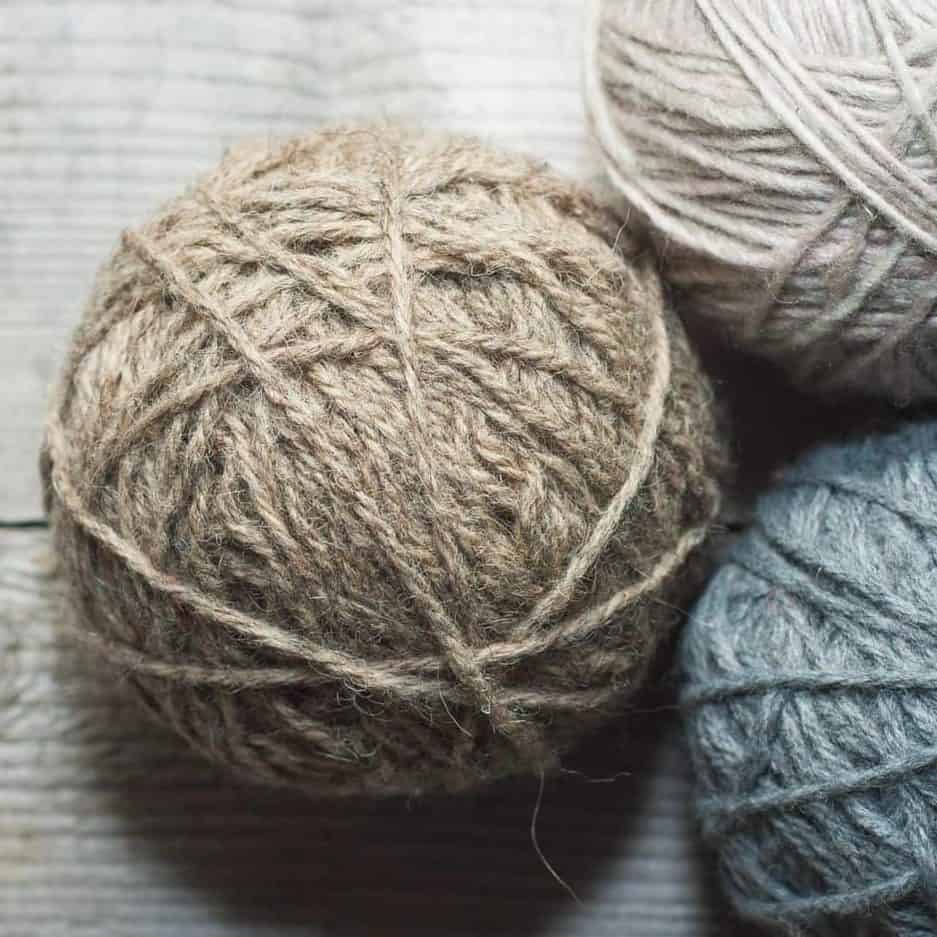 Nowadays you can find organic yarn at most any yarn store you look at including big box stores to small local fiber shops. From organic cotton to organic merino wool there is something out there for everyone. But what does it mean?
What really makes organic yarn organic?
Isn't wool organic already? Let's find out!
What is Organic Yarn?
When you think organic you think environmentally friendly right? Well you are right! Organic undyed yarn yarn is truly organic when it is locally harvested, hand spun and dyed. So if you find yarns that are spun local and then buy local you are doing your part in helping our earth.
Yarn much like food has to go to through a certification process to be considered organic yarn. The sheep that are going to be used for yarn have to be fed certified organic food & foliage. Animals raised in organic farms are kept in more humane conditions than those on factory farms due to strict standards set by the Global Organic Textile Standard.
Is Dyed Yarn OK?
Yes! According to All Natural Dying natural dyeing firstly involves making dyes from naturally occurring ingredients. They also state that history shows us that for thousands of years people have been making their own dyes to color yarn, fleece, clothing and household textiles.
Many items can be used from purple basil to raspberries almost any natural food or plant can be considered! Natural dyes can even be found online for those of us who live in the city! Shop Natural dyes and much more "Here".
Is It Ok To Shop Organic Yarn Online?
Yes! There are some companies out there that produce truly organic yarn! Some big names include Organic Cotton Plus.
OC Plus uses locally spun from 100% Certified Organic Merino wool and the beautiful colors of this sport-weight yarn are created with low impact dyes which makes it perfect for both knitting and crochet projects!
Should Crocheters & Knitters Bother Using Organic Yarn?
Well in short Yes! It is good for the environment and using organic yarn supports small local companies. The lack of harsh chemicals is kinder to the earth and to your skin. It really is a win-win!
Choosing a method that are friendlier to the earth is a great way to be a more responsible fiber artist.
You May Also Like This Free Crochet Pattern
Free Mini Basket Crochet Pattern using environmentally Friendly Yarn