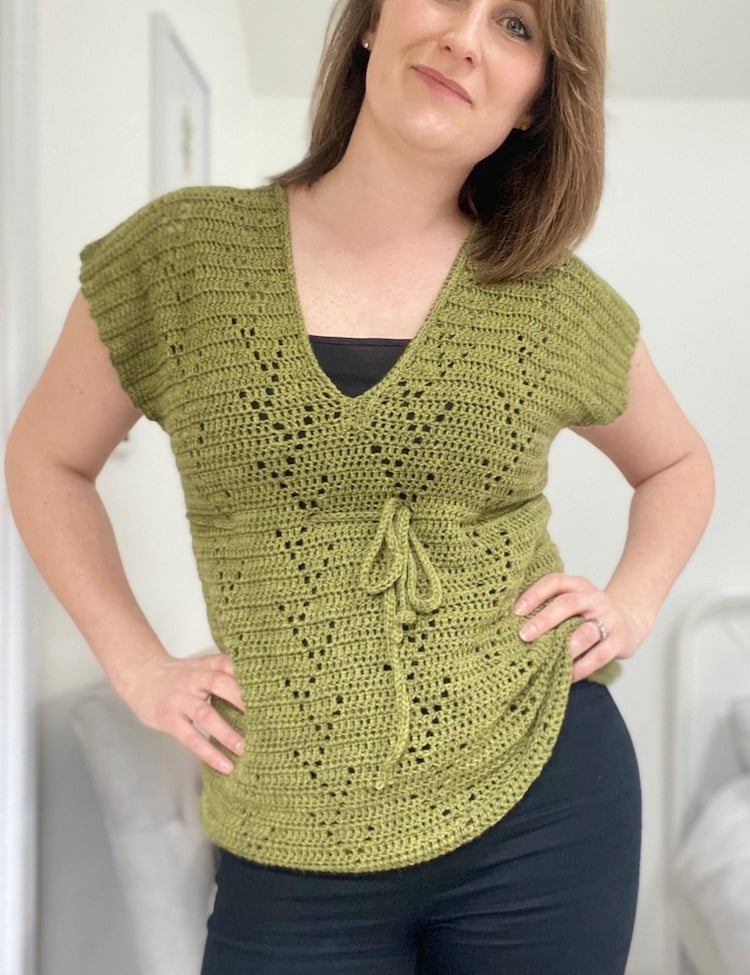 Effortless style shines through in the Verona Tee, making it the perfect crochet t-shirt pattern to dress up, dress down and look fabulous however you decide to wear it.
With a simple filet crochet matching front and back panel, the delicate pattern section climbs its way up the top and the subtle V-neck is detailed yet simple. With no shaping to worry about and only beginner stitches, it's the perfect garment for those just starting out and for more experienced hands too.
This crochet pattern and image are property of HanJan Crochet.