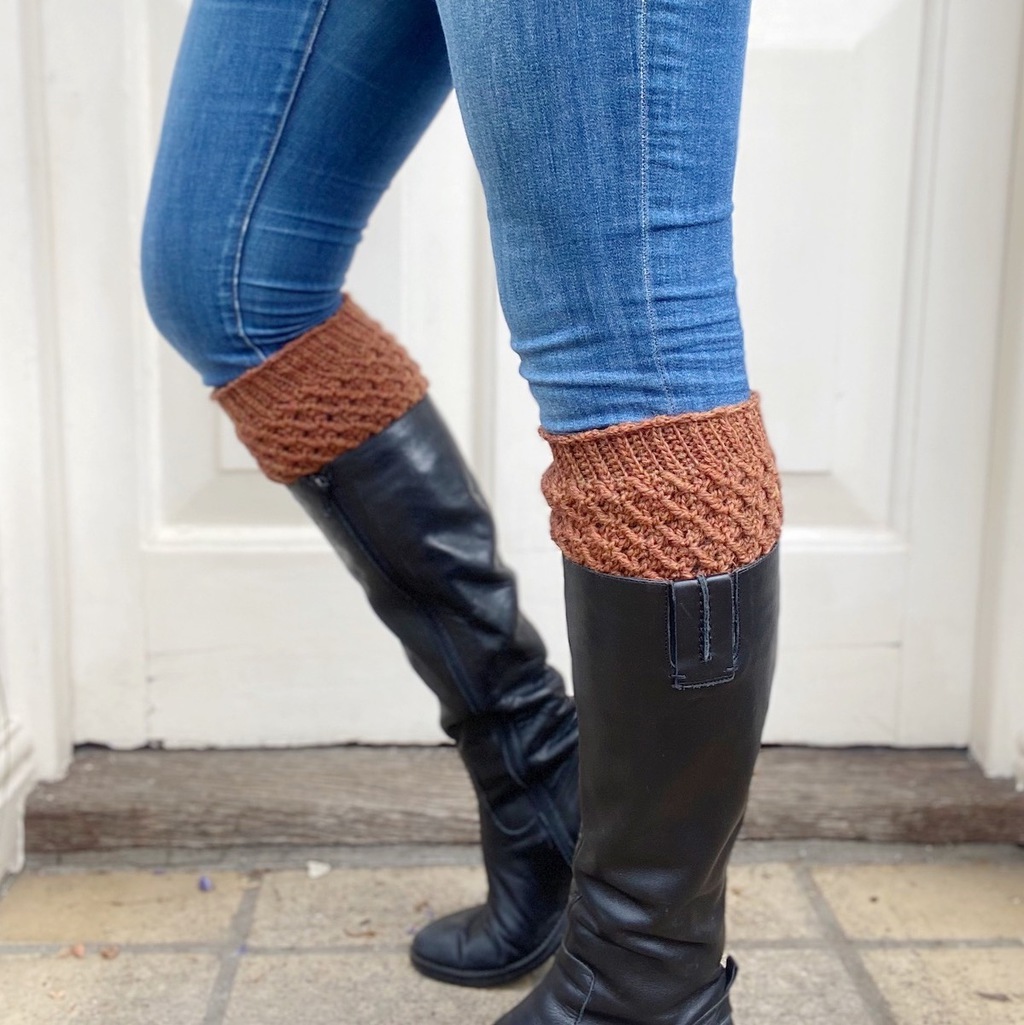 Delicate texture, post stitch detail and stunning yarn make this boot cuff pattern is the the perfect addition to your crochet library. With only a 2 row repeat and the cuffs worked directly into the work, the only seam you need to work is a crochet one!
With a subtle combination of post stitches, front loop and back loop stitches, the texture is easy, delicate but so very tactile too.
This crochet pattern and image are property of HanJan Crochet.