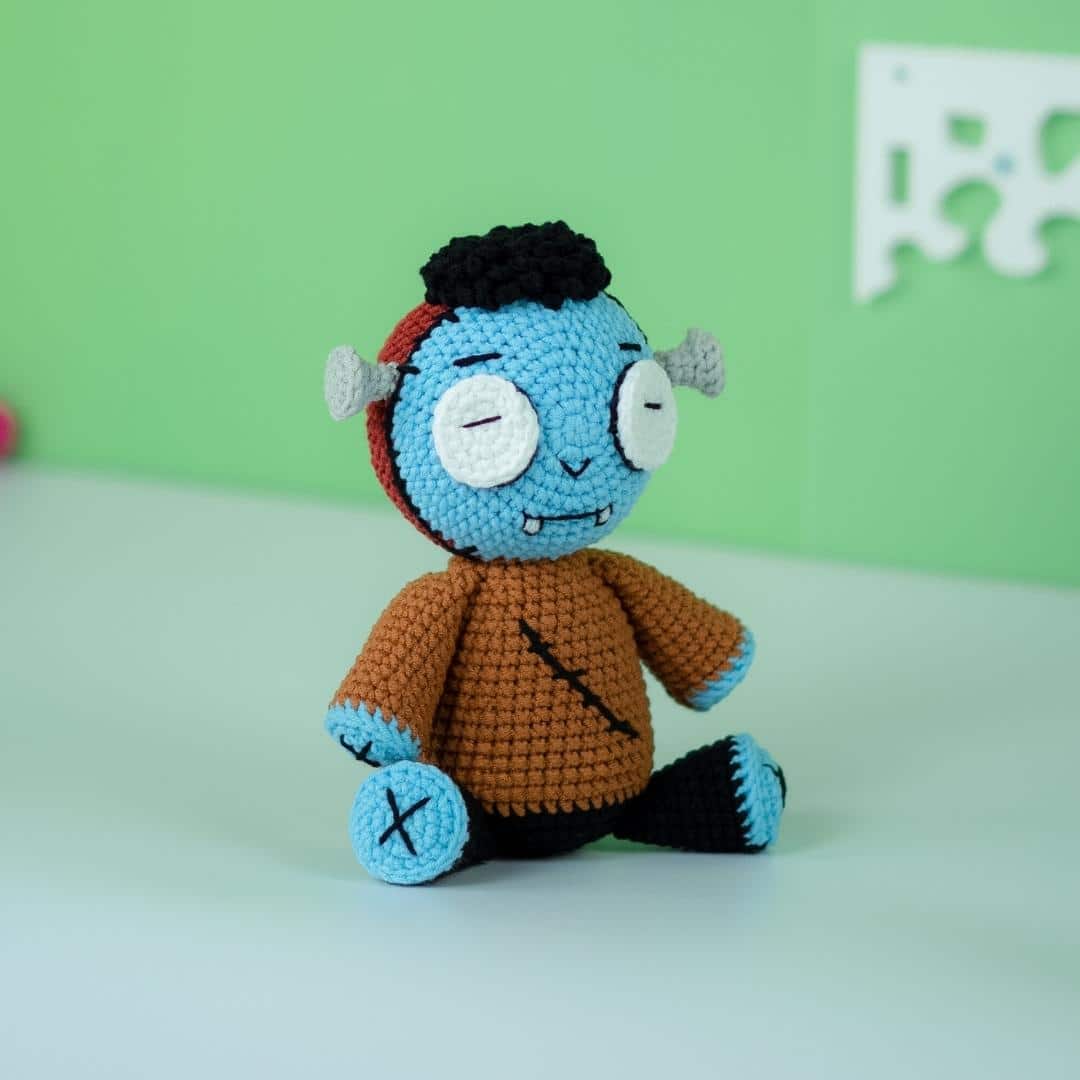 I'm thrilled to share a spooktacular treat with you all – the "The Foolish Frankenstein" crochet monster pattern! This crochet monster is more than just a charming Halloween decoration.
If you're looking for a fun and eerie project to sink your crochet hooks into this Halloween, you've come to the right place.
With its adorable yet spooky design, "The Foolish Frankenstein" is the perfect blend of creepy and cute. Embrace the Halloween spirit as you embark on this crocheting adventure, giving life to a mischievous monster that will enchant both young and old.
This crochet pattern and image are property of Lennutas.