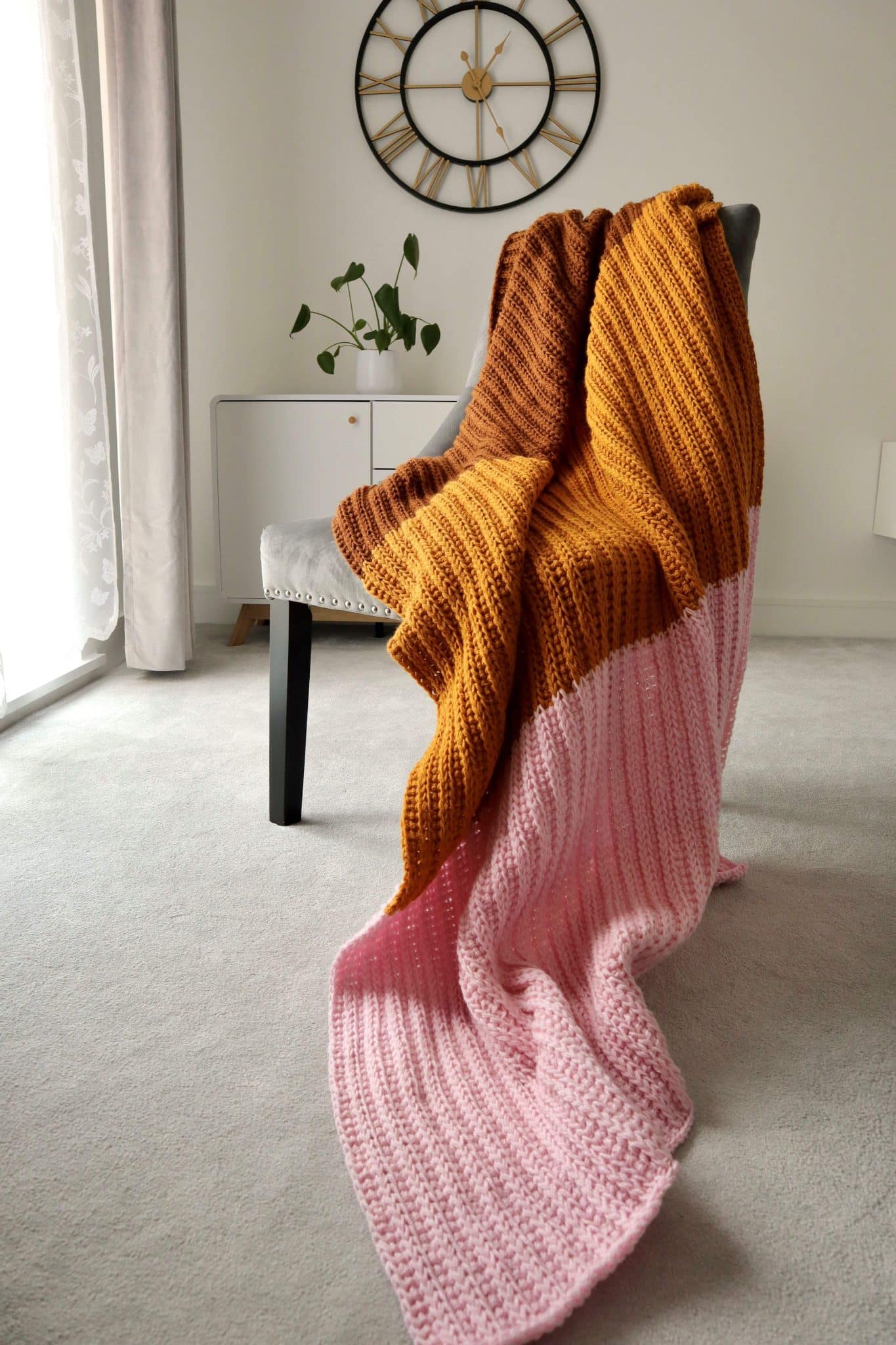 The Siesta Throw is a beautiful Tunisian crochet throw that helps you to master basic Tunisian crochet stitches while working up an amazing textured home décor item that will be cherished throughout chilly autumn and winter months.
Skills required:
Chain, Tunisian crochet technique (alternating forward and return passes), Tunisian knit stitch (tks), Tunisian purl stitch (tps), working with 2 strands of yarn held together, Tunisian simple stitch bind-off, blocking.
Notes:
Similar light weight yarns may be substituted; please check gauge.
Number of lps on hook equals number of sts for row counting.
This project is made holding 2 strands throughout.
This crochet pattern and image are property of Exquisite Crochet UK.