Ridged Crochet Fingerless Gloves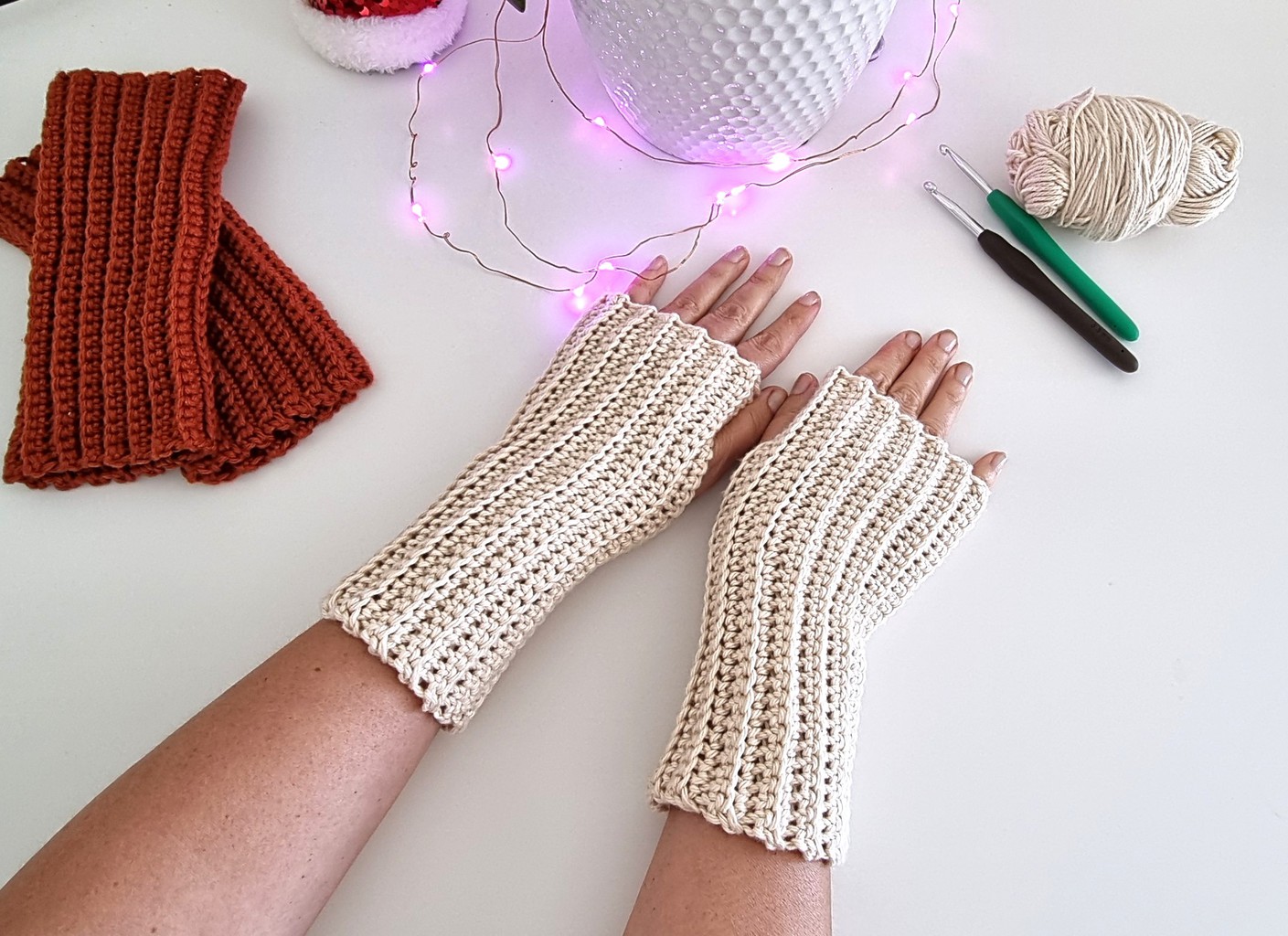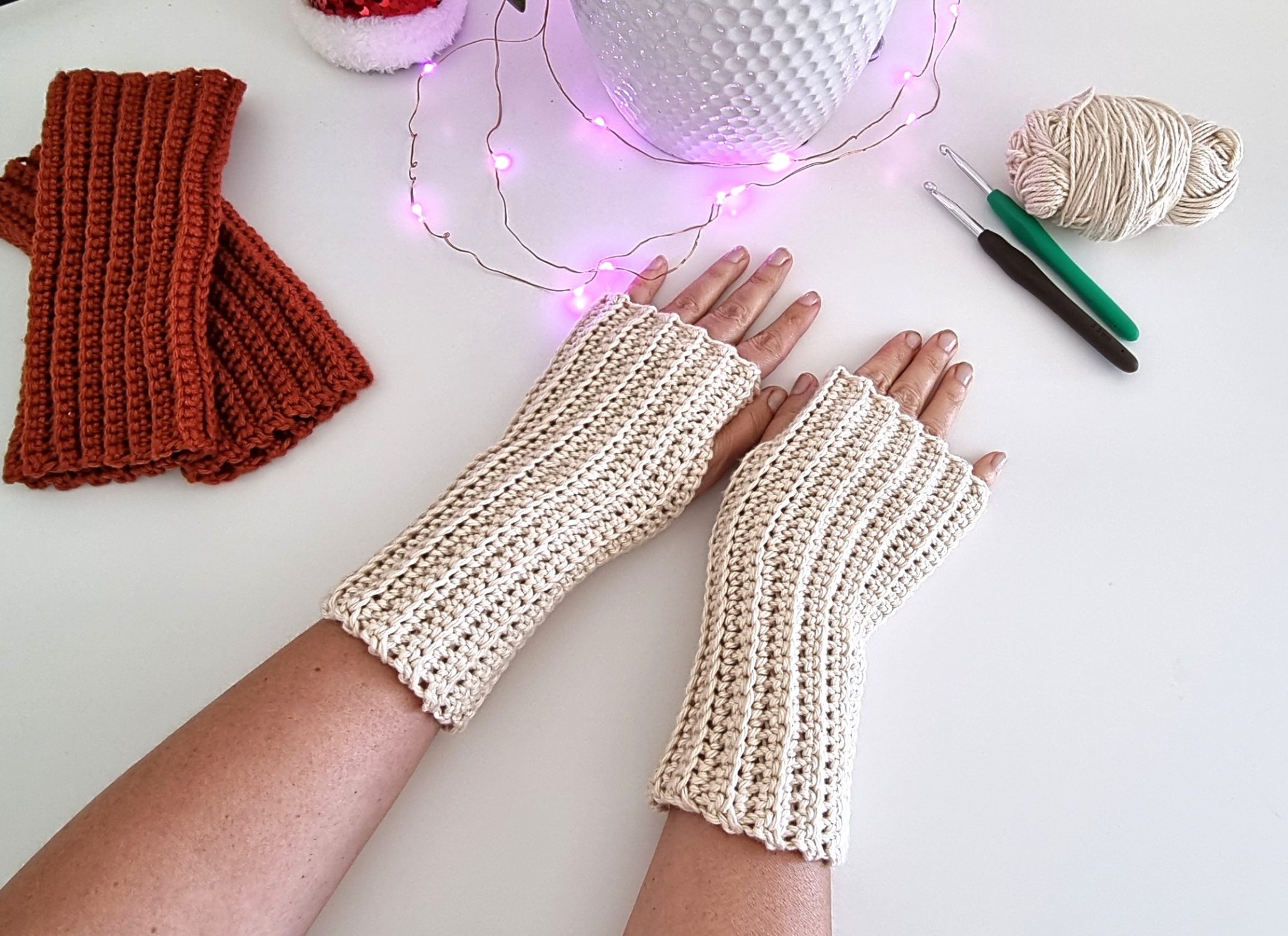 Here is another free pattern of crochet fingerless gloves!
It's a simple design and easy enough for beginners. If you know how to crochet the basic crochet stitches you'll be able to make those gloves. Have fun!
This crochet pattern and image are property of My Crochet Space.