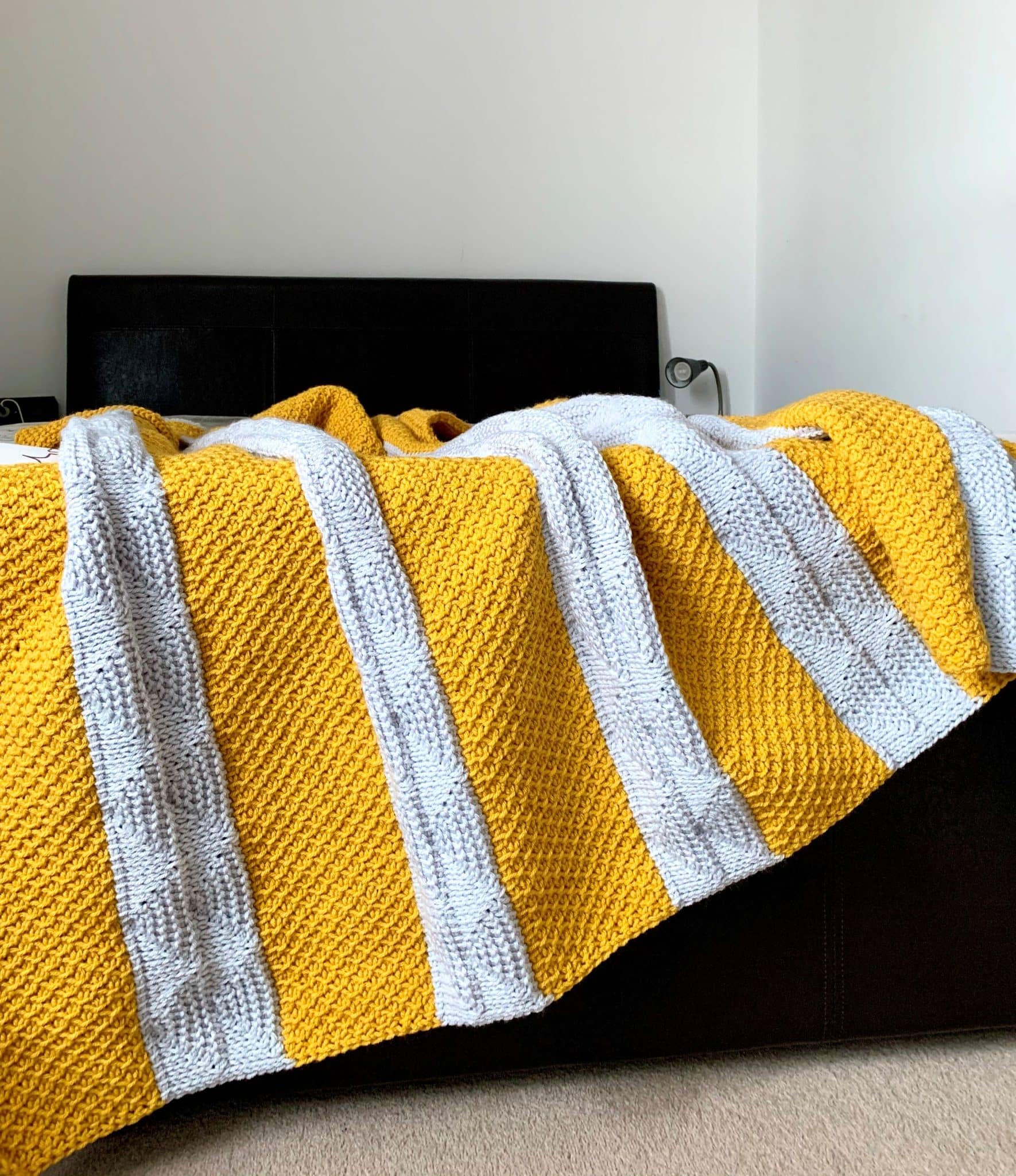 Honey Peaks Throw is the perfect blanket for those cold winter days, when all you need is a cup of tea with some honey, book or a crochet project and a great view of snowy mountains out of your window. This throw is worked up quick thanks to the bulky yarn while it is far from ordinary thanks to the combination of Tunisian crochet stitches.
To create this beautiful Tunisian crochet throw, you will need to master (or already know) these stitches and techniques:
Chain, Tunisian crochet technique (alternating forward and backward passes), Tunisian simple stitch (tss), Tunisian purl stitch (tps), Tunisian honeycomb stitch (ths), Tunisian knit stitch (tks), end row changing colours, binding off in Tunisian crochet, blocking
The throw is worked flat with RS always facing; the pattern consists of two alternating sections: 12 rows of honeycomb section worked in Mustard Yellow and 12 rows of peaks section worked in Misty Grey. The two sections are separated by 1 row of Tunisian simple stitch worked in the colour of the consecutive stitch section.
This crochet pattern and image are property of Exquisite Crochet UK.