Herringbone Moss Stitch Hat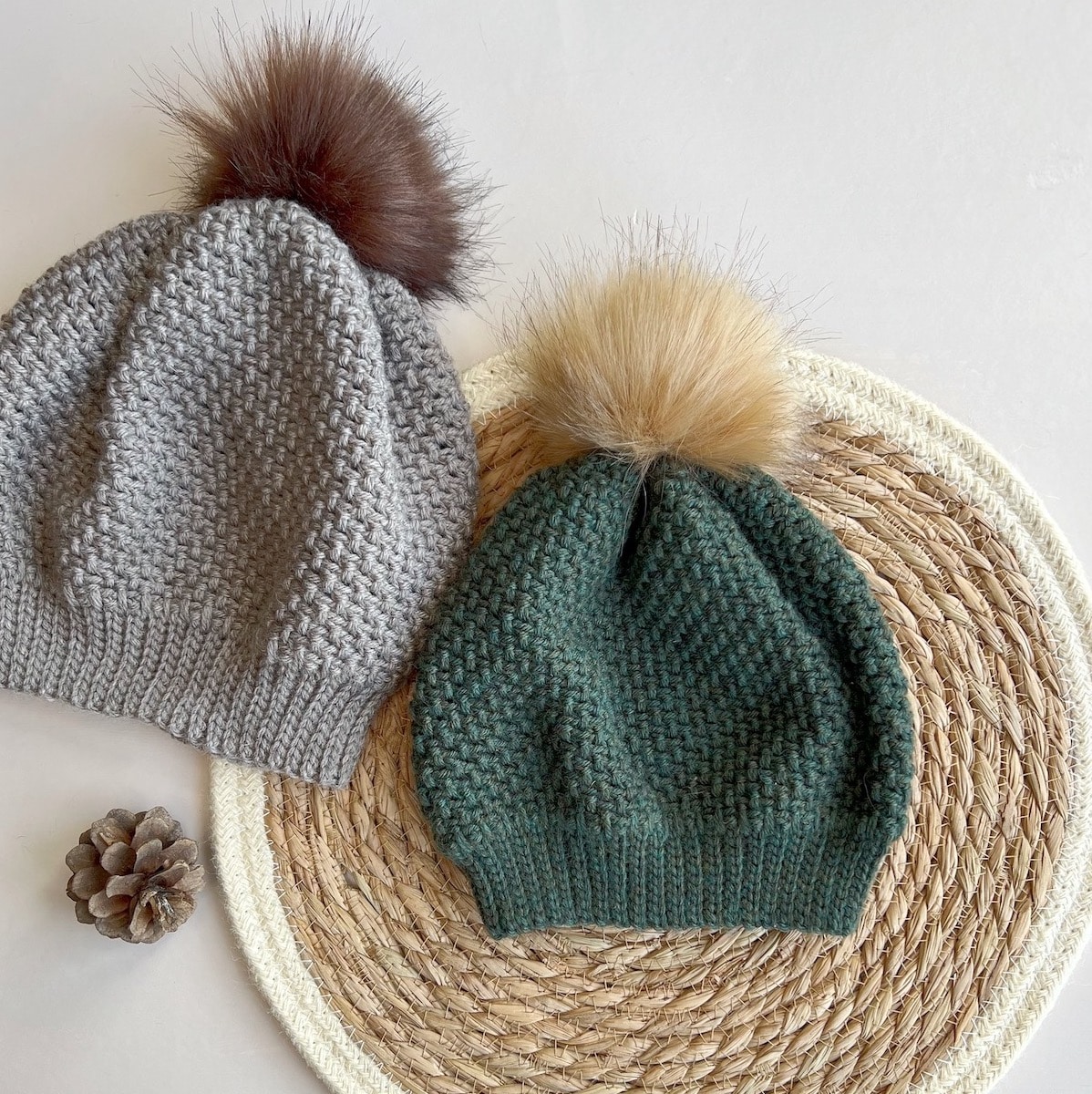 This crochet hat uses a herringbone crochet moss stitch and a simple bottom up method from the band to create a stunning, textured beanie in sizes for the whole family. With gentle decreasing to shape and gather the top of the hat, you can add a pom pom or just leave it plain.
In sizes baby to large adult with a full video tutorial and step by step images of the stitch pattern you can create this crochet hat that looks like it's from a store!
This crochet pattern and image are property of HanJan Crochet.