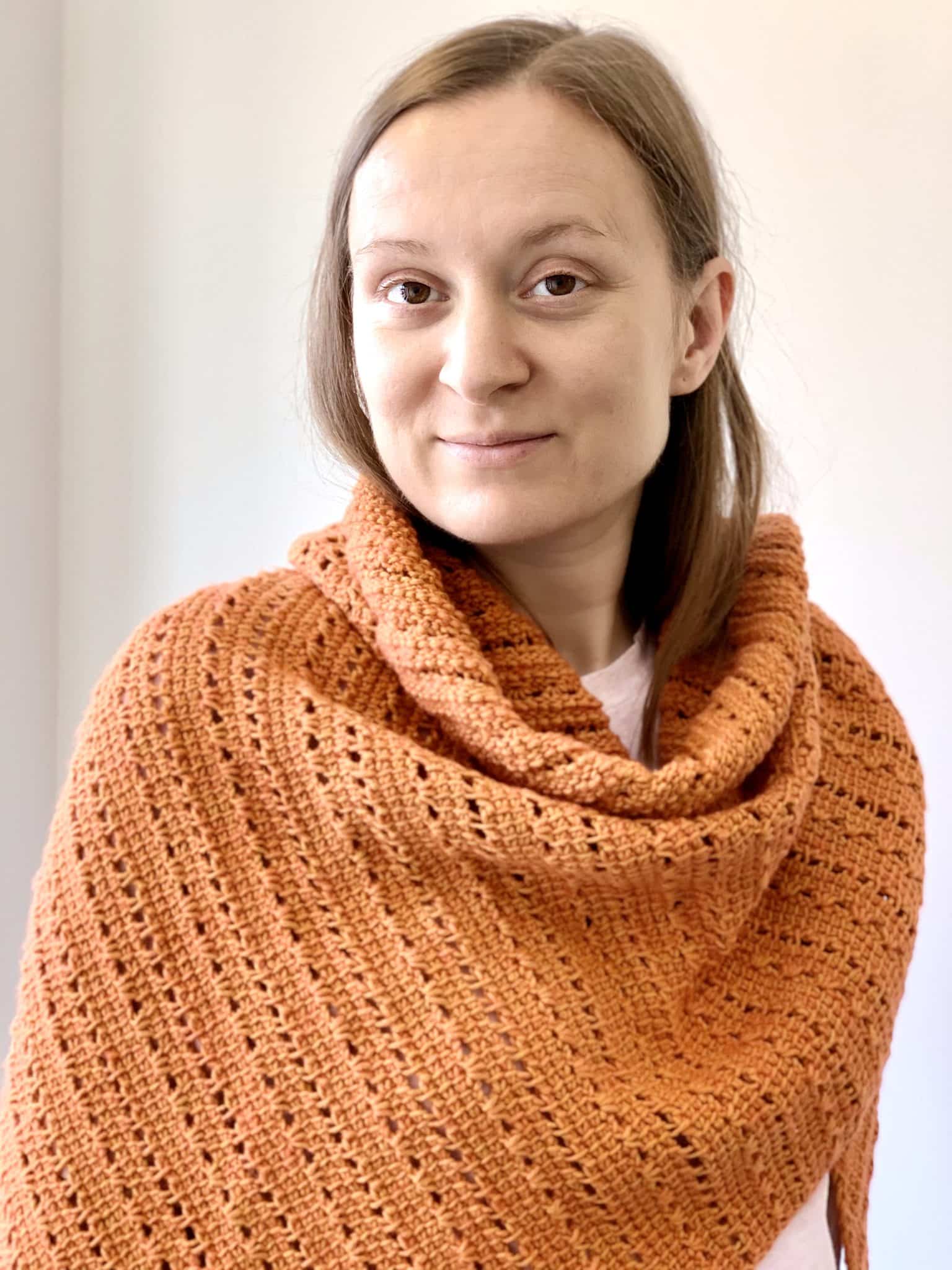 The Helen Shawl is a great accessory for transitioning weather, light enough to throw on during autumn /spring mornings for that extra layer to keep the cold away. The shawl is made in Tunisian crochet with four different stitch patterns and various techniques, including the very popular Honeycomb stitch and two types of lace.
This project is engaging and step up for any beginner that wants to move beyond Tunisian simple stitch worked in regular shapes. The yarn for this project is a fantastic blend of cotton and acrylic available in multitude of colours that results on fantastic stitch definition.
This crochet pattern and image are property of Exquisite Crochet UK.