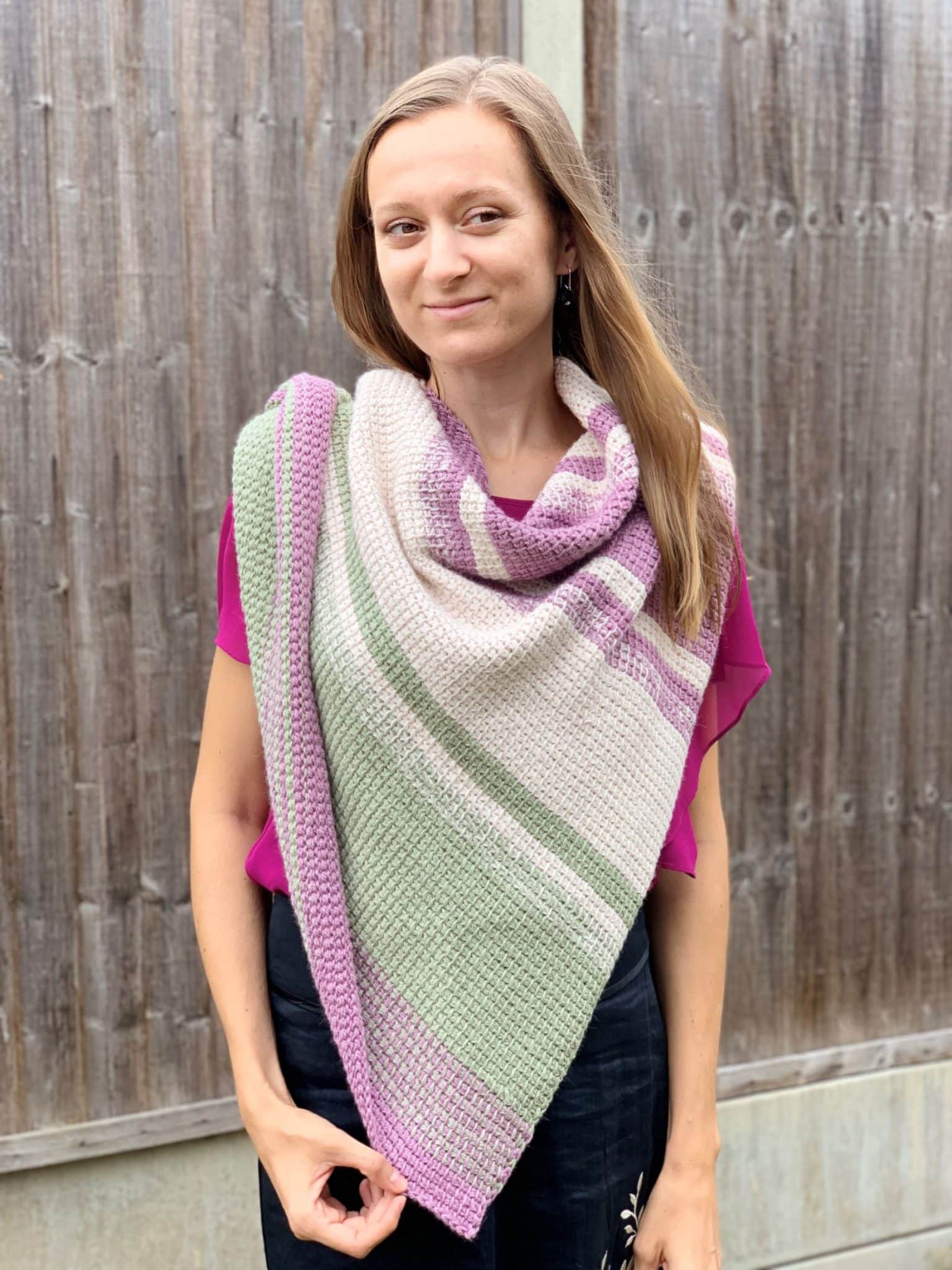 Dreamy Lucia Shawl is a large triangular Tunisian crochet shawl that is the perfect accessory for cold winter days. It is made of two strands of baby alpaca and mulberry silk yarn that is the synonym of softness and luxury.
To create this beautiful Tunisian crochet shawl you will need to master (or already know) these stitches and techniques:
Chain, Tunisian crochet technique (alternating forward and backward passes), Tunisian simple stitch (tss), Tunisian crochet increase into the first stitch, end row changing colours, binding off in Tunisian crochet, blocking, crocheting with two strands of yarn at once.
This crochet pattern and image are property of Exquisite Crochet UK.