Crochet Project Bag Pattern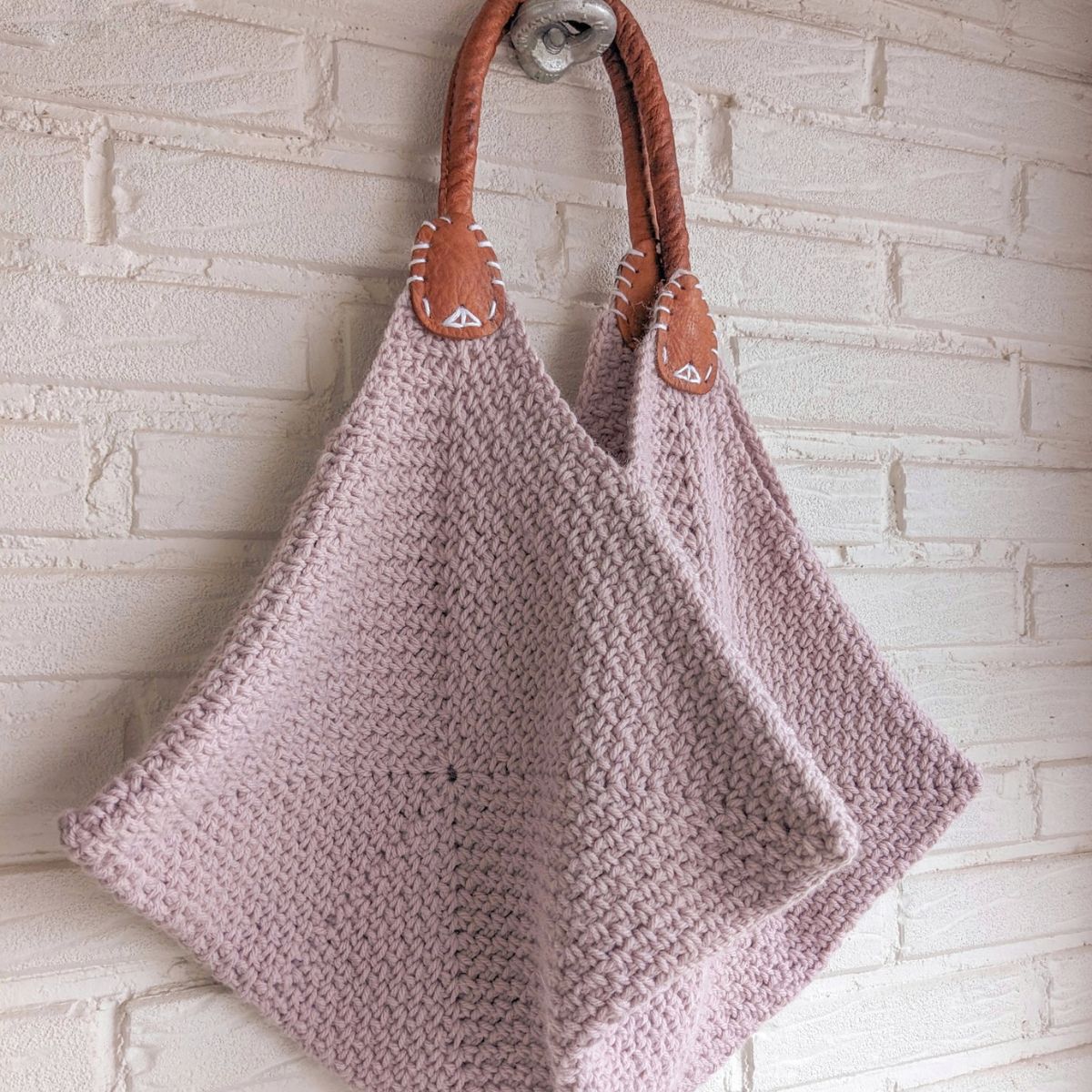 Carry your projects in style with this easy crochet project bag pattern! The Quartz project bag keeps your yarn, hooks, and works-in-progress organized and portable. It's perfect for all skill levels, from beginners to experienced crocheters. With detailed instructions and step-by-step photos, you'll have your bag ready in no time.
You will first start by making 4 moss stitch squares, then you will seam each square together to form one big square. Once this part is done, all that's left to do is add the bag handles. That's it! It's a fun crochet granny square project that can be made in just a few hours.
This crochet pattern and image are property of JewelsandJones.