Crochet Lotus Laptop Case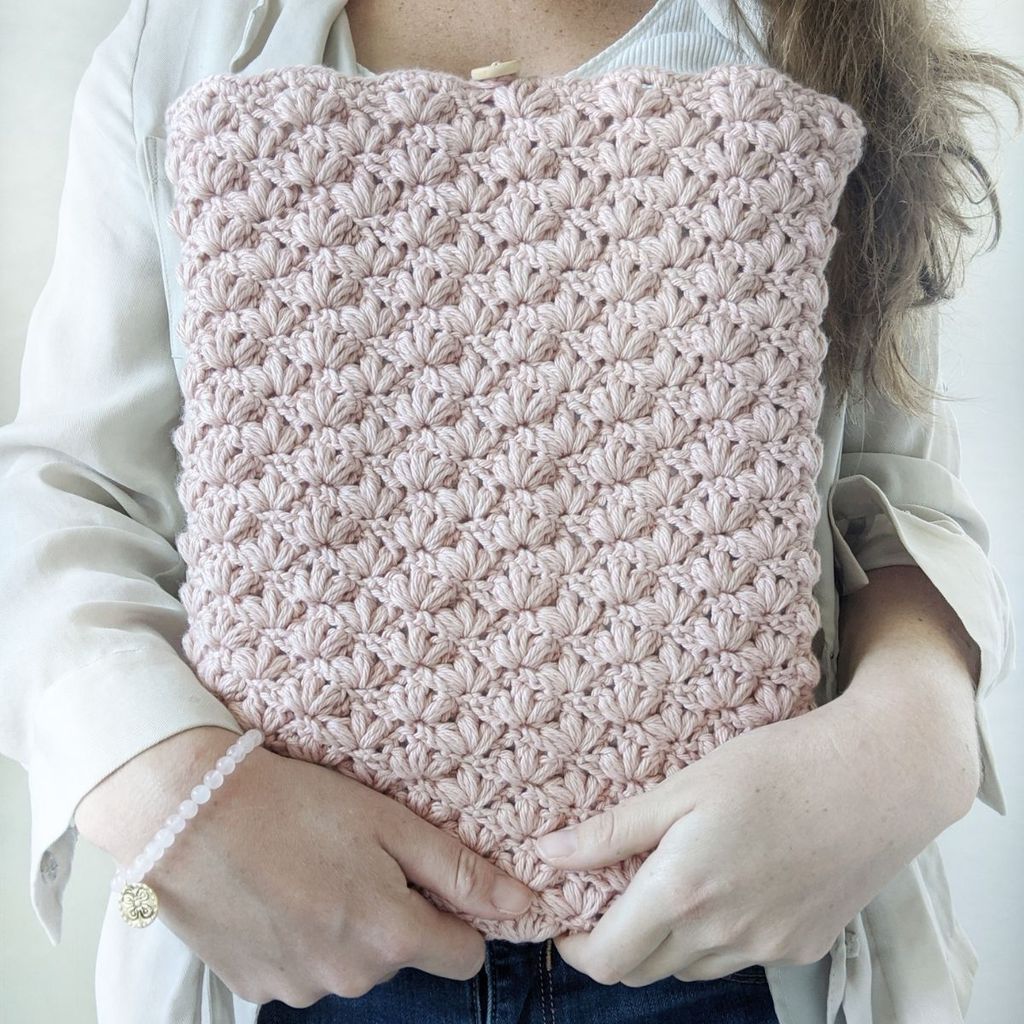 Learn how to crochet a cover for your laptop with this beginner-friendly pattern. This pattern is simple in design and requires only a few things.
It also includes a guided photo & video tutorial to help with any tricky parts. This crochet pattern makes a great weekend project as it comes together in a just a few hours.
This crochet pattern and image are property of JewelsandJones.