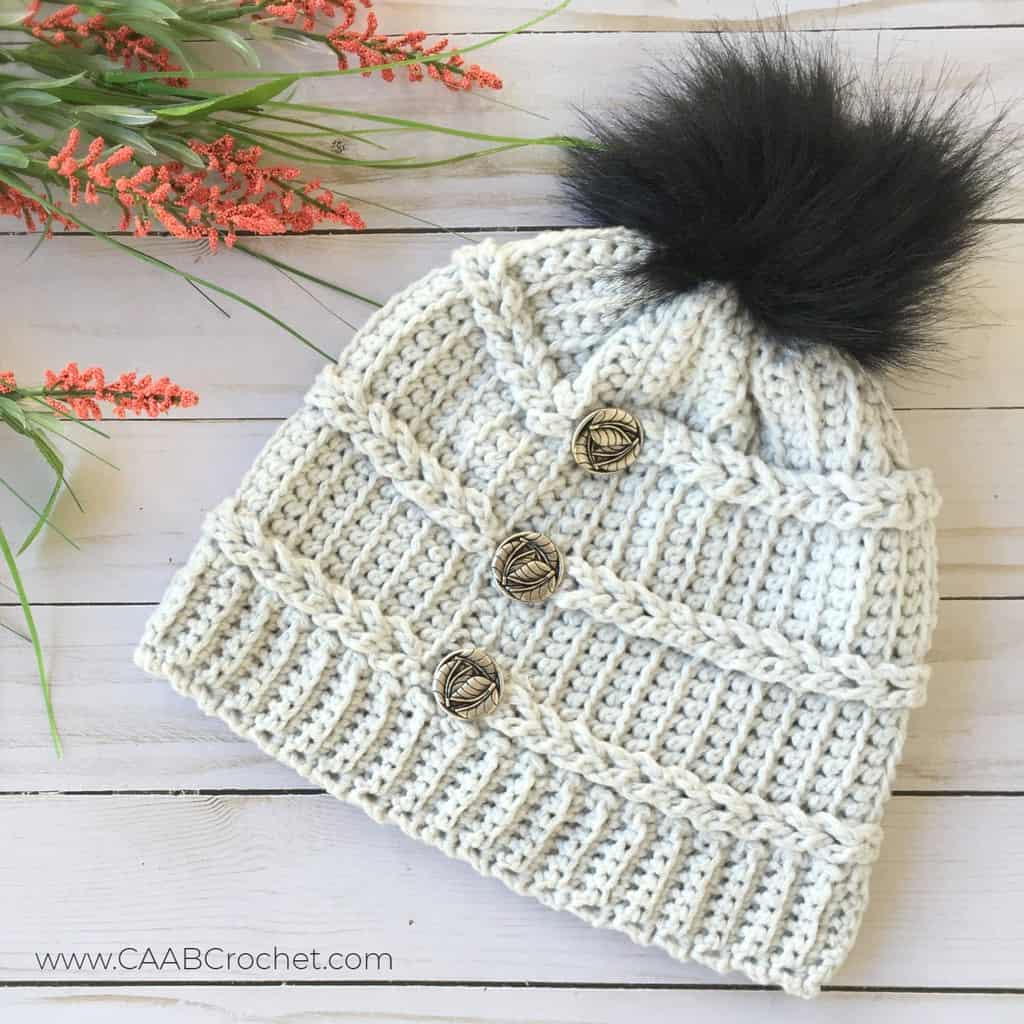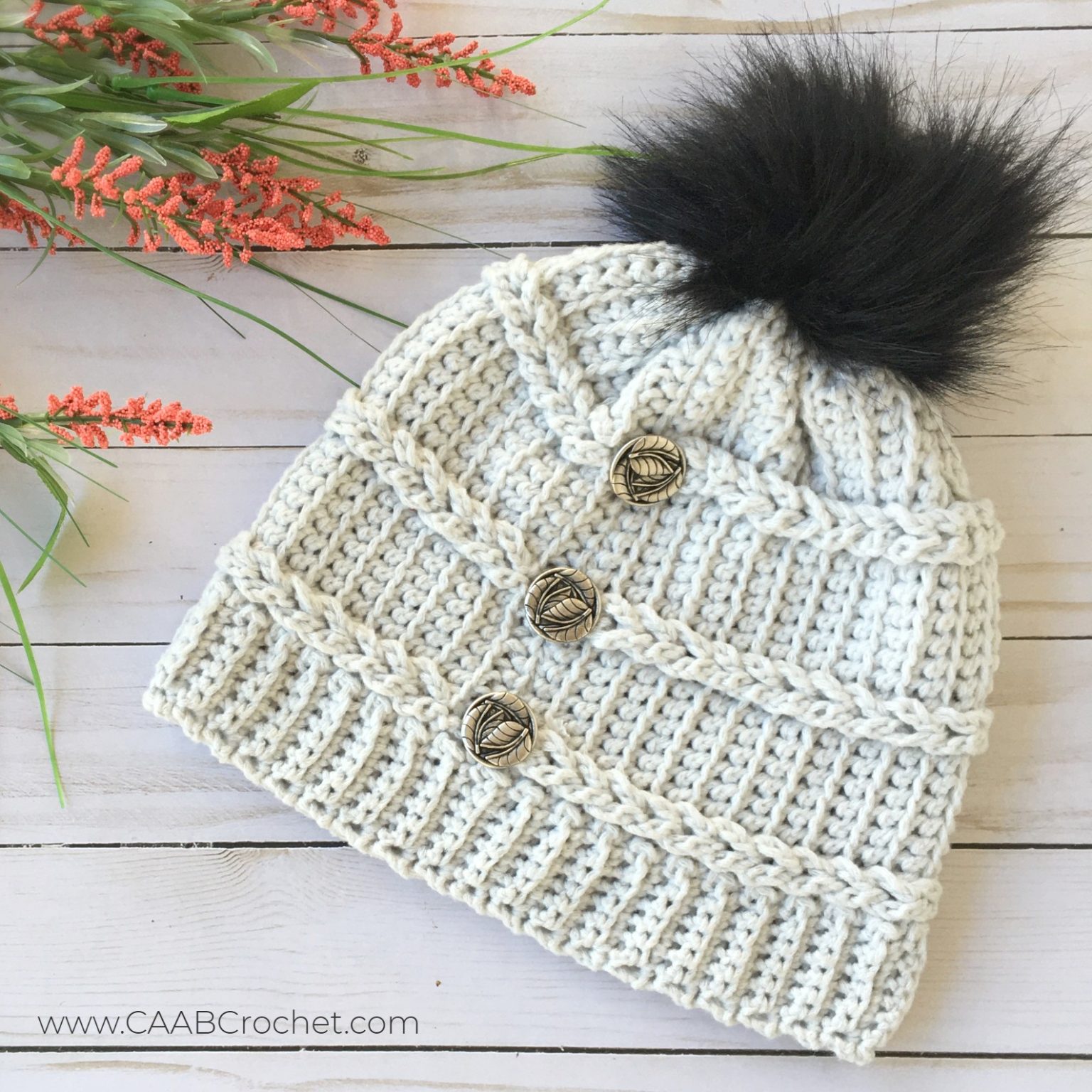 This braided beanie crochet pattern uses the Jacob's Ladder technique to create the look of "braids" or cables running horizontally around the hat. It is a simple technique that creates lot of design interest.
The braids are initially created in a vertical position by crocheting one long rectangle with the braids running up and down. When complete, the rectangle is turned on it's side and the short ends sewn together to create the tube of the hat.
This crochet pattern and image are property of Caabcrochet.