Fourth of July Party Must Haves
From red, white and blue paper lanterns to crocheted bottle cozies there is something on the list to help you throw the best 4th of July get together!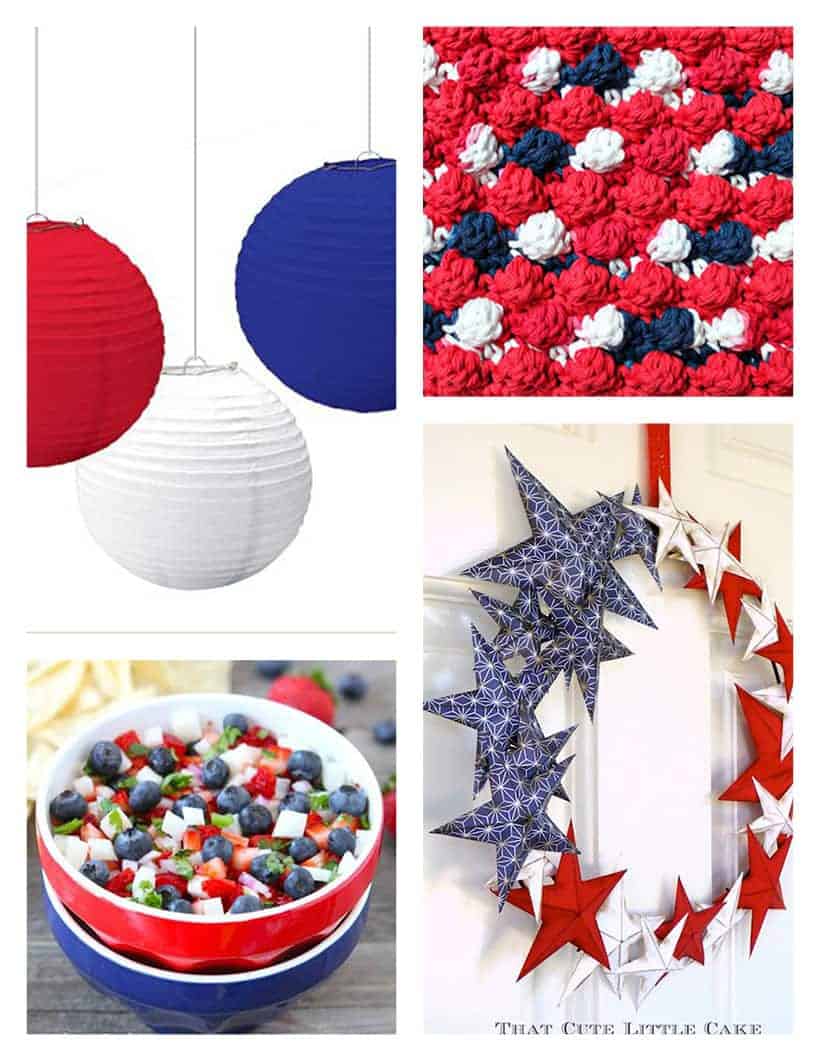 Need a little help with your next Fourth of July party?
I've put together a fun list of then Fourth of July party must haves that will be sure to help you throw a great patriotic party! Read on down to get started with your party planning.
Happy Party Planning!
Independence Day Essentials
Parties with family and friends are always fun but you might as well make it even better with this awesome list of party must haves! I find that having a list always helps me to be a little more prepared even if I don't follow it exactly. Planning a party like a fourth of July get together (or any party really..) with a list is always a good idea!
Scroll on down to get started with planning your next 4th of July Party!
If you are ready to get started, then keep on reading down to find the top must haves from decorations to games for your next red, white and blue themed party! Psstt (and hint!😉).. my favorite thing on this list are the over sized lawn games! They are so much fun! Enjoy. 🙂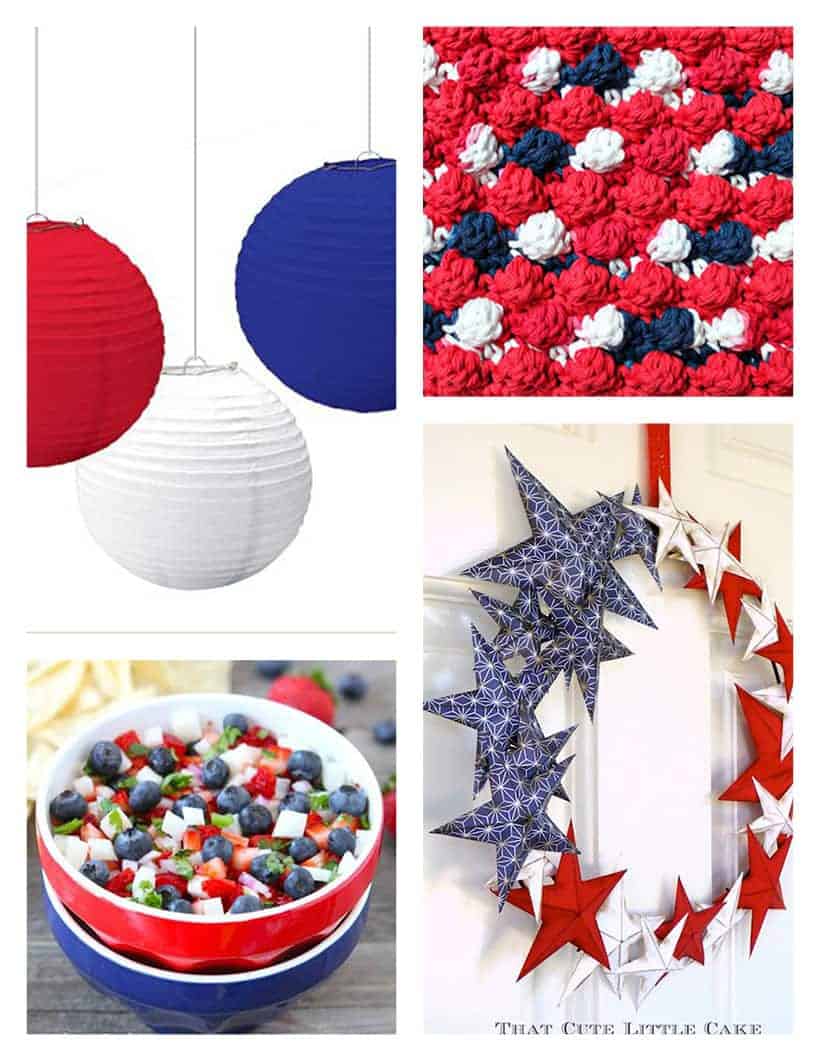 FOURTH OF JULY PARTY MUST HAVES
1. Patriotic Lollipop Centerpiece
This simple to do but so fun centerpiece will be a hit for kids (and adults) at your Fourth of July get together! Use Tootsie Roll Pops in red and blue to make an easy party decoration!
2. Patriotic Crochet Bobble Hot Pad
Crochet this easy to make bobble hotpad for your next red, white and blue party! The best part about this design is that there is no weaving in ends because the colors are all together in one skien!
3. Patriotic Fourth of July Wreath
This absolutely stunning star wreath is made of just paper! You will be amazed at how real looking these stars look! Make one today!
Make this simple fruit salad salsa in red, white and blue fruit pieces! Serve this simple dish today and serve at your next party!
6. Stars and Stripes Flower Pot
8. Crocheted Silverware Covers
9. Red, White and Blue Paper Lanterns

11. Red, White and Blue IceBox Cake
With all these ideas I hope your July 4th get together is one to remember! Happy Partying!
Until next time!