Free Crochet Bracelet Pattern
If you were wondering how to crochet a bracelet, then look no further! You can use this feather crochet bracelet pattern to create a fun handmade crocheted jewelry in no time at all! If you need a quick crocheted gift, then you have come to the right place.
Read on down for the full, free DIY crochet bracelet tutorial and when you are done be sure to take a look at our other jewelry tutorial too. I hope you enjoy this quick crochet project!
Happy Crocheting!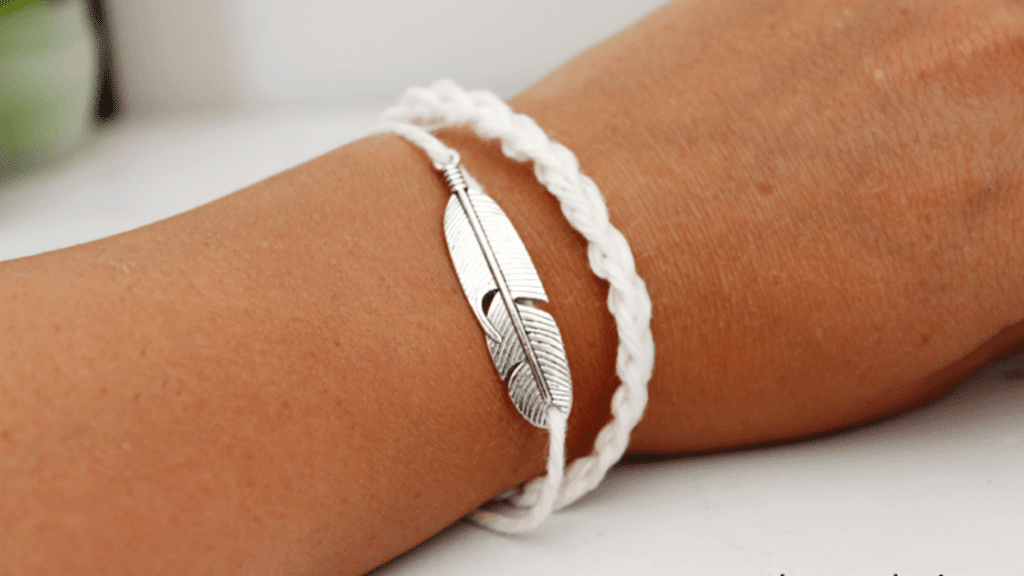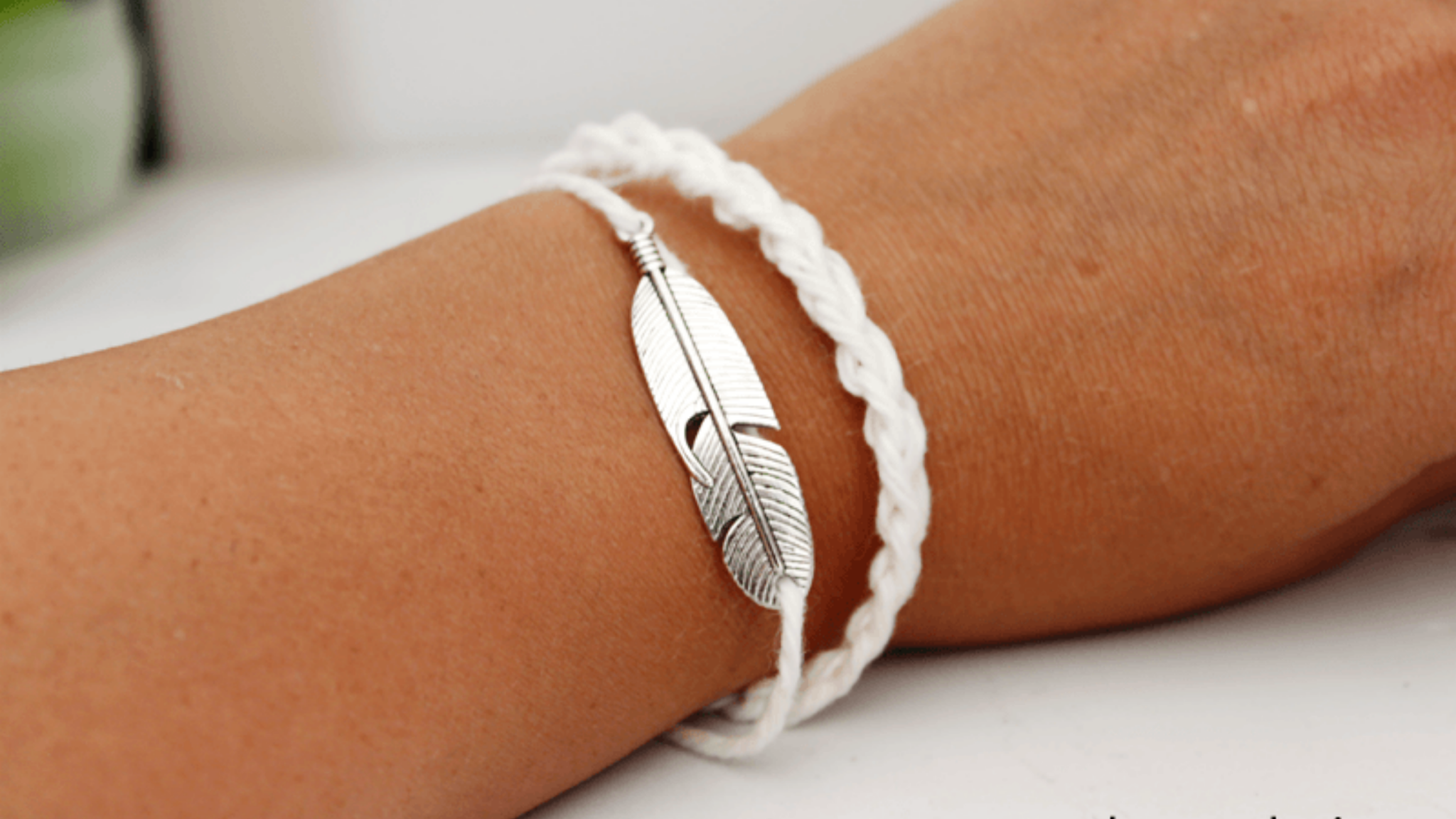 Yarn to Make an Easy and Free Crochet Bracelet Pattern
To make this easy crochet bracelet I used Lily Sugar'n Cream Cotton Yarn because it is extremely durable, easy to find and I just love the feel of cotton!
If you don't have this yarn handy, any cotton (4) yarn will work perfectly!

I found the feather charms on Amazon but have also seen them at local craft stores. I made quite a few of these for gifts and even kept one for myself because it's always fun to wear something homemade!
Click on the Feather Charms to Take a look

Ready to Get Started on Your DIY Crochet Bracelet?
If you are ready to make a crochet chain bracelet just keep on reading down for the full set of instructions.
Happy Crafting!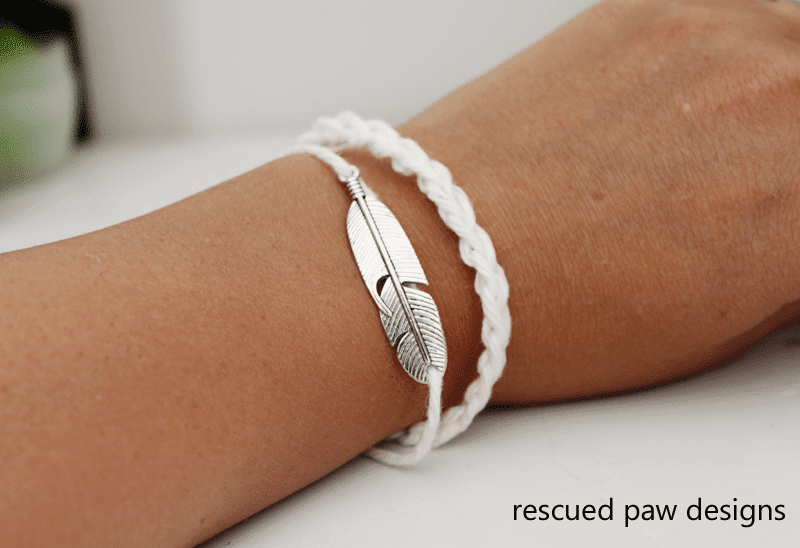 Easy Crochet Bracelet Pattern
Skill Level: Easy
Shopping List
Lily Sugar'n Cream cotton yarn in ecru
Size J crochet hook 6.00 mm

Notes
Ch = chain
This bracelet pattern is written in standard US terms
The Pattern
Feather Crochet Bracelet Tutorial Steps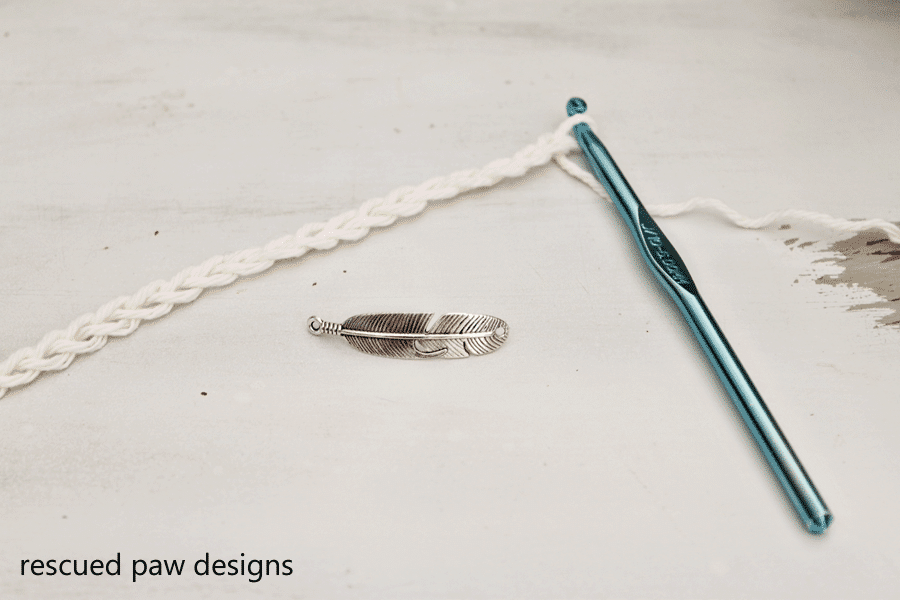 FIRST: Start by leaving a 6-inch starting tail, ch 20, fasten off leaving another 6 inch tail. The total bracelet length so far should be 19″ including tails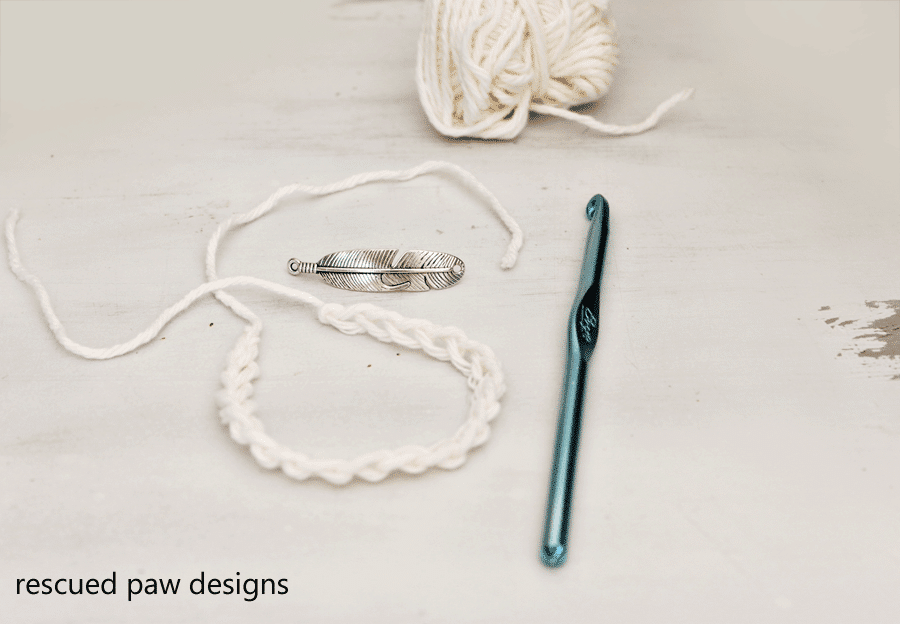 SECOND: cut another piece of yarn 19″ in length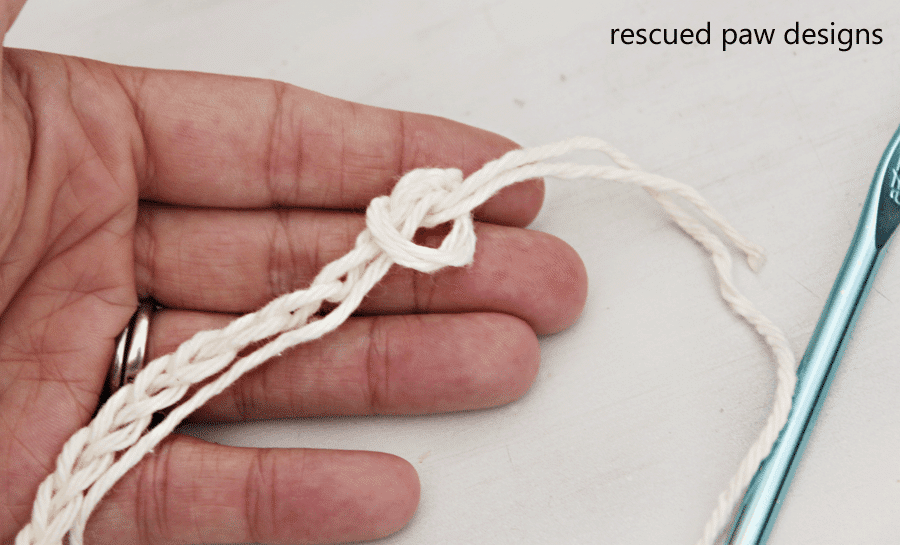 THIRD: attach charm to newly cut yarn strand
FOURTH: lining up the newly cut strand (with charm) and the crochet chained chain, knot together at the ends (where the crochet chain ends) leaving 6″ on each side. You should now have two 6″ tails now on each side.
Finishing
Trim tails to be neatly even and wear your new crochet bracelet design by tieing it on.
You Are Done!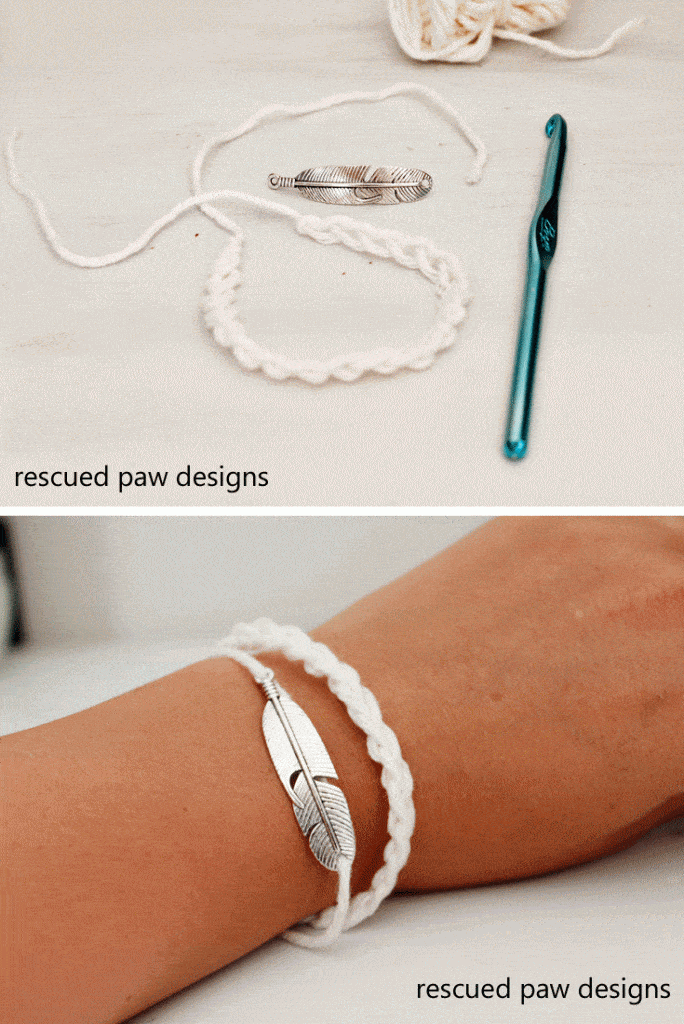 I hope you enjoyed this feather crochet bracelet! If you have any questions, please feel free to ask! I am more than happy to assist in any way possible.