Crochet Mesh Button Scarf Pattern
Learn how to make a simple crochet scarf using the mesh stitch!
I was inspired by the mesh stitch tutorial that I did a few weeks ago that I decided to make Elise a scarf with that very stitch!
This open crochet mesh button scarf worked up quickly and would be a great project for all levels of crocheters!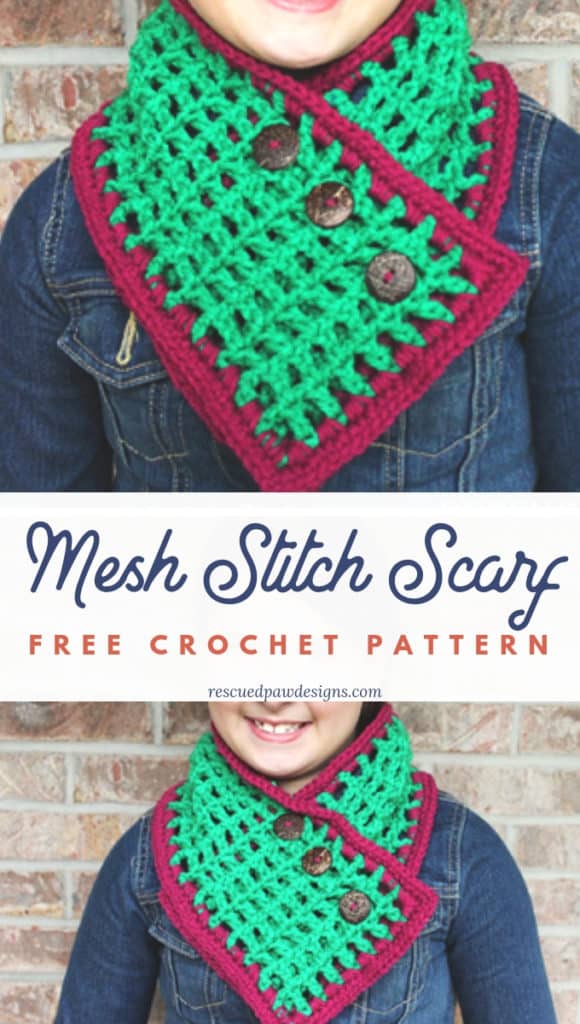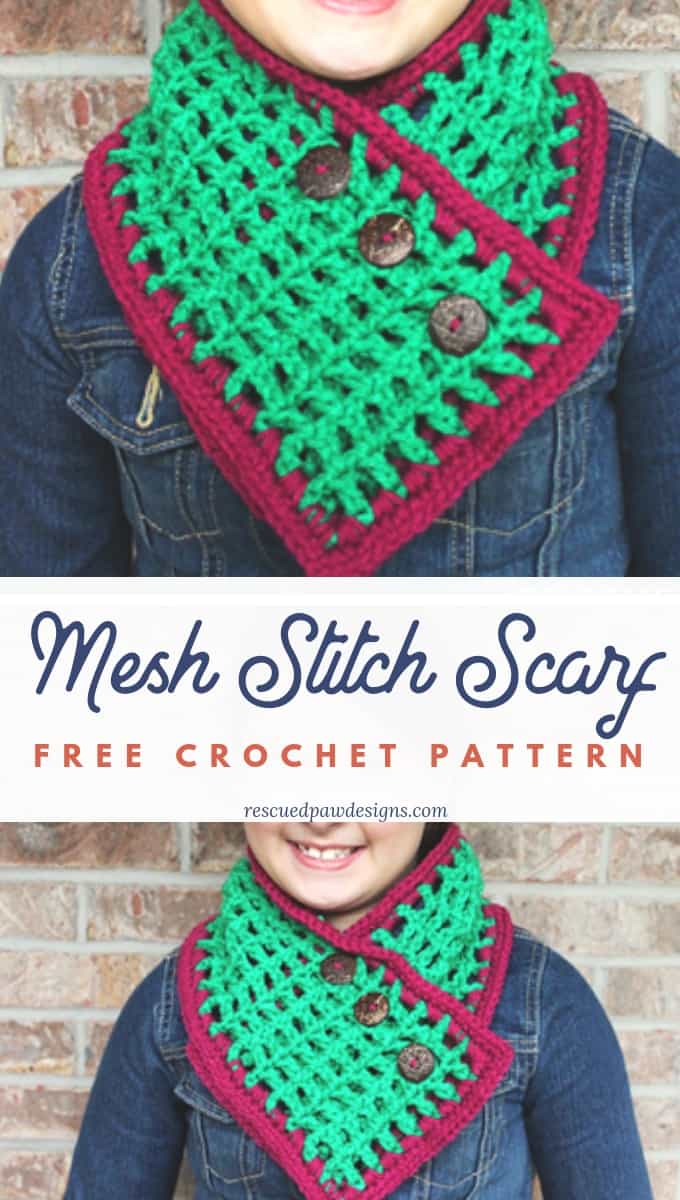 The Yarn That's Perfect for This Crochet Mesh Stitch Scarf!
I highly recommend Lion Brand Vanna's Choice because of the fantastic colors that are available and how easily it is so find!
The Yarn
Click the yarn image below to check them out!
Vanna's Choice
This yarn is made by Lion Brand, and is a Weight 4 – Medium yarn.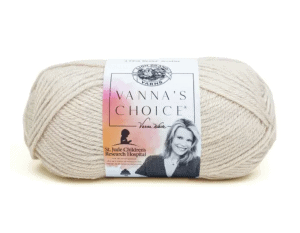 Buy Now
Patterns Using This Yarn →
Ready to Get Started on your New Scarf?
Keep on scrolling down to find the full free pattern!
Happy Crocheting!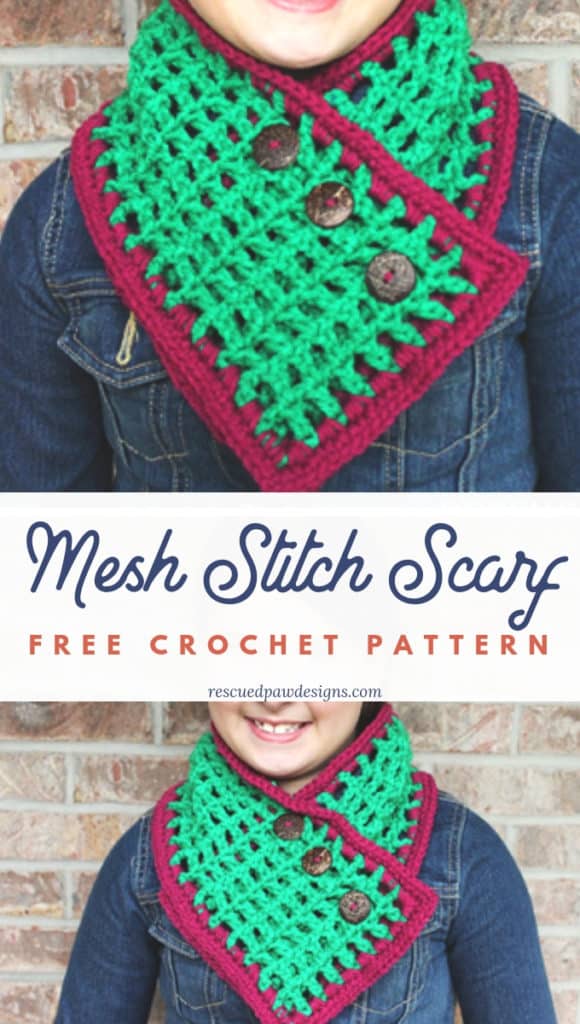 Crochet Mesh Button Scarf
Skill Level: Easy
Materials
The Mesh Button Scarf Pattern
With Color, A Chain 18
ROW 1: Double Crochet in 5th Chain from Hook. Chain 1, * Skip the next Chain, double crochet in next, Chain 1. Repeat from * across until the end of the row. Turn.
ROW 2: Chain 4, Double Crochet into first Double Crochet, *Chain 1, Double Crochet into next Double Crochet, repeat from * until end of row ending with 1 Double Crochet in top of turning chain from row below. Turn.
ROW 3-36: Repeat Row 2, after row 36 fasten off yarn & weave in loose ends with a yarn needle.
BORDER:
Join Color B on one of the short sides of the scarf right after a corner.
1: 2 Single Crochets (in Chain 1 Space), Ch1, continue this pattern until you reach the corner
2: In Corner do 2 Single Crochets , Chain 2, 2 Single Crochets all in corner space.
3: Chain 1, 2 Single Crochets in turning chain space along long side of scarf.
4: Continue along the outside of the scarf following instructions for the given section you are you on.
5: End with 2 Single Crochets & 2 chains in the corner. Join with a slip stitch to first Single Crochet. Chain 1
6: Single Crochet in every stitch across until the corner, Single Crochet in previous rows Chain 2 space, then Chain 2, Single Crochet again in the same space.
7: Continue working Single Crochets across on every stitch working corners as previously stated. Fasten off with a slip stitch and work in the ends with a yarn needle.
Finishing
Using Color B, fasten buttons on the scarf evenly. Since the mesh stitch was used, there is no need for buttonholes. Just push through the scarf and you are done!
Finished Size should be approximately 6 X 30.
If you require help with the mesh stitch, here is a tutorial to guide you.
I Hope You Enjoyed This Crochet Mesh Button Scarf Pattern!
I am always pinning crochet projects and tutorials from the Internet on Pinterest, so please come check me out by following me.
If you have any questions, feel free to email me or message me on Facebook. I am always willing to help in any way!
Thanks for looking!!!