The Best Knitting Machines: Guide for Beginners
A knitting machine is a fun and useful tool to have on hand and can create some beautiful fiber pieces fairly quickly.
There are many reasons why buying a knitting machine can help such as the time it takes to produce knitted pieces, the demand of products that are being sold, and those that suffer from hand pain but love to knit.
You can use this beginner-friendly guide about knitting machines to help you decide on what is best for you as a fiber artist.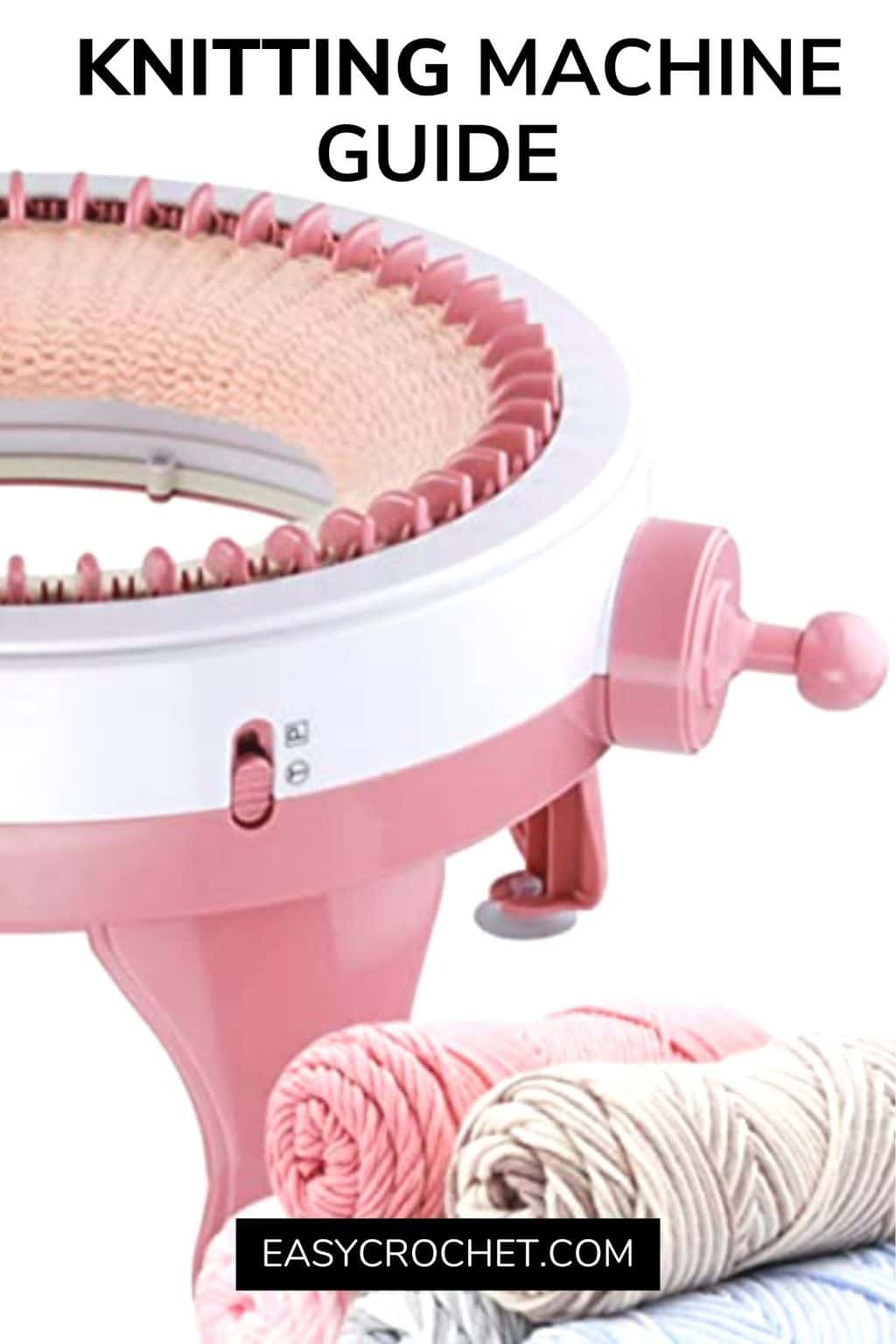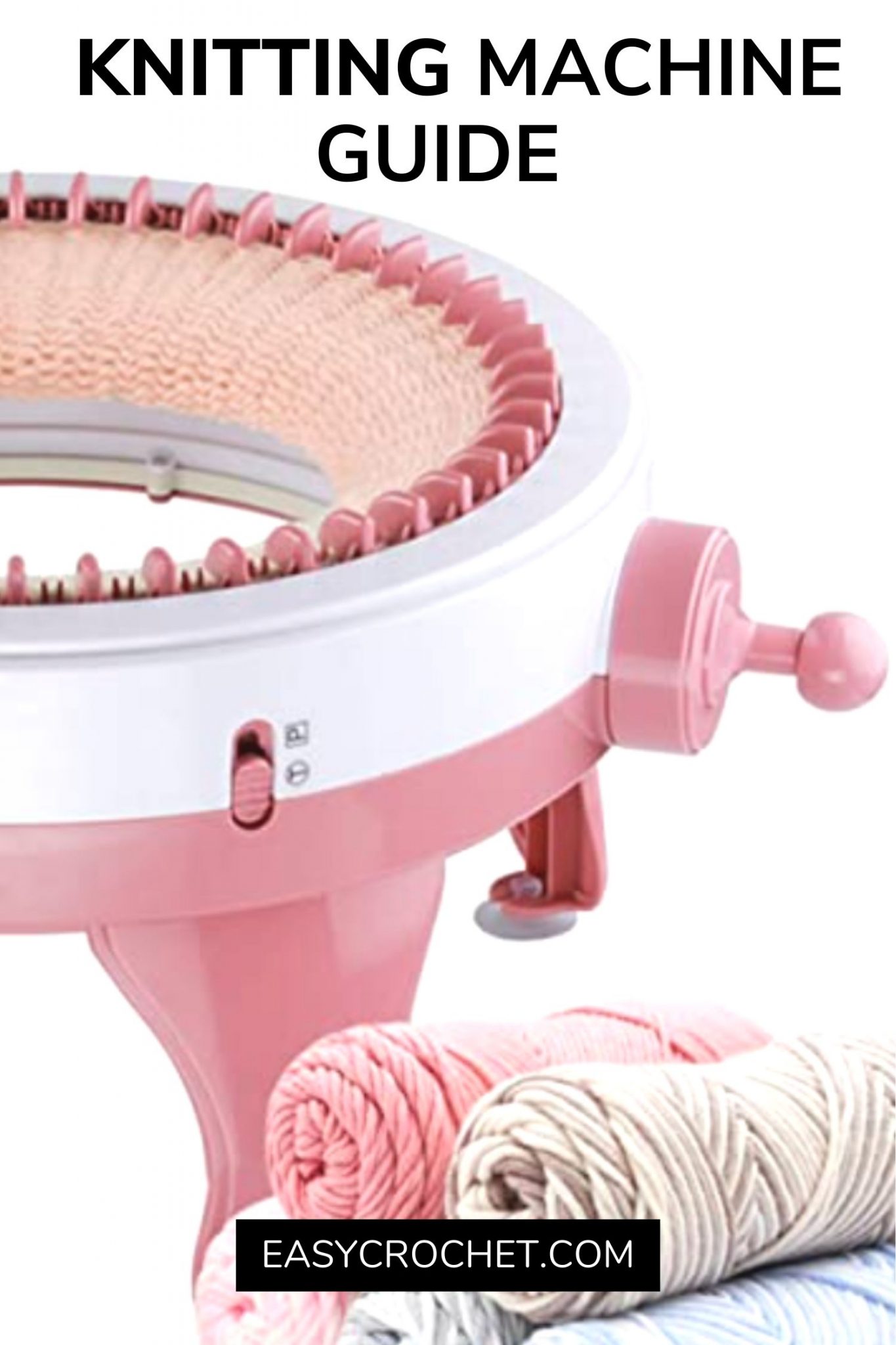 What is a Knitting Machine?
The definition of a knitting machine is a tool that has needles that can knit garments, blankets, hats and more quickly. The previously mentioned items are just a few of the items you can make with a knitting machine.

The Best Knitting Machines
Learn about all the different types of knitting machines below and see which machine is the best for your needs.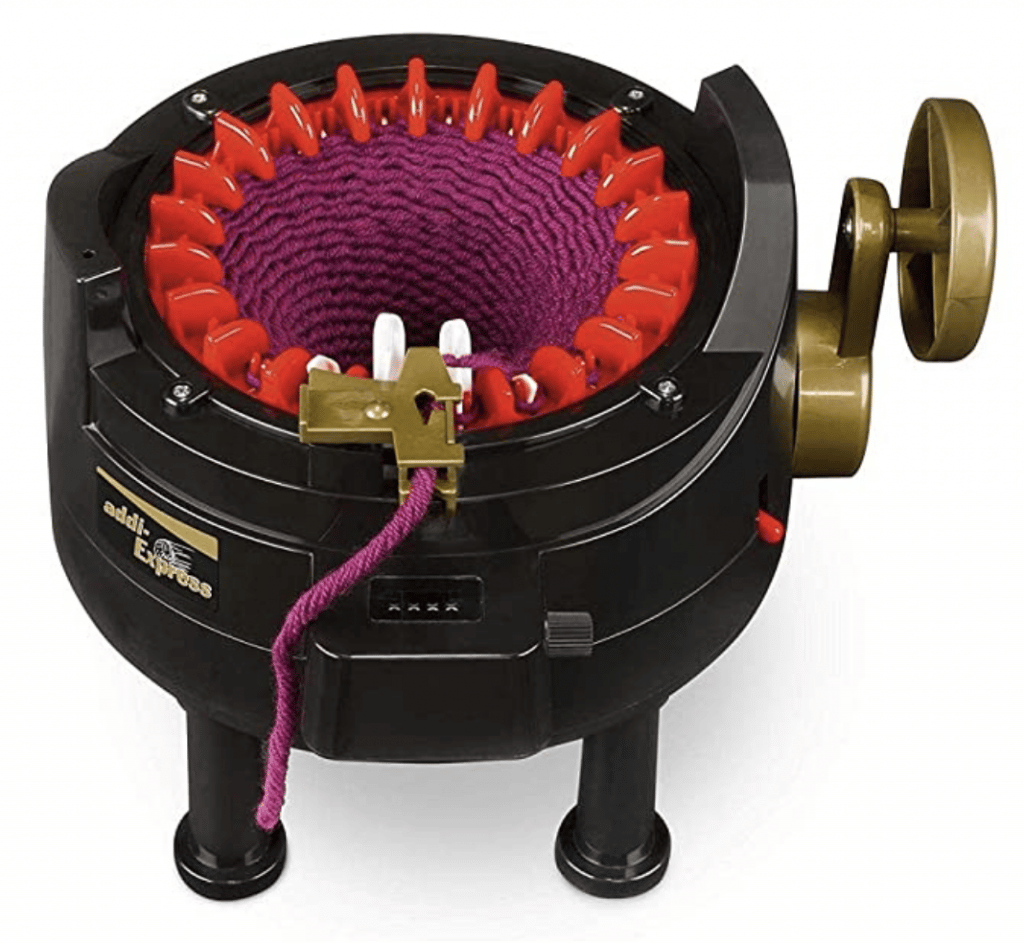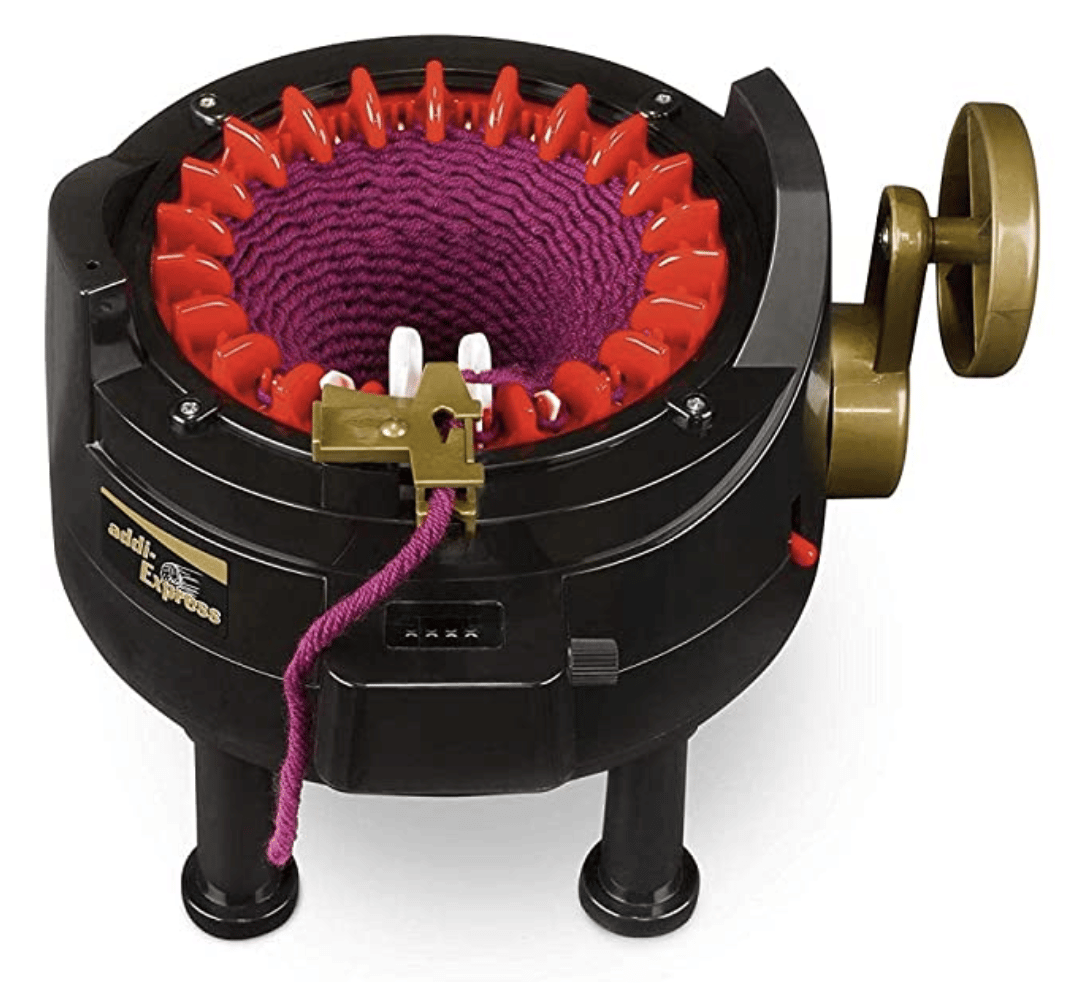 Addi Express Knitting Machine
The Addi Knitting Machine has become very popular for home use since it makes it easy to knit items. The Addi is recommended to be used with yarn weights ranging from three lightweight to six super bulky.
The knitting machine set includes 22 needles and an electronic row counter. It can make circular knit items and flat knit project easy!
You can buy the Addi Express & Addi Kingsize Knitting Machine (46 needles) on Amazon, Walmart and other places online.
---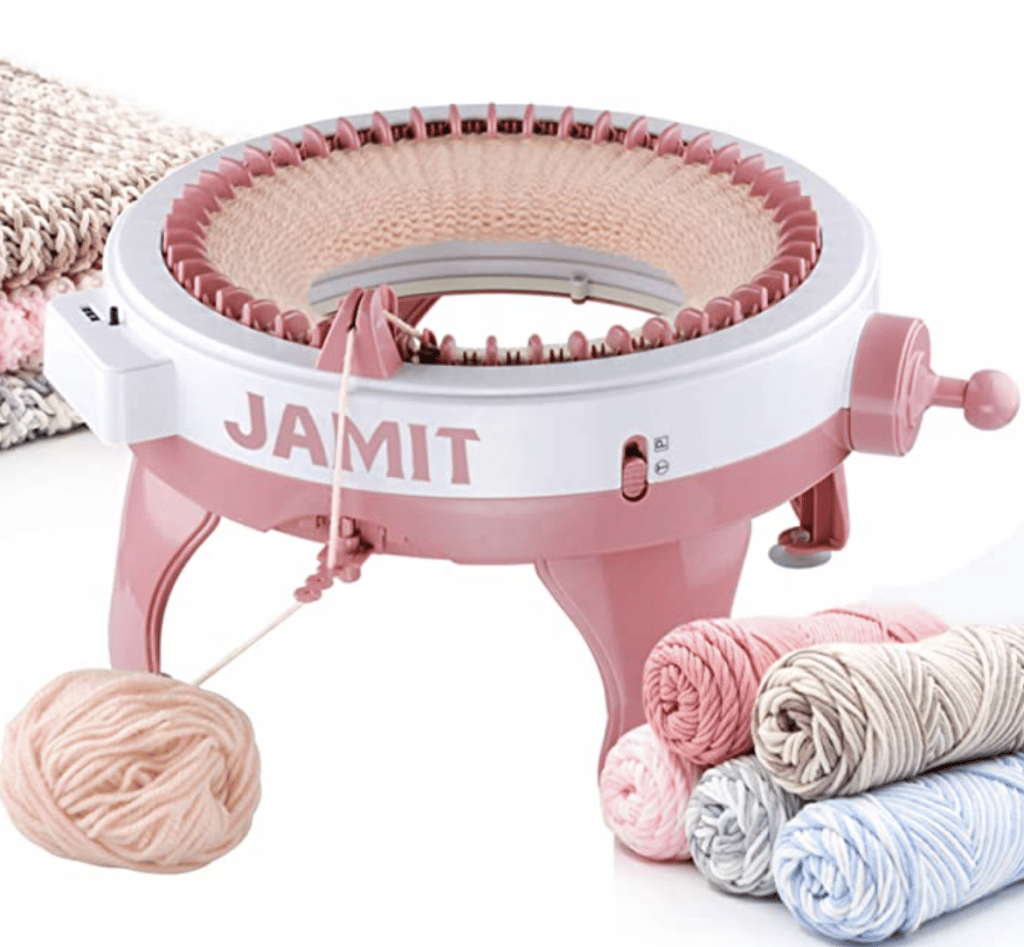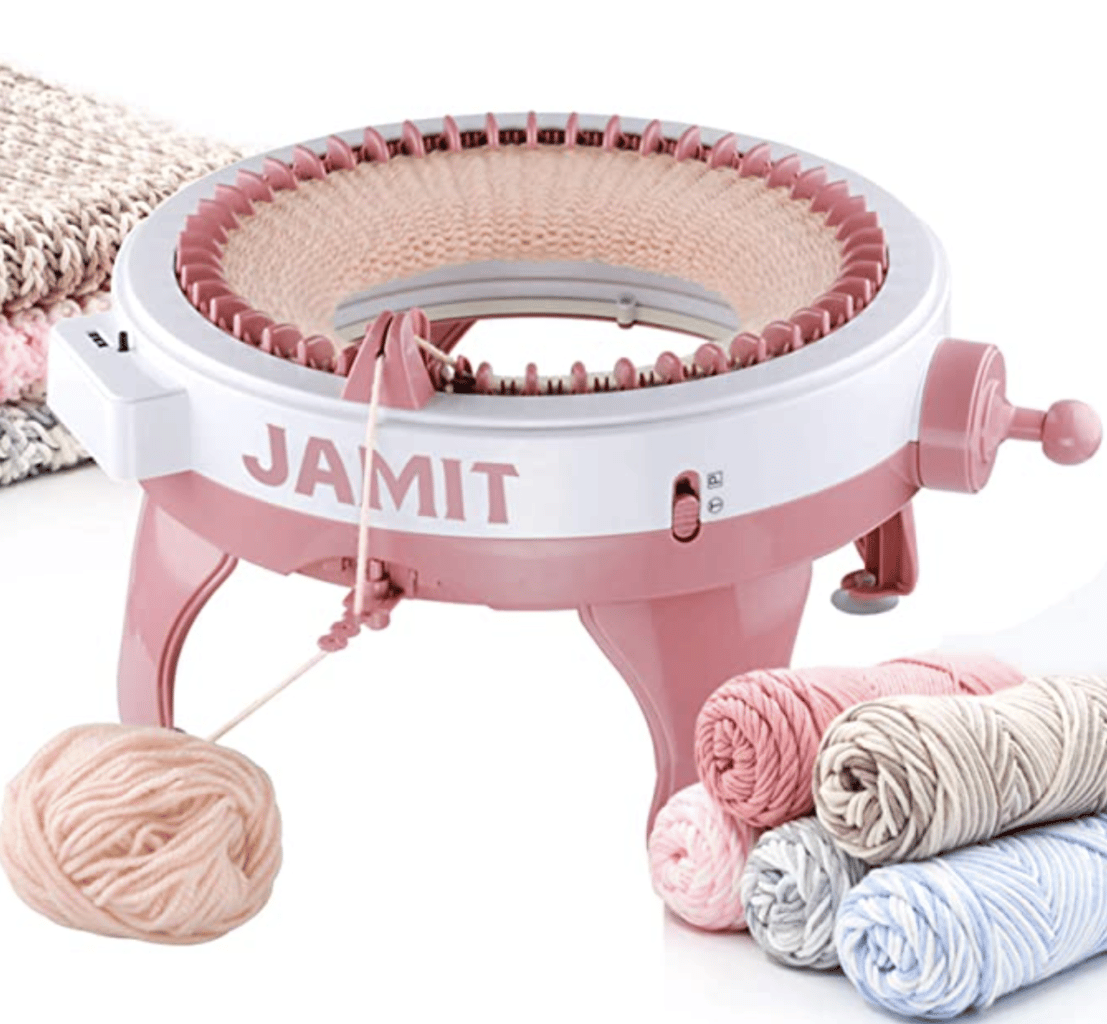 Jamit Knitting Machine
The Jamit Knitting Machine has 46 needles and is a good quality machine for the price. It is definitely a great circular machine to start with if you are new to machine knitting.
According to the manufacturer you can make hats, scarves, socks and leg warmers with this machine fast and easy! They claim that you can make that 15 times faster than traditional hand-knitting with this machine.
This machine comes with 2 different modes, so you can knit flat or circular plus a crochet hook, 2 tapestry needles, 4 packages of yarn + a screwdriver.
---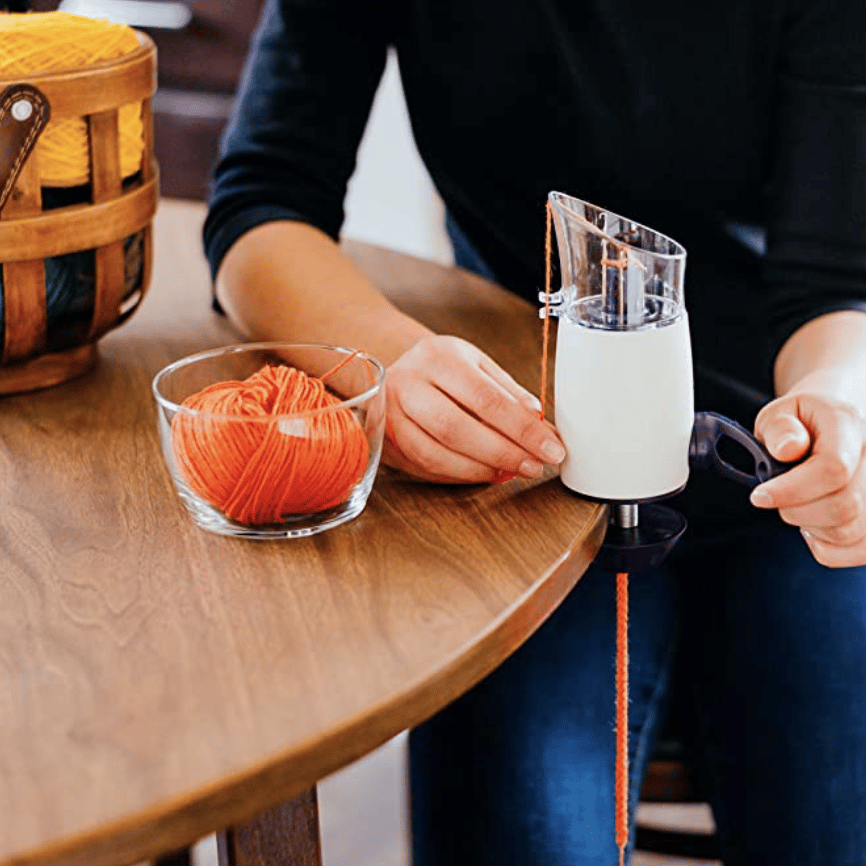 Prym Comfort Twist Knitting Mill
This convenient tool is perfect to make I-cords. This machine knits small tubes which are perfect for purse straps, embellishments and anything you need to add a cord to.
This works best with lightweight yarn and helps to get a perfect tension cord every time.
Be sure to read through directions thoroughly to get the best results with your Knitting Mill. Be sure to check out other Prym knitting machines while you are researching this one too.
---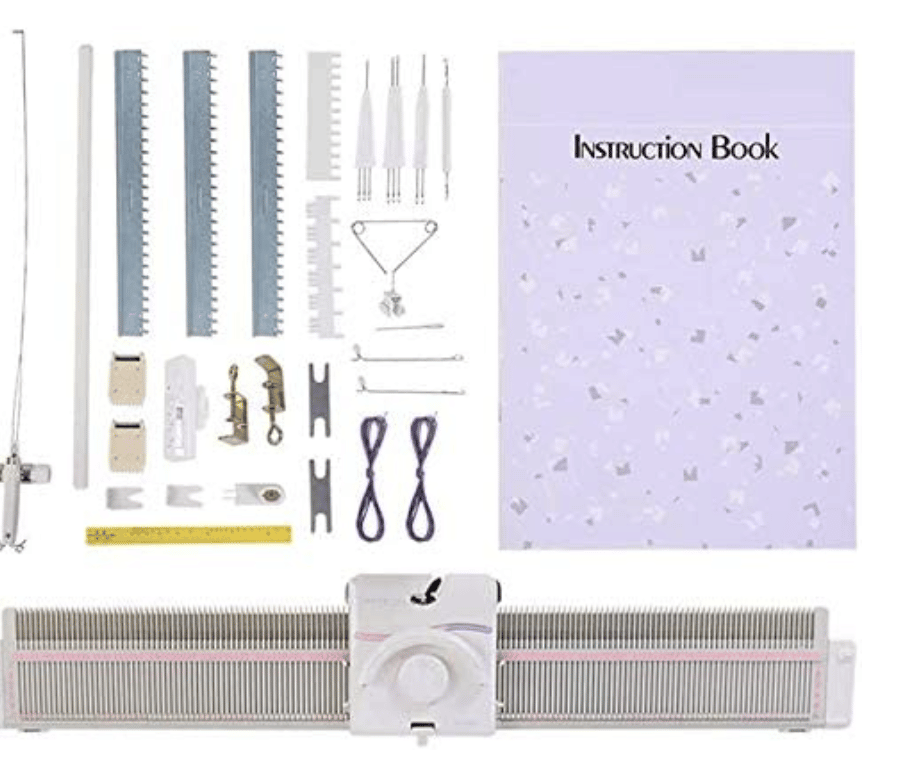 Flat Knitting Bed Machine
This Silver Reed flat bed knitting machine has 150 needles and is great for making sweaters, blankets and more!
The price can be high, but the quality is high and is reflected in the cost.
Be sure to refer to the instructions that come with it and practice with smaller pieces before making larger projects.
---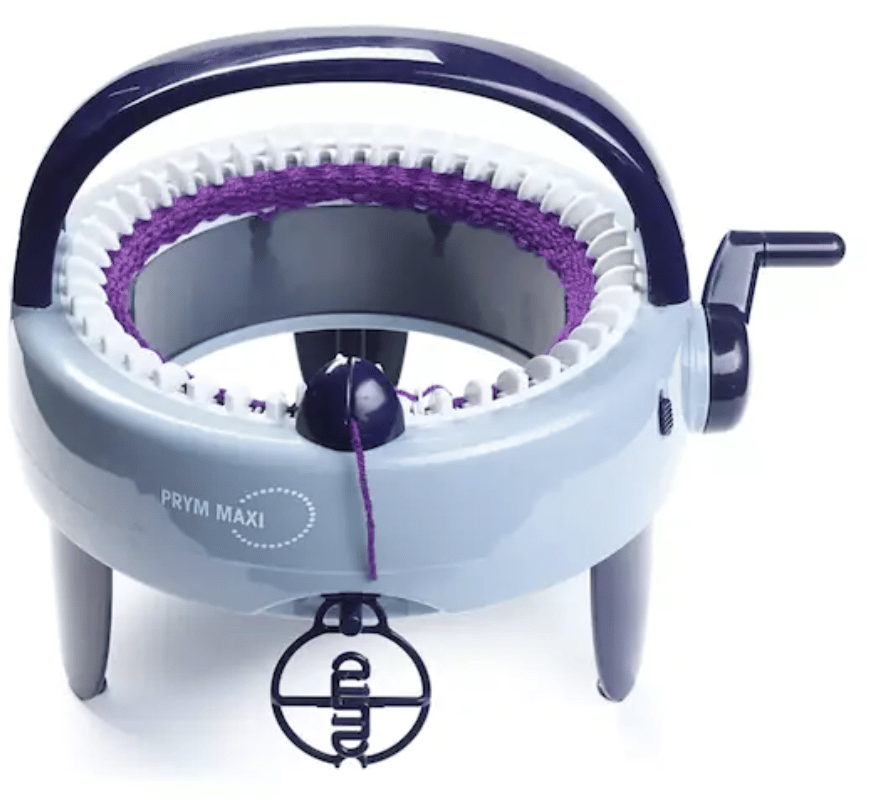 Prym MAXI Knitting Mill Machine
This Prym Knitting Machine has a circular as well as flat panel setting, so you can make a wide variety of projects such as hats & scarves.
Uses 44 hooks to knit tubes up to 12″ diameter
Flat panel setting uses 40 hooks to create a 17″ panel
Multiple thread guides to help achieve the perfect tension with different yarn types
Includes a handle, plastic needle and instructions
---
Common Knitting Machine Questions
How to Use a Knitting Machine
I found a knitting machine video on YouTube that demonstrates how to use the Addi Express Knitting Machine.
Which is the Best Knitting Machine for Home Use?
Out of the list above the Addi Express is the best machine to use at home. It works well and is a cheaper option than most other knitting machines that are available to purchase.
Is a Knitting Machine Worth the Cost?
All in all, a knitting machine is worth the price because it can produce garments, hats and more in little time! If you run a shop, or sell knitted items these type of machines will help to produce more product quicker and increase your revenue.
If you have large quantities of knit orders coming in a machine like the ones shown above will turn out more knitted items for your customers which will make you happy as well as them.