Two Shades Ombre Crochet Doily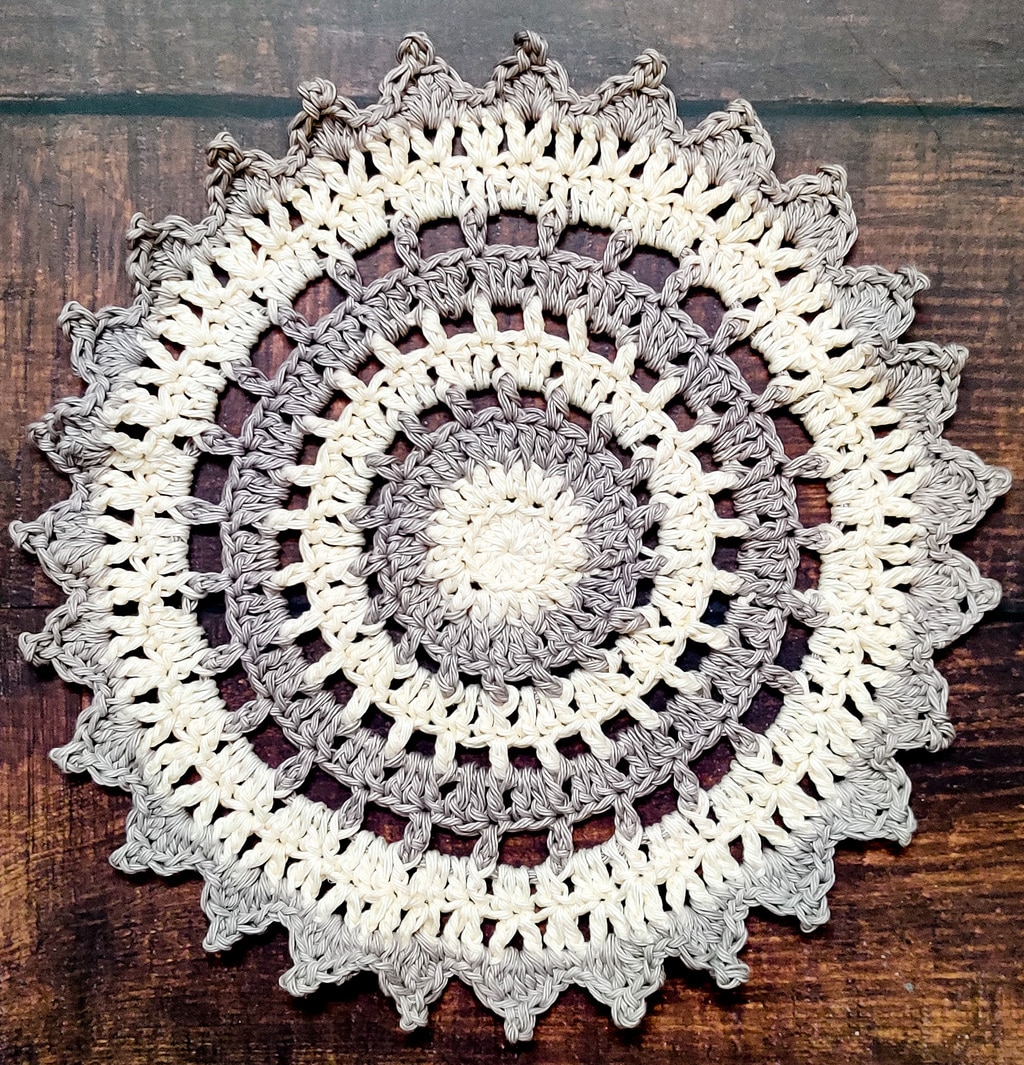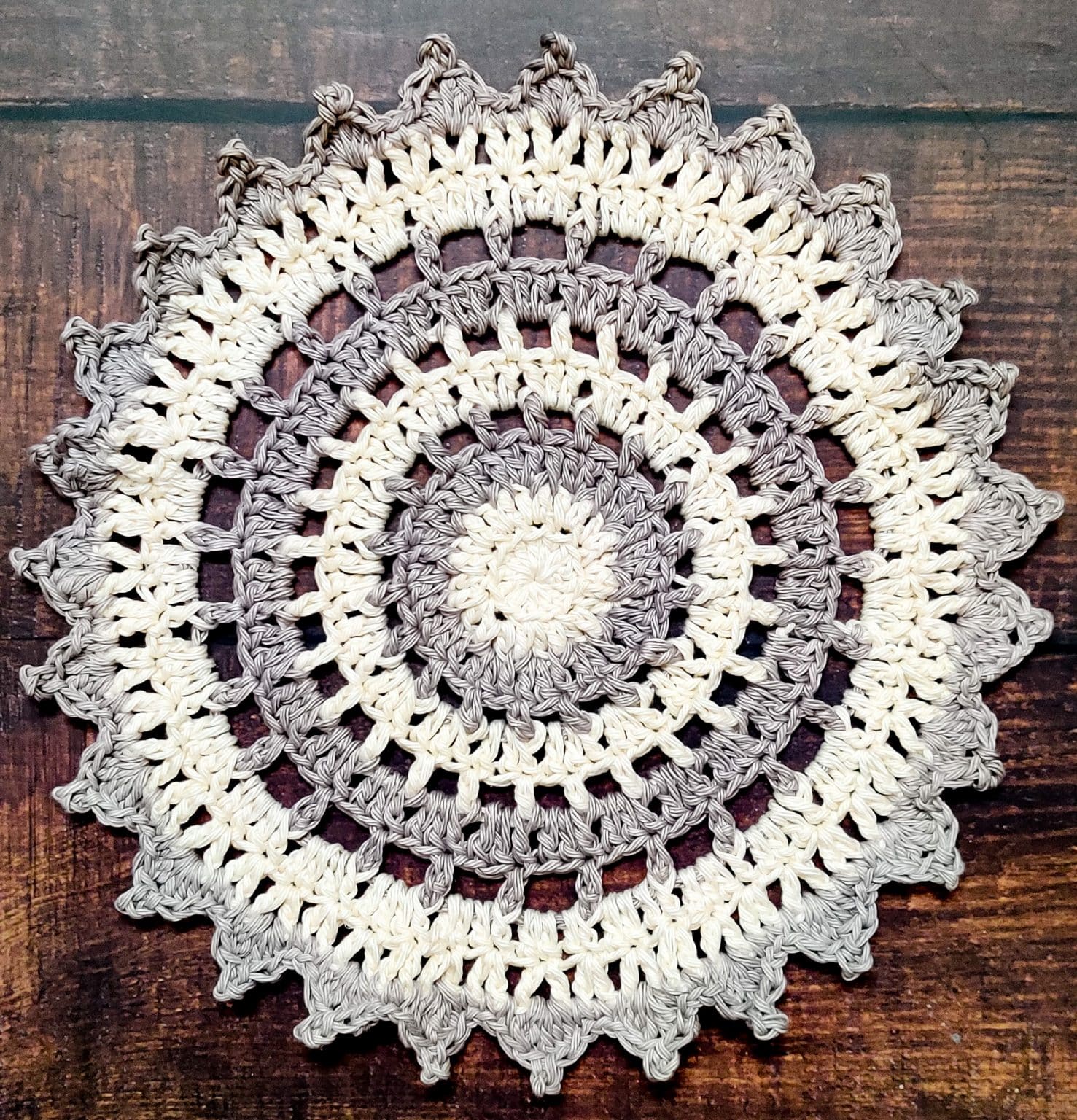 Doilies are the type of crochet projects that you can crochet throughout the year. They are excellent crochet projects for both beginners and experienced crocheters. They are perfect for your table decor, and they also make wonderful seasonal decorations. You can crochet one according to the holiday theme color. For me, crocheting a Doily and having a cup of Coffee is a blissful merriment.
Today, I am sharing the pattern for this pretty and easy to make Ombre Crochet Doily. It is made with dual colors. You can make one by changing the color tones according to your liking, and they would also be pretty great with a single solid color. They are also great for gift giving, be it any occasion.
This crochet pattern and image are property of Raji's Craft Hobby.