Tunisian Crossed Basketweave Cowl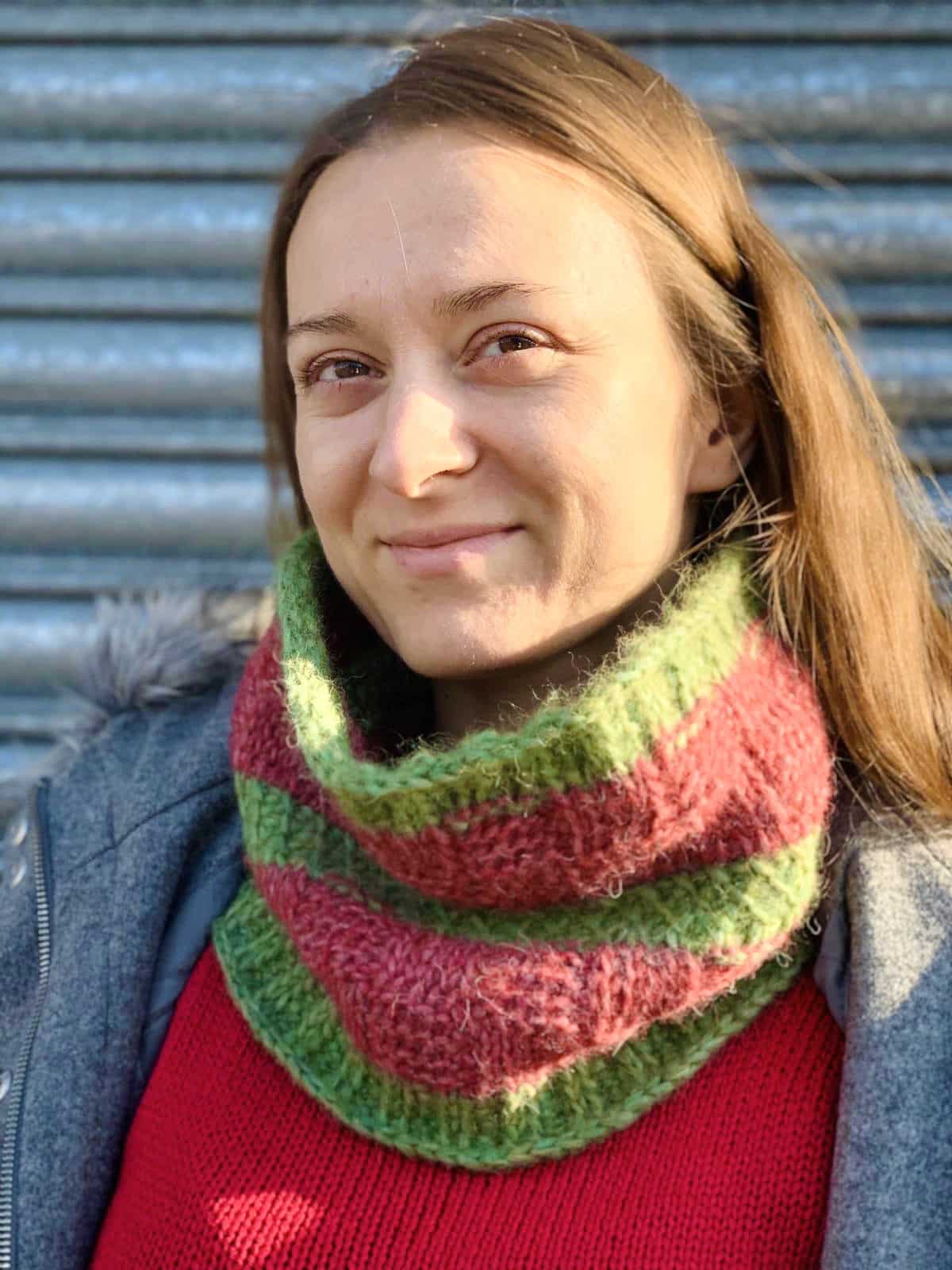 Tunisian Crossed Basketweave Cowl is warm loosely fitted Tunisian crochet cowl that is the perfect accessory for cold autumn and winter days. It is made of medium thick baby alpaca and merino wool that is surprisingly light due to the special manufacturing technique; the fibres of yarn are blown into a tube together rather than spun. This makes garments made of this yarn beautifully soft to touch while warm and cosy.
Skills required for this project:
Chain, Tunisian crochet technique (alternating forward and backward passes), Tunisian simple stitch (tss), Tunisian purl stitch (tps), Tunisian knit stitch (tks), Tunisian two stitches together (t2tog), Tunisian crossed lattice stitch (tls), end row changing colours, binding off in Tunisian crochet, blocking, locking mattress stitch.
This crochet pattern and image are property of Exquisite Crochet UK.