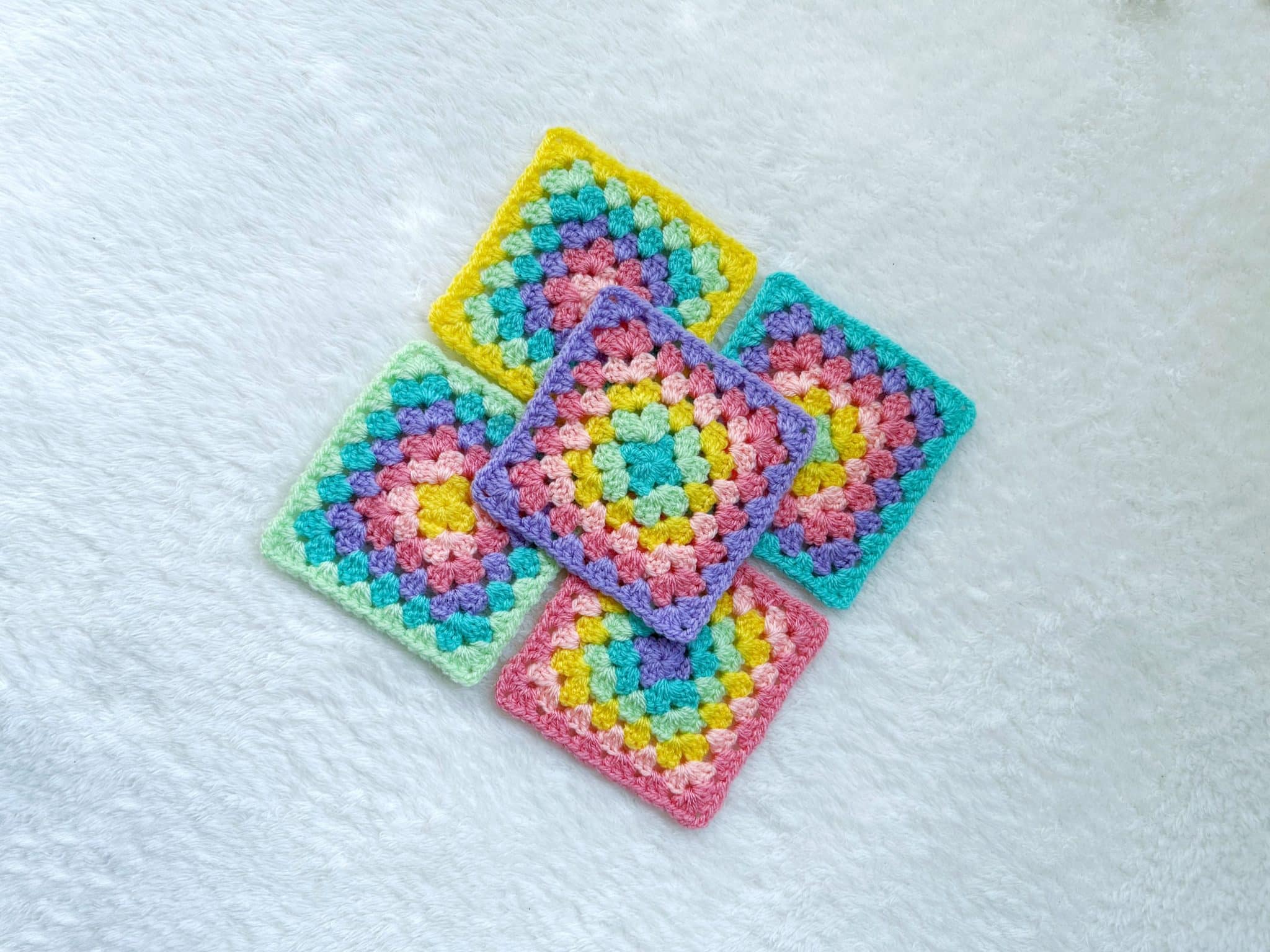 If you have just plunged into the world of crochet, you have probably come across a granny square. A granny square is a simple crochet square worked from the middle outwards and is a great beginner project to get stuck into as you may have only just been practicing working in straight lines.
Working in the round is the next step-up and learning how to crochet a rainbow granny square is a perfect crochet project to help with that. I have to warn you, though, you may literally get hooked (no pun intended) when you get the hang of these.
This crochet pattern and image are property of Truly Crochet.