Moon and Stars Tunisian Crochet Blanket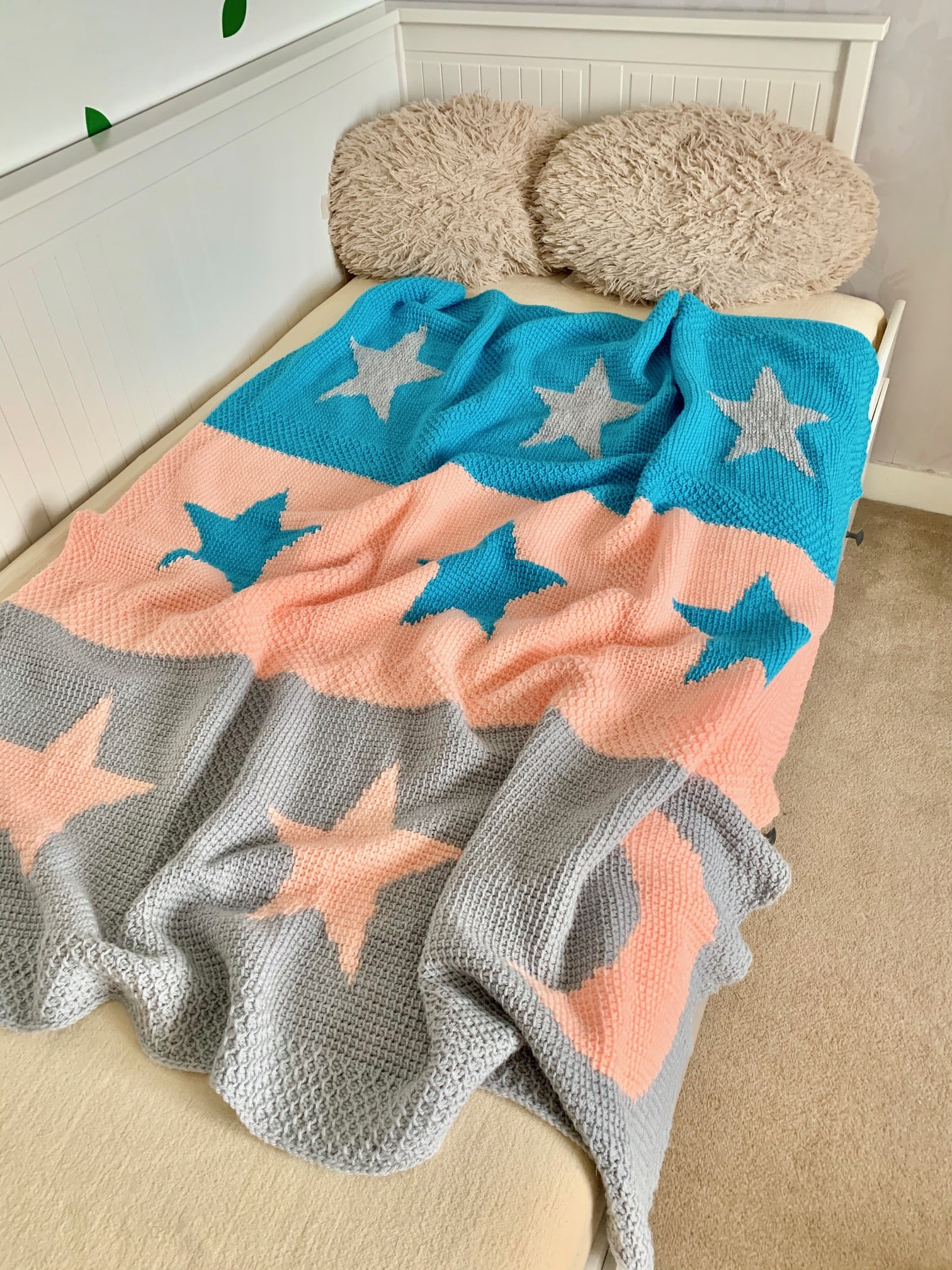 This blanket is a wonderful project if you would like to master colourwork in Tunisian crochet while working on a project that will be cherished for a long time! The pattern can be customised to make blanket beyond baby/toddler size. The recommended yarn weight for this baby blanket is DK, but it would look amazing in worsted or even bulky weight yarn.
Skills required:
Chain, Tunisian crochet technique (alternating forward and backward passes), Tunisian simple stitch (tss), Tunisian purl stitch (tps), Tunisian honeycomb stitch (ths), end row changing colours, changing colours as you go, binding off in Tunisian crochet, blocking.
This crochet pattern and image are property of Exquisite Crochet UK.