Martha's Retro C2C Crochet Apron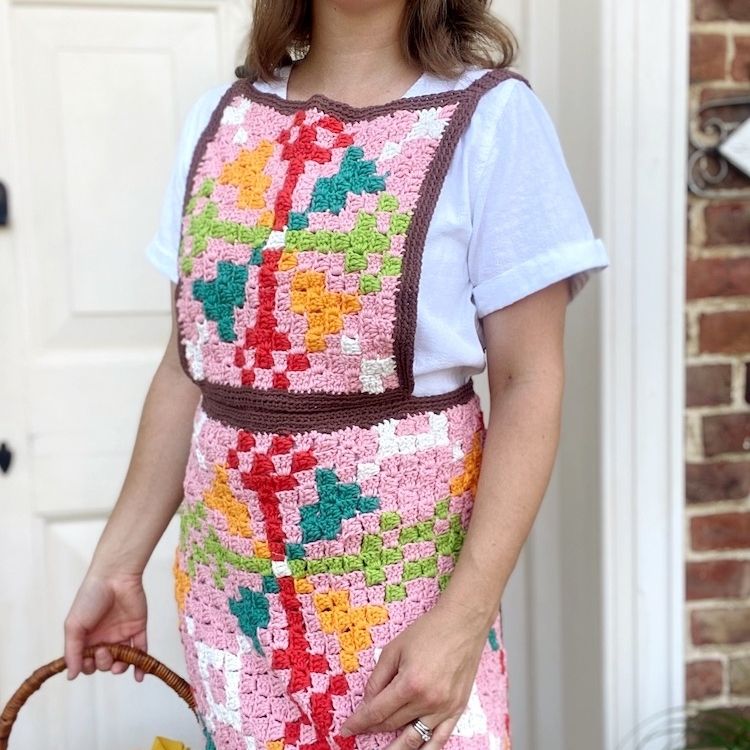 Who doesn't need a retro C2C crochet apron to go about their work in? This fun geometric crochet pattern uses the C2C crochet method and a simple 2 panel construction to make just the thing for vintage lovers. Simply switch the colours out and make a modern or a Christmas version if you prefer of course, it's super easy to customise to suit.
The pattern is an easy level and uses colour work in the corner to corner crochet method.
Size: one size fits all 96cm length, 56cm at widest point with adjustable straps.
This crochet pattern and image are property of HanJan Crochet.