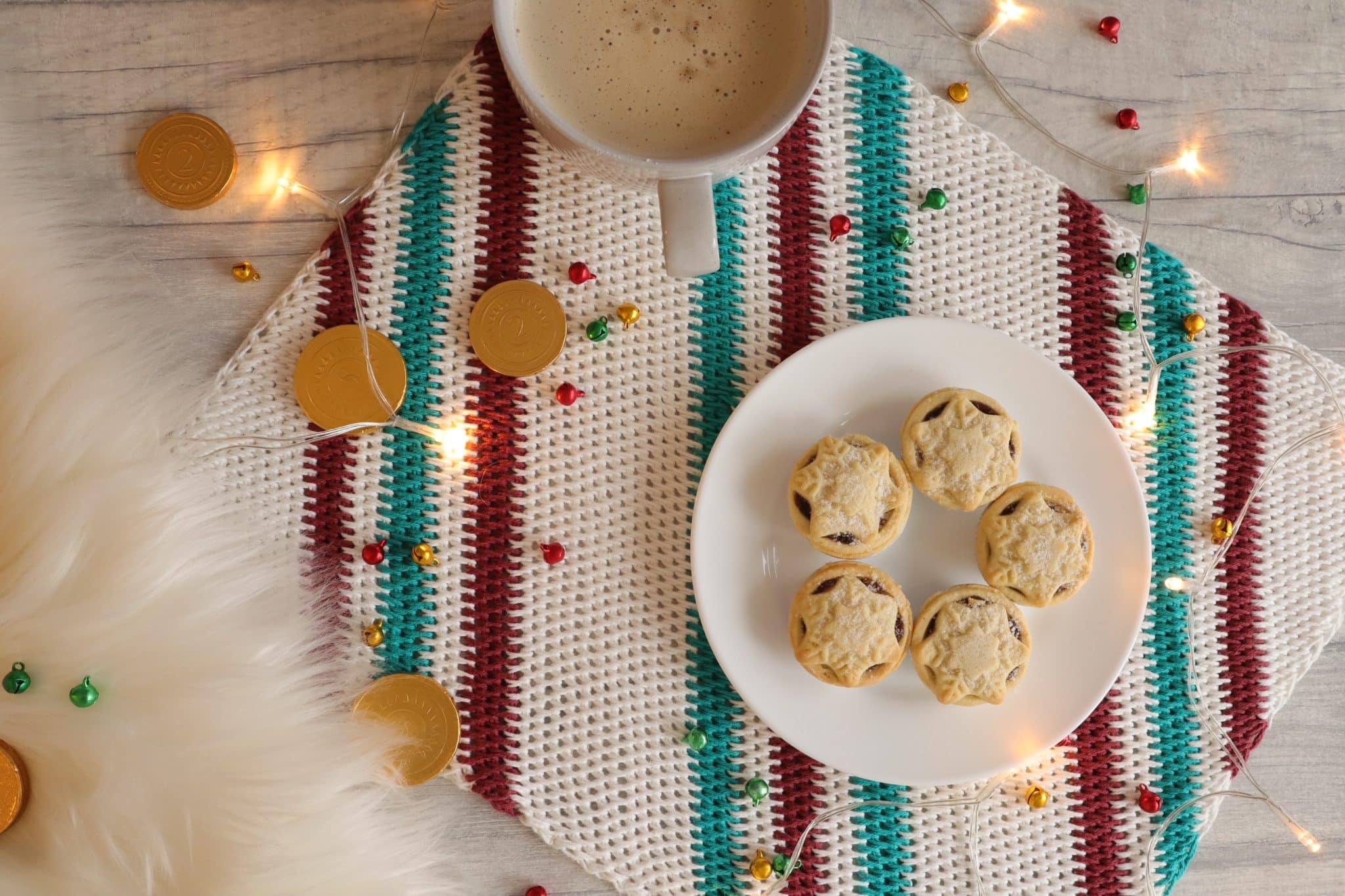 The Festivities Place mat is a beautiful festive Tunisian crochet table decor for that special time of the year spent with your loved ones and friends. Let them be impressed by your fine dining served on a beautifully decorated table!
The Christmas place mat is worked diagonally from the bottom-left corner, alternating white with stripes of red and green up to top-right corner.
You'll have to know how to Chain, Tunisian crochet technique (alternating forward and return passes), Tunisian full stitch (tfs), increase under back horizontal bar (M1, increase st) and blocking.
The final place mat measurements (blocked) are 44.5 cm x 34.5 cm (approx. 17.5" x 13.5")
This crochet pattern and image are property of Exquisite Crochet UK.