Emerald Opulence Hexagon Crochet Blanket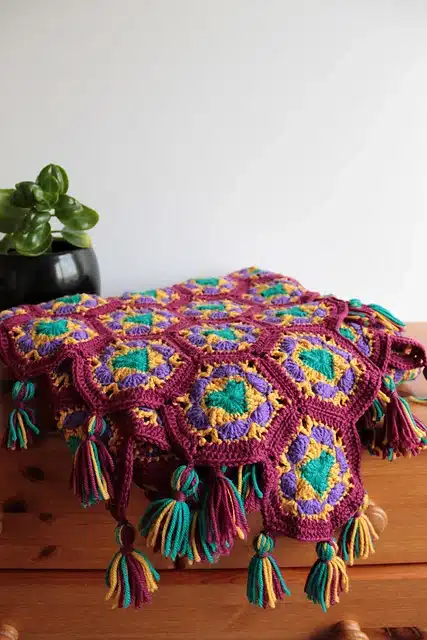 This gorgeous blanket is a great addition to your home furnishings.
It's made up of hexagon motifs arranged in a beautiful diamond shape. The blanket is finished off with tassels that give the blanket luxurious feel.
Inspired by the spice markets of Morocco, the colors will bring warmth and coziness to your home.
Made in Cascade 220 Superwash this blanket is easy to care for.
The pattern lends itself to many different colour combinations. You can choose colors that complement your home decor or make a bright and cheerful blanket that will stand out!
This crochet pattern and image are property of Blue Star Crochet.