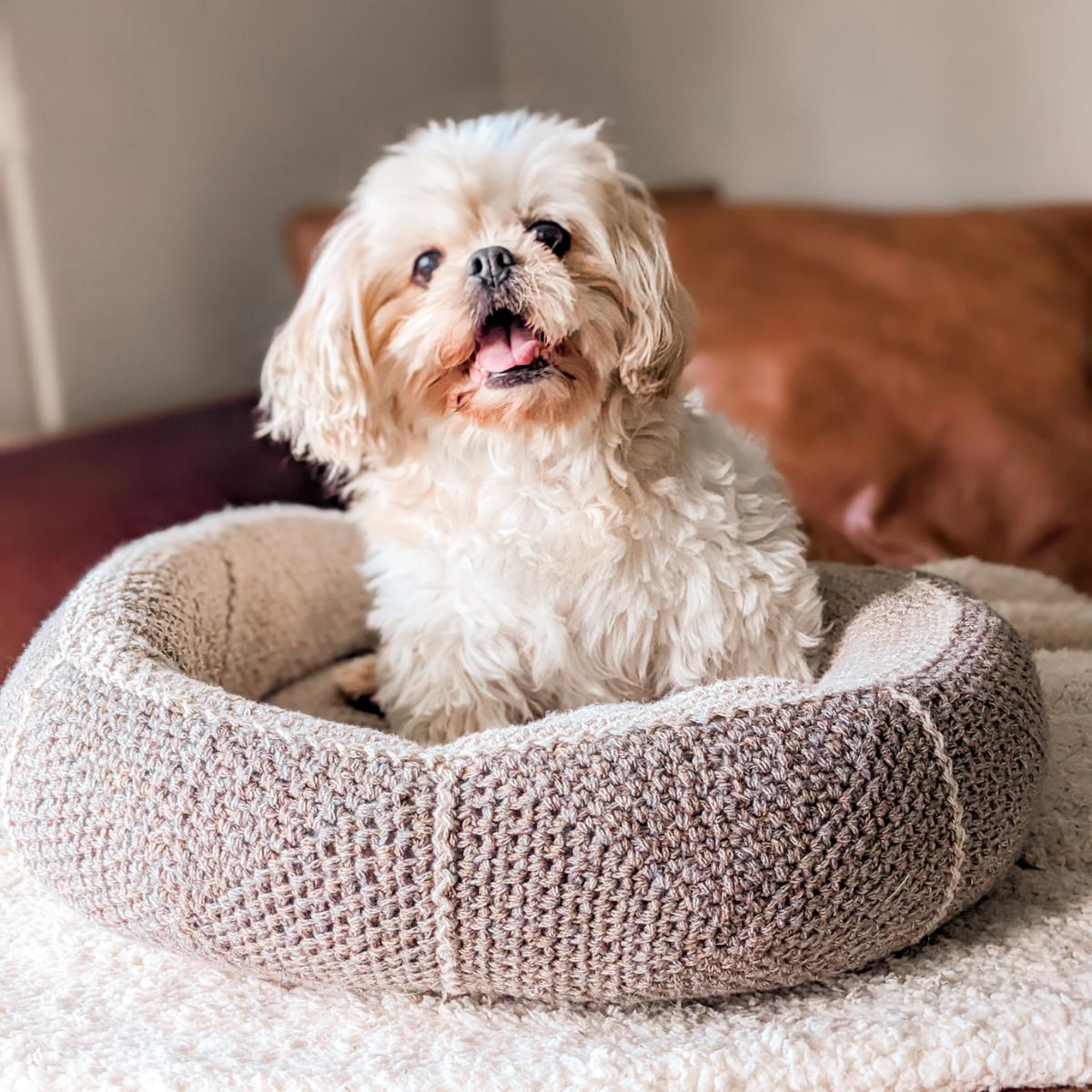 Make your pup the comfiest bed in the house with this free crochet dog bed pattern. This crochet pet bed is cozy, comfy, and reversible! It's perfect for an adventurous beginner or advanced crocheter looking to make their pet a one-of-a-kind dog bed. This crochet pattern is made entirely out of granny squares.
You'll first start by making two large moss stitch squares and sixteen small moss stitch squares. Then you will seam the two large squares together to create the bottom of the dog bed. After that, you'll seam the small squares together to create the outer edge of the bed. Once you have these two things complete, all that's left to do is seam the two pieces together to create a dog bed. It's a fun and easy project to work up!
This crochet pattern and image are property of JewelsandJones.