Christmas Mini Hat Ornaments Crochet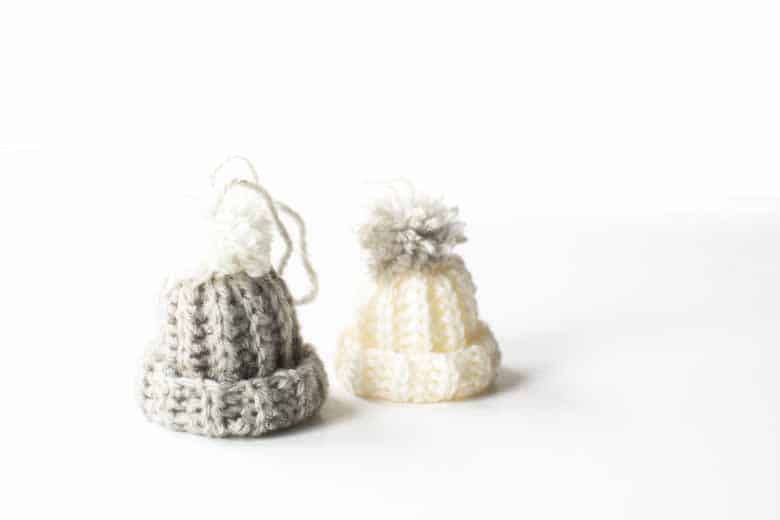 These mini hat Christmas ornaments are so cute and great to get your home into the Christmas spirit! You crochet them using the rib stitch which looks like a knitted stitch but is a crochet stitch. The hat is made from a square and then sewn together. This pattern is very beginner-friendly and can be done really fast.
If you have some scrap yarn it is perfect to use for these mini hats. Fun to make with different colors.
Put a pom pom on top, make a hoop and you can hang them on your Christmas tree or use it to decorate your mantel or front door.
This crochet pattern and image are property of Crochet And Stitches.