Beginner Crochet Poncho Wrap Pattern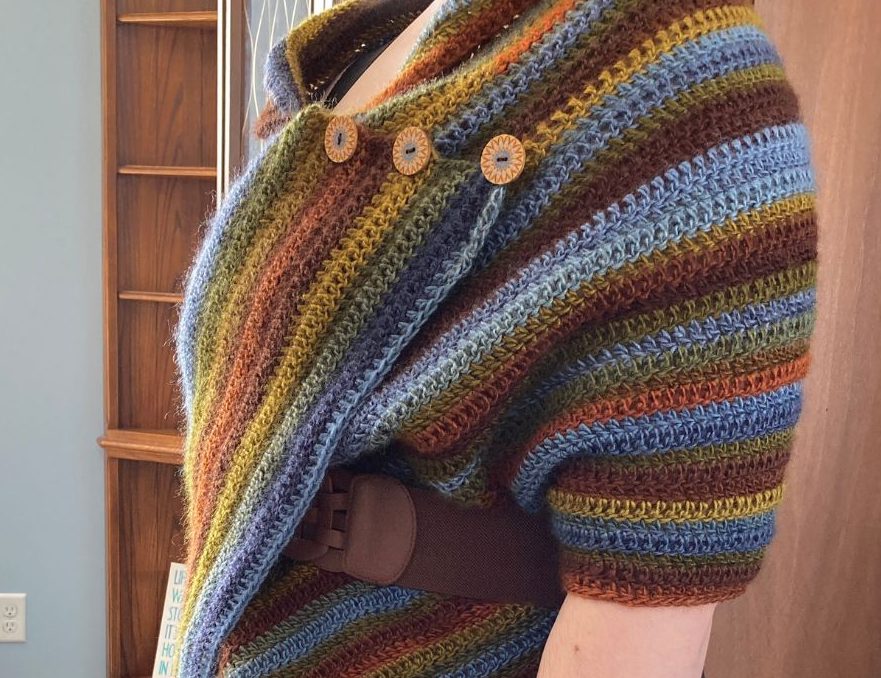 With simple stitches and minimal shaping, this Beginner Crochet Poncho Wrap pattern is perfect for those just starting out with crochet. Are you new to crochet and looking for an easy project to get started? Look no further than this beginner crochet poncho wrap free pattern. Plus, the result is a stylish and cozy wrap that you'll love to wear all season long. Ponchos are a versatile and stylish addition to any wardrobe, and with this beginner crochet pattern, you can make your own.
Even if you're new to crochet, this pattern is easy to follow and produces a beautiful finished product.
This crochet pattern and image are property of Pattern Princess.