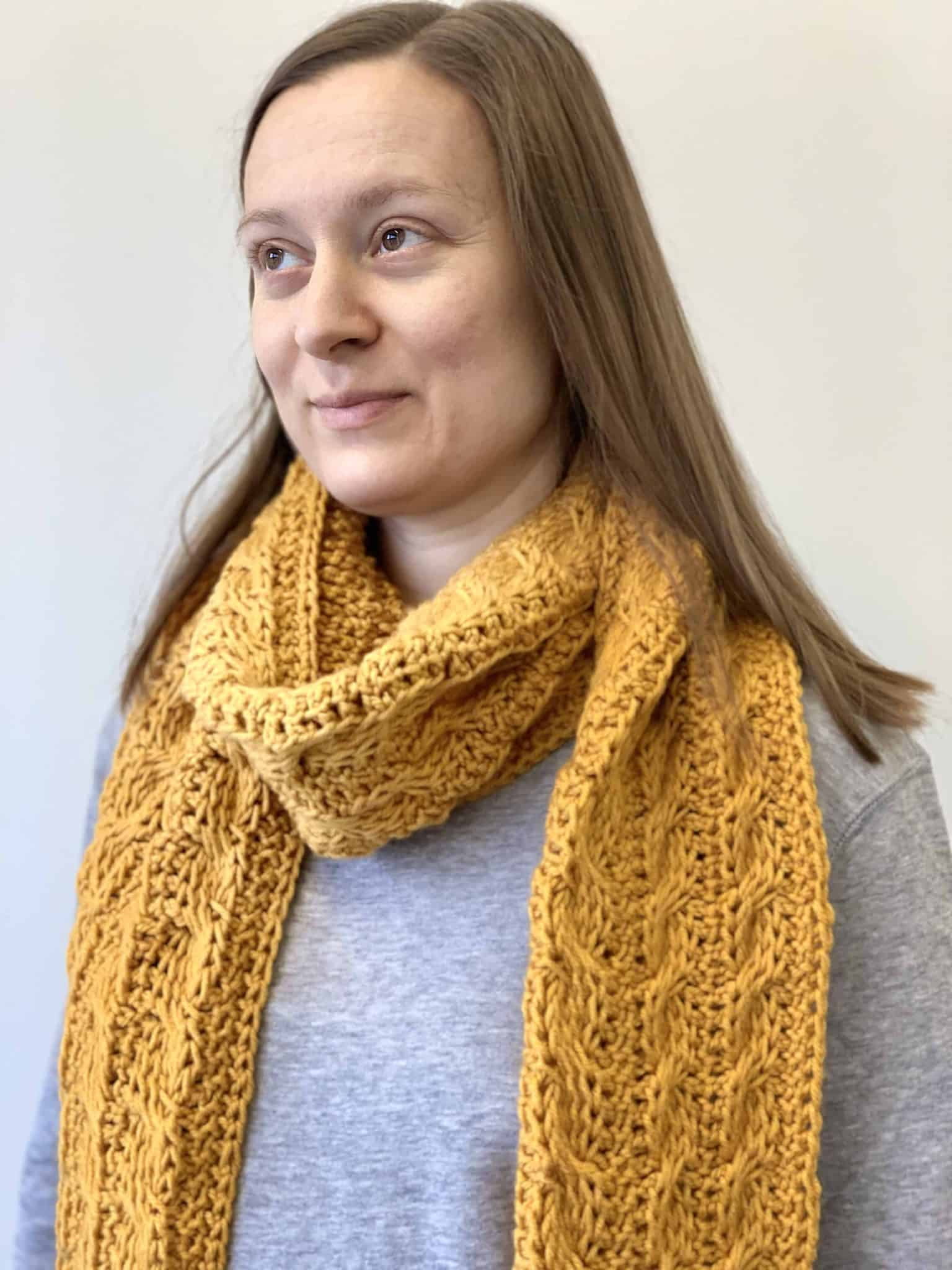 Winding Cables Scarf is a great project for those who would like to dip their toes in the world of Tunisian crochet cables. The repetitive pattern allows for sufficient practise of the technique creating a beautiful texture reminiscent of narrow countryside pathways. The worsted weight yarn recommended for this project offers sufficient warmth for this item to be worn throughout autumn and winter, while having great stitch definition and drape.
The Winding Cables Scarf is worked flat, RS facing from right to left.
The stitch count refers to the number of lps on hook on FP.
There are four cable st patterns (2 back and 2 front worked over 6 sts each) running in parallel with sts being crossed in the same row every 4th row.
This crochet pattern and image are property of Exquisite Crochet UK.