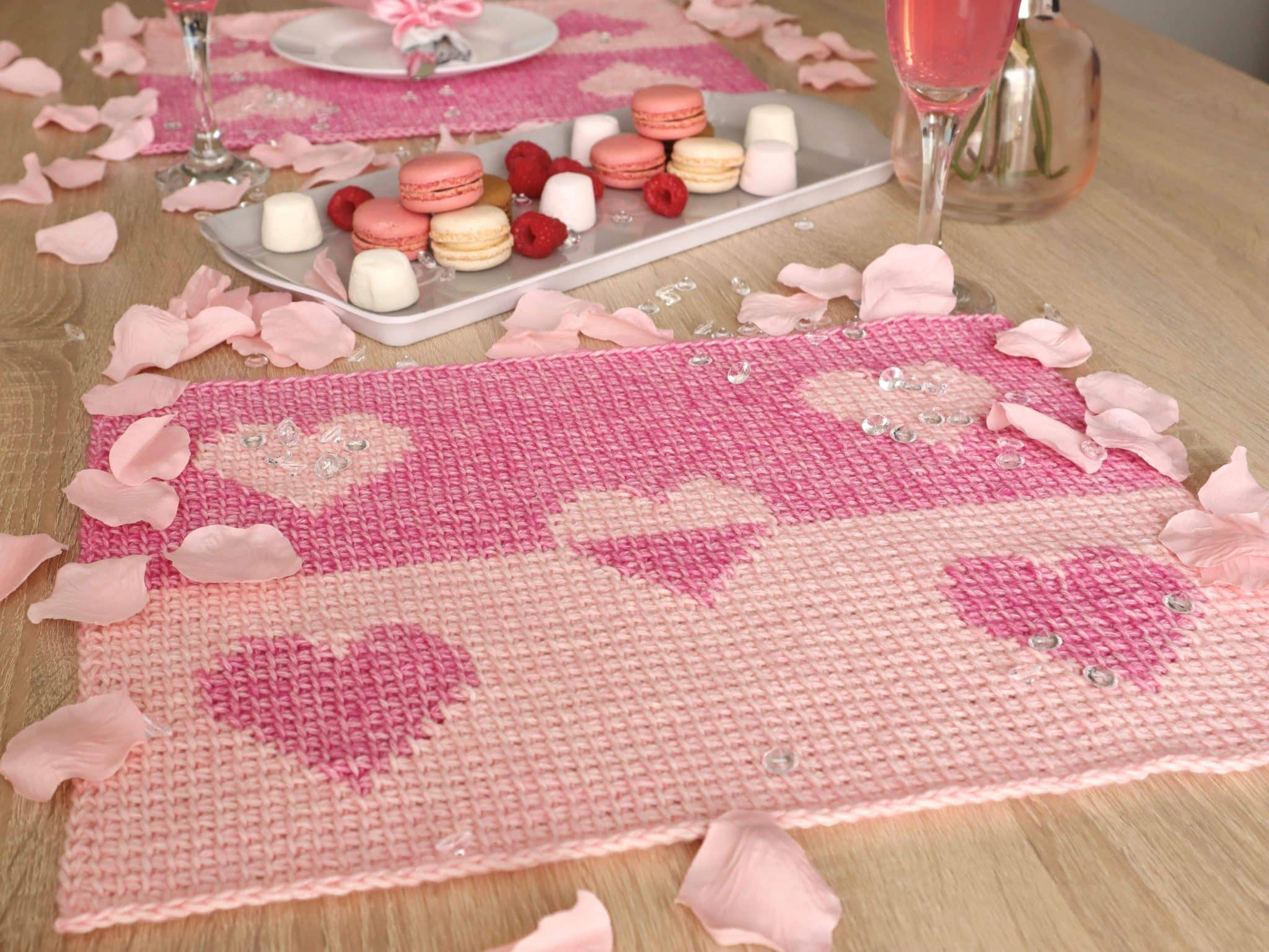 The Sweeatheart Placemat is a beautiful Tunisian crochet table décor for that special evening with your loved one. Let him or her be impressed by your colourwork technique that looks far more complicated than it is!
Skills required:
Chain, Tunisian crochet technique (alternating forward and return passes), Tunisian simple stitch (tss), Tunisian crochet colourwork, Tunisian simple stitch bind-off, blocking.
Notes:
Similar sport weight yarns may be substituted; please check gauge.
Number of loops on hook equals number of sts for row counting after Return Pass.
When changing yarn in the colourwork heart sections, the new yarn needs to cross over the old yarn; otherwise there will be gaps (holes) in these parts of the project.
To avoid tangling of yarn due to crossing over yarn strands when changing colours, split skeins into 2 equal balls.
This crochet pattern and image are property of Exquisite Crochet UK.