Rose Dreams Entrelac Shawl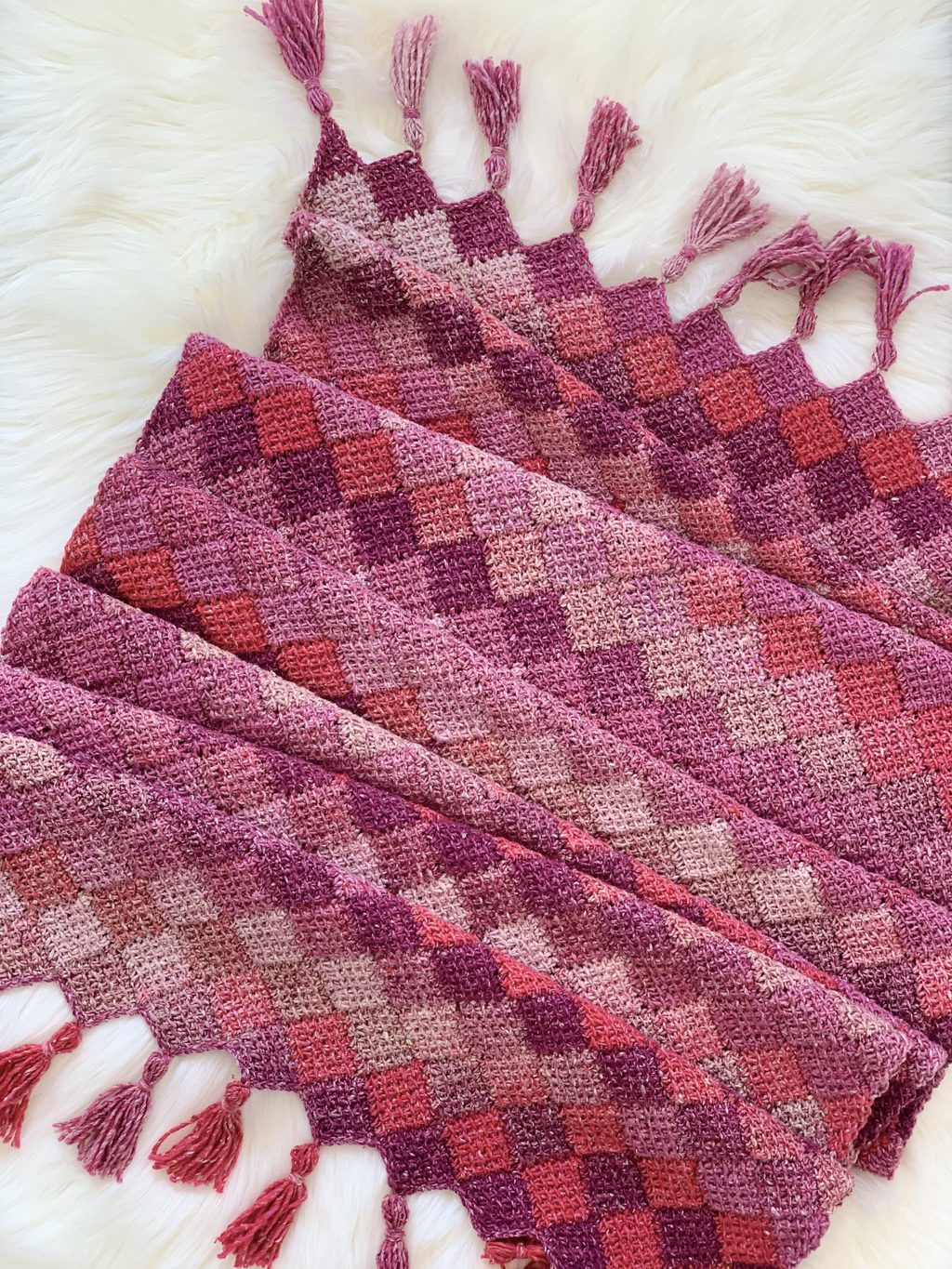 The shawl is a great option for colder autumn mornings and evenings when in a need of warm yet elegant accessory. Long transitions of reds and pinks bring back memories of gardens in full bloom during spring and summer days.
This crochet pattern and image are property of Exquisite Crochet UK.