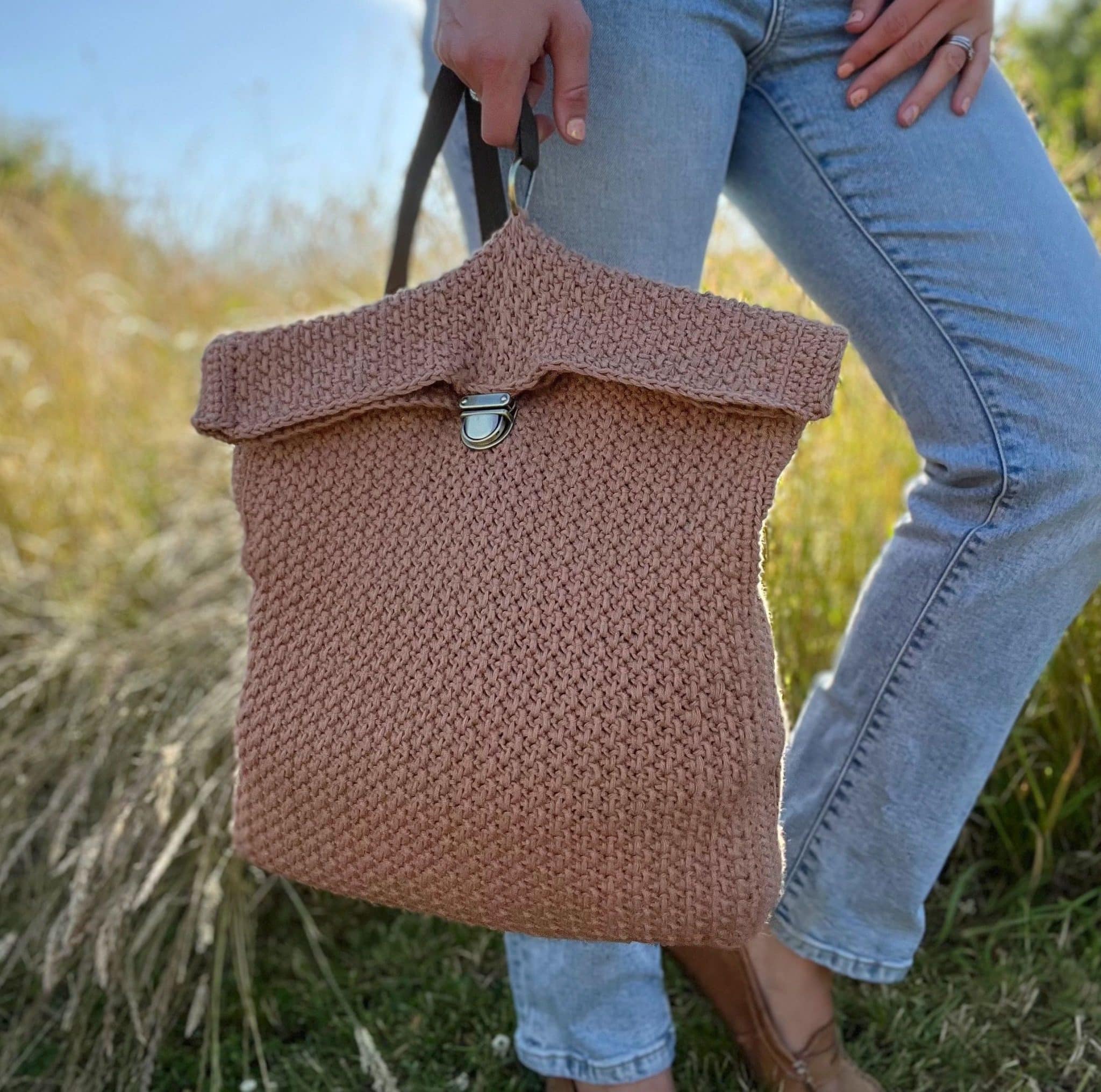 Simplicity itself, this textured backpack is modern, easy and stylish. Made from just two matching rectangles, the real magic happens when you attach the straps and clasp to transform it into a stunning and useful accessory!
Two identical front and back panels, a little bit of yarn to seam it all together, and a strap and clasp to add the finishing touches — that's all this simple crochet backpack is made of! All you really need to know, aside from the basics, is the herringbone half double crochet.
This crochet pattern and image are property of HanJan Crochet.