Basic Body Crochet Pattern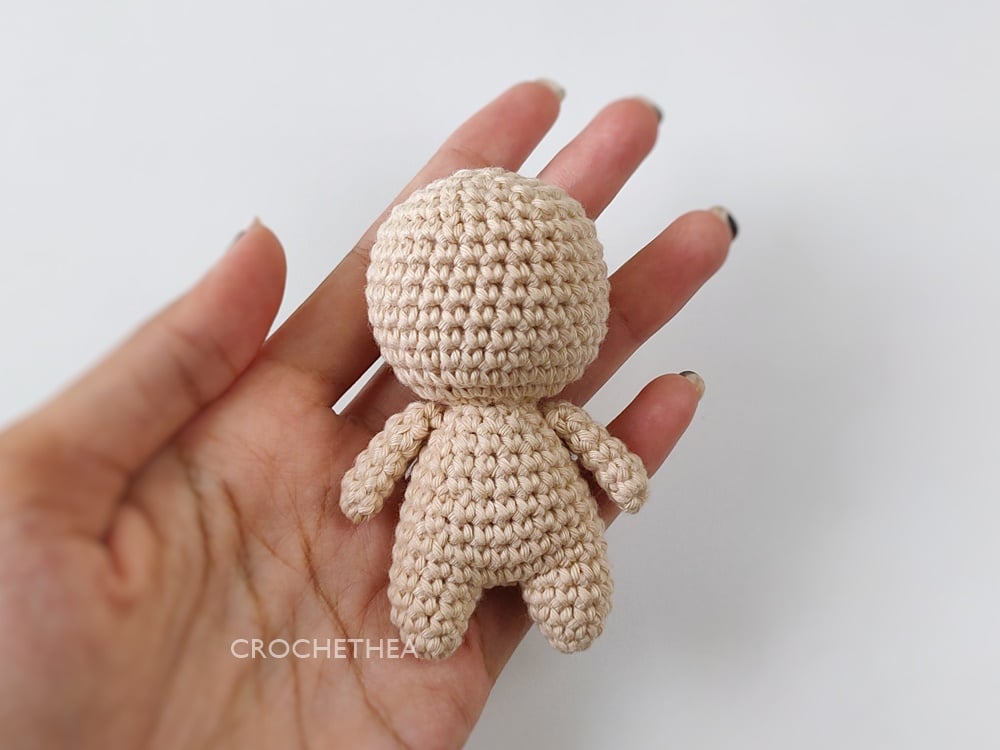 I usually use this crochet pattern as the basis for the cute little amigurumi that I make. You can freely use this basic body pattern to make your own amigurumi design. Change the color as you wish, add hair or other accessories. It's really fun!
This crochet pattern and image are property of Crochethea.