Baby Jellyfish Crochet Pattern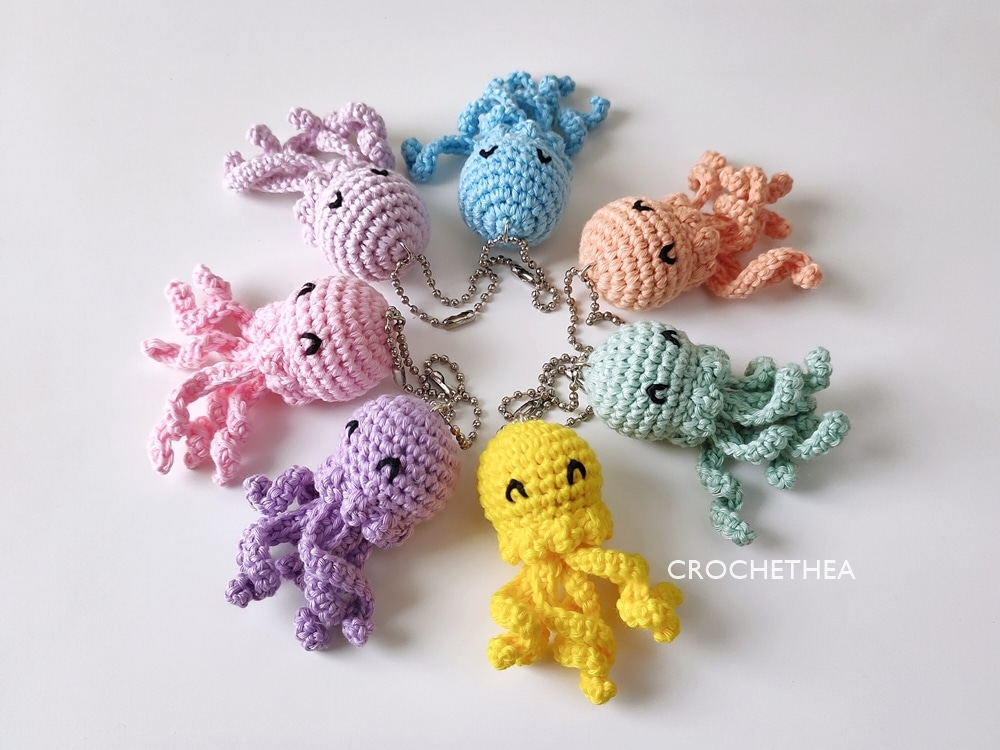 Hi, crochet fellows, this time I share a really cute crochet pattern! This baby jellyfish amigurumi can be made in your favorite colors and very quick to make. This little amigurumi is perfect as a bag charm.
I made enough to share with my nephews and nieces during Eid. They are so happy and love it so much! These little baby amigurumi are also a favorite at the bazaar.
This crochet pattern and image are property of Crochethea.