The Best Free Patterns for Crochet Plants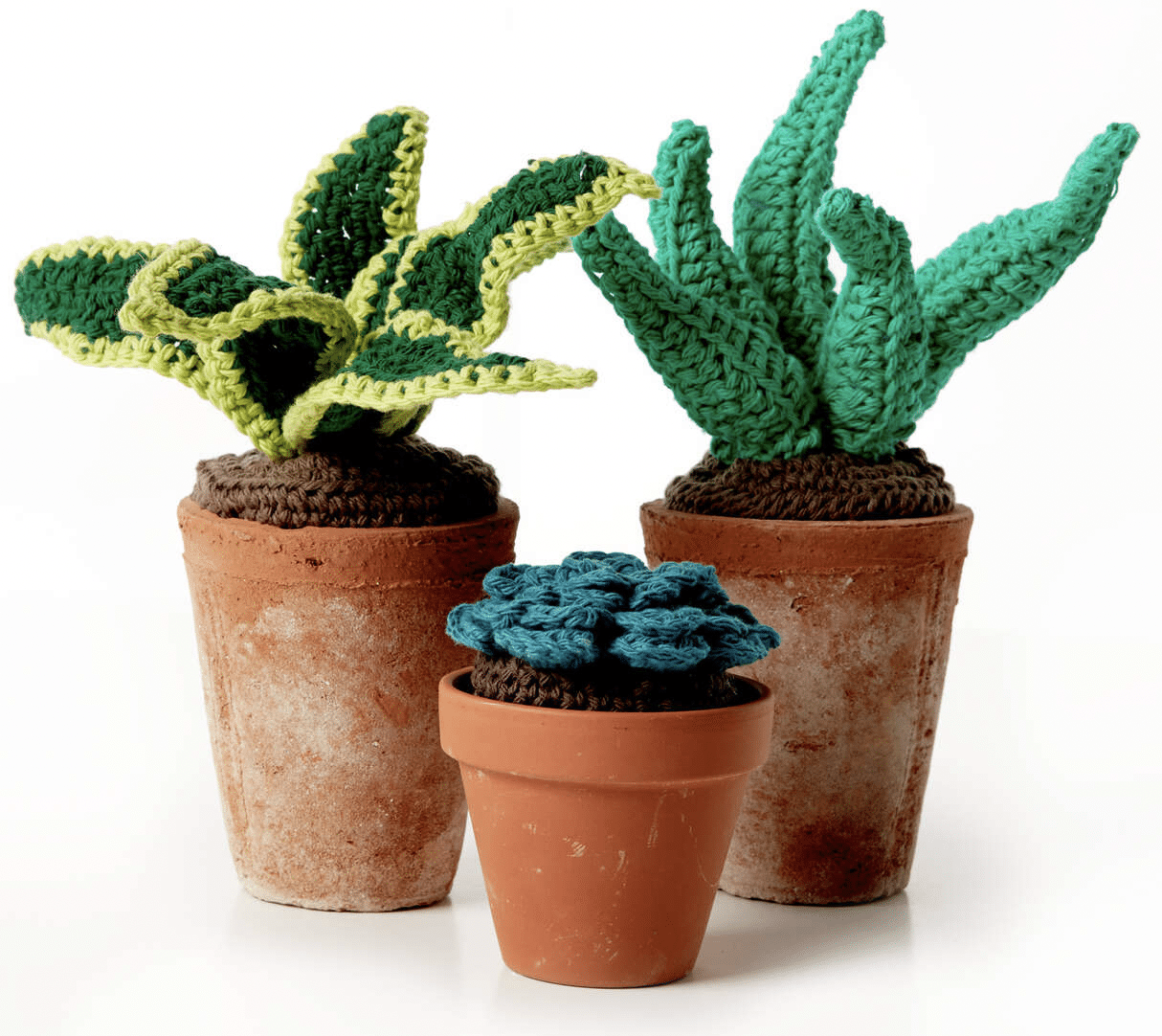 These crochet plant patterns are the perfect addition to your home decor. They are easy to follow, and with a bit of yarn, you can create beautiful, lifelike plants that are sure to add a touch of greenery to any room.
We've rounded up some top crochet plants you can create as well as touched on some amigurumi tips as well as stitches you might need to know.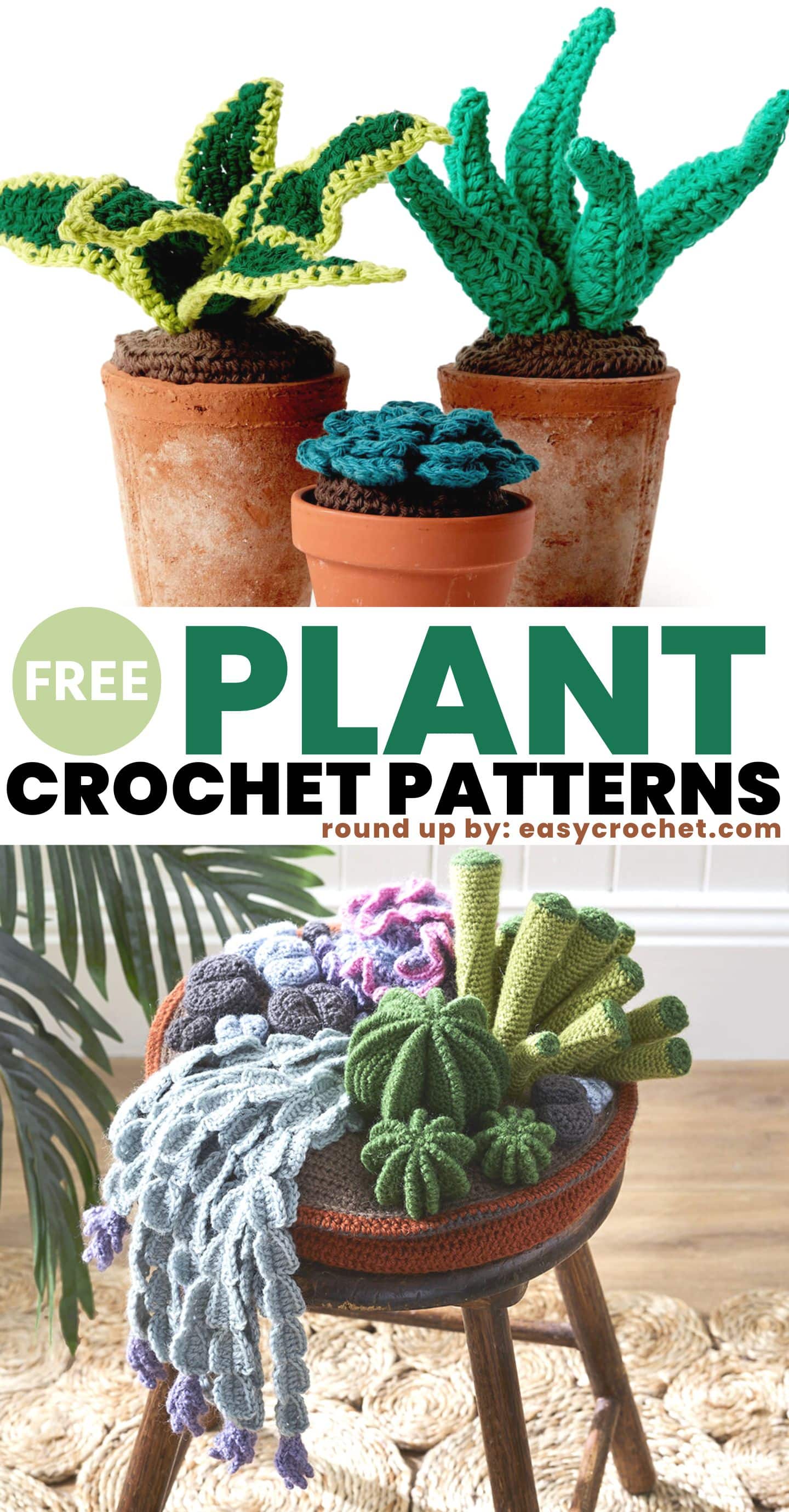 How to Crochet a Plant
Most of these designs are amigurumi plants, so you will have to be familiar with the art of amigurumi.
Learn About Amigurumi
Go Over Materials Needed
Study Crochet Stitches
Pick a Plant Pattern
Learn more about how to crochet a plant by learning about the materials and stitches you'll need to know below!
Materials for Crochet Plants
In this section, we'll discuss the weight of yarn, hook sizes and other things that work best for amigurumi plants.
Stitch Markers: A stitch marker is important to keep track of the rounds you are working in the plant pattern. Most plant designs are worked in continuous rounds, so it is critical to be able to keep track of the rounds with this marker.
Crochet Hook: Most plant patterns will use a smaller sized crochet hook than the yarn they are using calls for. This is because it will create a tighter single crochet stitch in the plant pattern, which in turn makes a cleaner looking end product.
Yarn: While almost any yarn can be used for amigurumi patterns, the most commonly used weight is Light/DK or Medium/Worsted weight yarn. A plant made with DK yarn will be slightly smaller than one made with worsted weight medium yarn, but that is typically the preferred outcome.
Stuffing: Most amigurumi plants will have stuffing, so this is an important material to have on hand. Poly-Fil is my personal favorite.

Stitches for Crochet Plants
I've found that certain stitches perform best when creating crochet plants. Here are five of the best stitches we've come across for crocheting a plant.
Single Crochet: A beginner-friendly basic stitch that is most commonly used in amigurumi plant patterns, as well as other types of amigurumi designs. Learn how to single crochet.
Single Crochet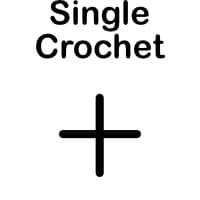 Patterns Using This Stitch →
Back Loop Single Crochet: A single crochet that is worked in the back of the v of the single crochet stitch. This technique can be used to create texture on leaves of plants and more. Learn how to back loop single crochet.
Front Loop Single Crochet: Working in the front loop is very similar to the back loop technique, but you will be working in the front loop of the v of the single crochet or the part that is closest to you.
Single Crochet Increase & Invisible Decrease: These methods create seamless transitions in your plant when you'd like to make a leaf go from bigger to smaller or vice versa, for example.
Magic Loop: The magic loop is a crochet technique that creates a closed, tight bottom of a circle. It can be used for hats, place mats, circles, and these plants too! Learn more about the Magic loop (or circle) to use this method.
More Free Crochet Plant Patterns
If you like these free crochet plant patterns, then you might like these crochet plant hangers as well!
The Best Free Patterns for Crochet Plants
Scroll on down to find some of the best crochet plant patterns you can make! All the plant designs were free at the time of this post.
Photo Credit: www.yarnspirations.com
Photo Credit: www.ollieholly.com
Photo Credit: www.ravelry.com
Photo Credit: yarnandchai.com
Photo Credit: www.ravelry.com
Photo Credit: bellacocoblog.frogspark.agency
Photo Credit: www.spotlightstores.com
Photo Credit: craftyiscool.blogspot.com
Photo Credit: www.thehooknooklife.com
Photo Credit: knotbadami.com