This crochet flower is simple to work up and would look great on any crocheted project! Read on down to get the free pattern and start crocheting today!
Are you looking for even more simple patterns? Explore the Easy Crochet crochet pattern database for access to over 300 designs for free!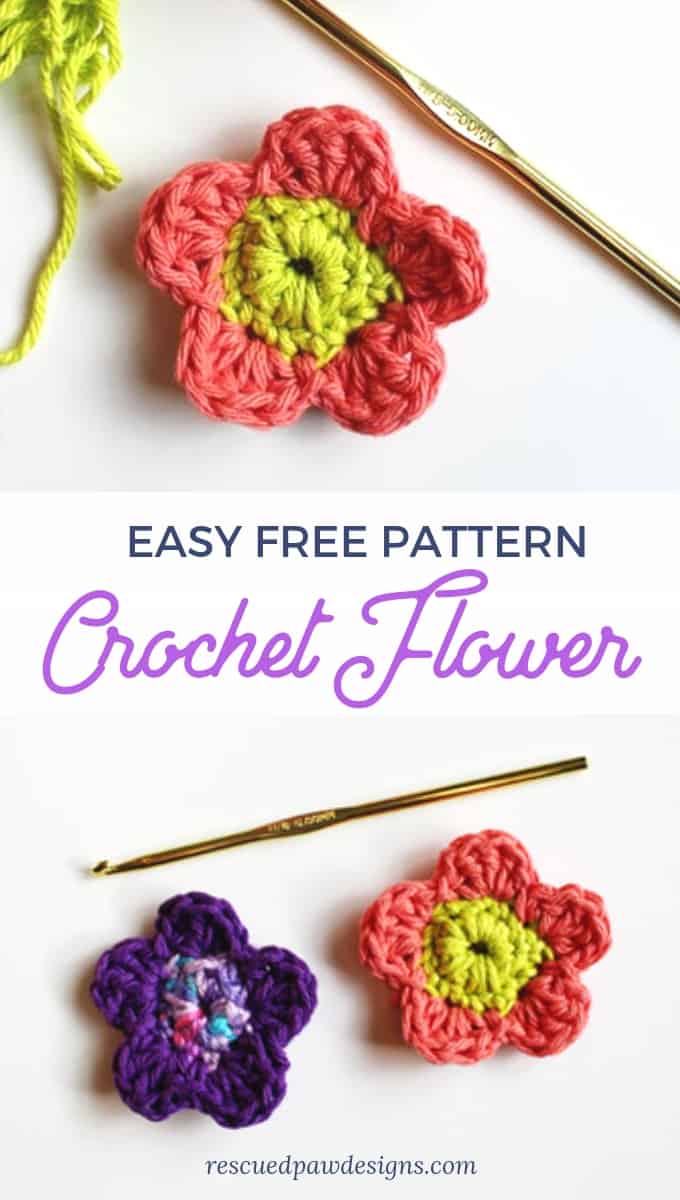 I can't wait for you to make this easy flower!
Happy Crocheting!
Crochet this easy to learn flower!
Today was such a cool day for summer (48 degrees this morning!) that I decided to whip up this cute, so simple crochet flower pattern to remind myself that it was still actually summering out there! These easy crochet flowers are a quick learn and you can add them to almost any project! Crochet flower headband anyone? That sounds perfect for summer to me! By the way… where are you summer? 🌞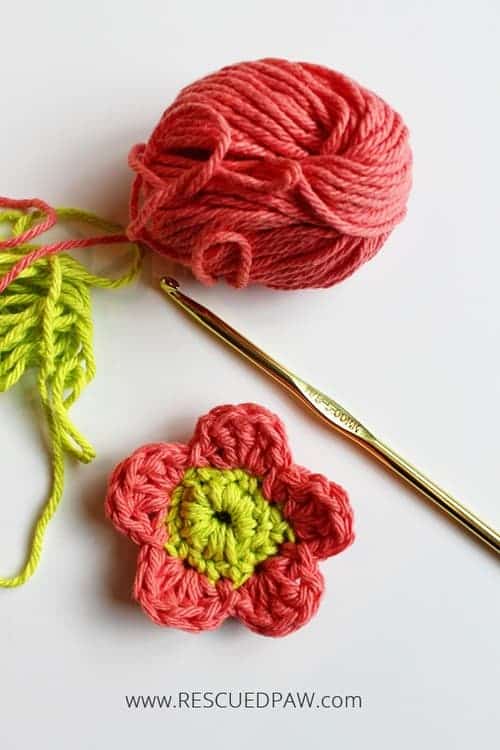 The Yarn that is perfect for this easy flower pattern
I used Lily Sugar 'n Cream 100% Cotton Yarn for my examples, but any cotton yarn would work great. You can make these with any yarn size as long as you follow the yarn packages recommended hook size.
Ready to get started?
These crochet flowers are so simple to make (hence the name) and take little to no time. Have fun making these cute crochet flowers with this FREE and super easy pattern!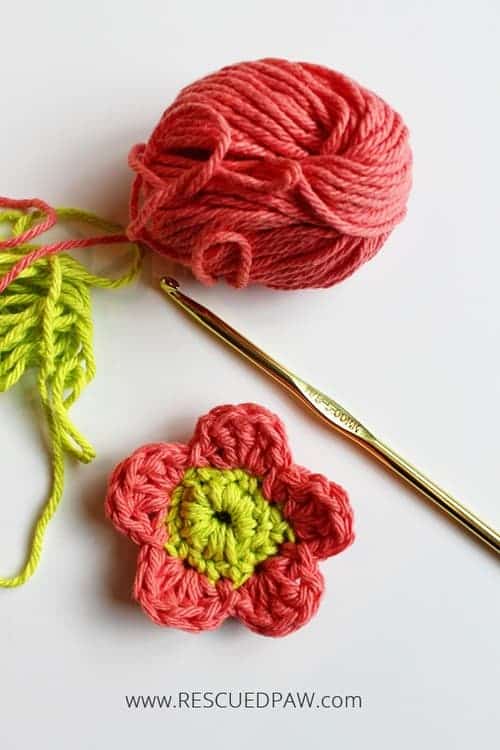 Flower Crochet Pattern
Skill Level: Beginner
Materials
2 different colors of worsted weight (4) Cotton Yarn
Scissors
Yarn Needle
Pattern Steps
Round 1: With First Color Chain 5, Join in the first Chain with a Slip Stitch, Chain 1, 10 Single Crochets in Ring.
Round 2: Chain 1, Single Crochet in each chain around, Join with Slip Stitch to first Single Crochet and Fasten Off.
Round 3: Join new Color here with a Slip Stitch in any Chain. In next Stitch,*Half Double Crochet, Double Crochet 3 times, Half Double Crochet (make sure this is all in the same stitch) in next stitch make a Slip Stitch. Repeat from * 4 more times. Join with a Slip stitch on to the last petal to first Single Crochet of the Previous Round. Fasten off and weave in loose ends with a yarn needle.
The so simple crochet flower pattern is just that simple!

If you have any questions, feel free to email me or message me on Facebook. I am always willing to help in any way!