Print these crochet gift tags today and add to your next crocheted gift! Perfect for other handmade items such as knit, baked goods and more!

Are you looking for more free printables? I have a few that you may like in my archives!
These Crochet Tags Are The Perfect Addition to Any Homemade Gift!
I just love how they say "handmade by me just for you"! Don't think because I said they are crochet tags they can't be used for other items because they can! They would be perfect on knit items, crafts and really anything that is handmade!

Go ahead and add these printable gift tags to any handmade gift! You could attach them to sweets, cookies, and more! I wouldn't though, but only because I don't (ok can't) bake and I'm almost 100% positive no one would want that kind of homemade gift from me. 🙂 I think I'll stick to adding them to my crochet items for now. 🙂
The Materials You'll Need to Print!
To print these tags (after you make your crochet gift!) I would suggest using a laser printer and some card stock. I think they would look pretty good either on white card stock or kraft card stock!
Download the free crochet gift tags below.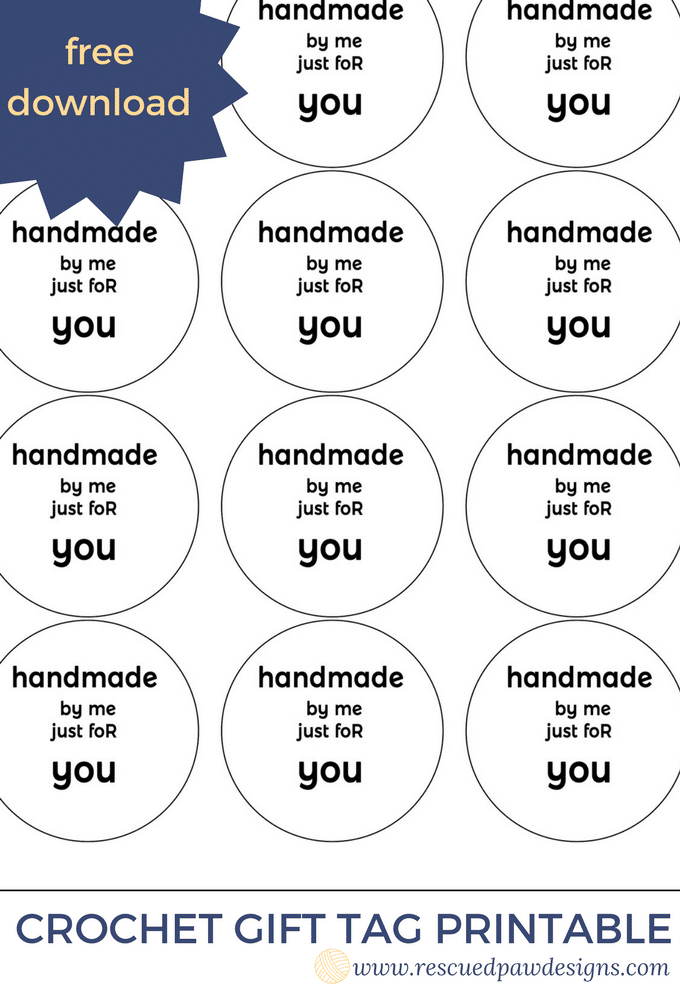 Free Crochet Printable Gift Tags
---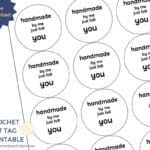 Click the link above to download a set of crochet tags that are great for adding to Christmas gifts, a just-because present, and homemade items! Please remember these tags are for personal use only and not for resale.
---
I hope you enjoy these fun printable tags for your crochet gifts and Happy Gifting! If you need some crochet patterns to attach these babies to I can help! Try my Chunky Crochet Blanket or this Easy Crochet Headband!
Happy Gifting!
You May Like These Printables too…