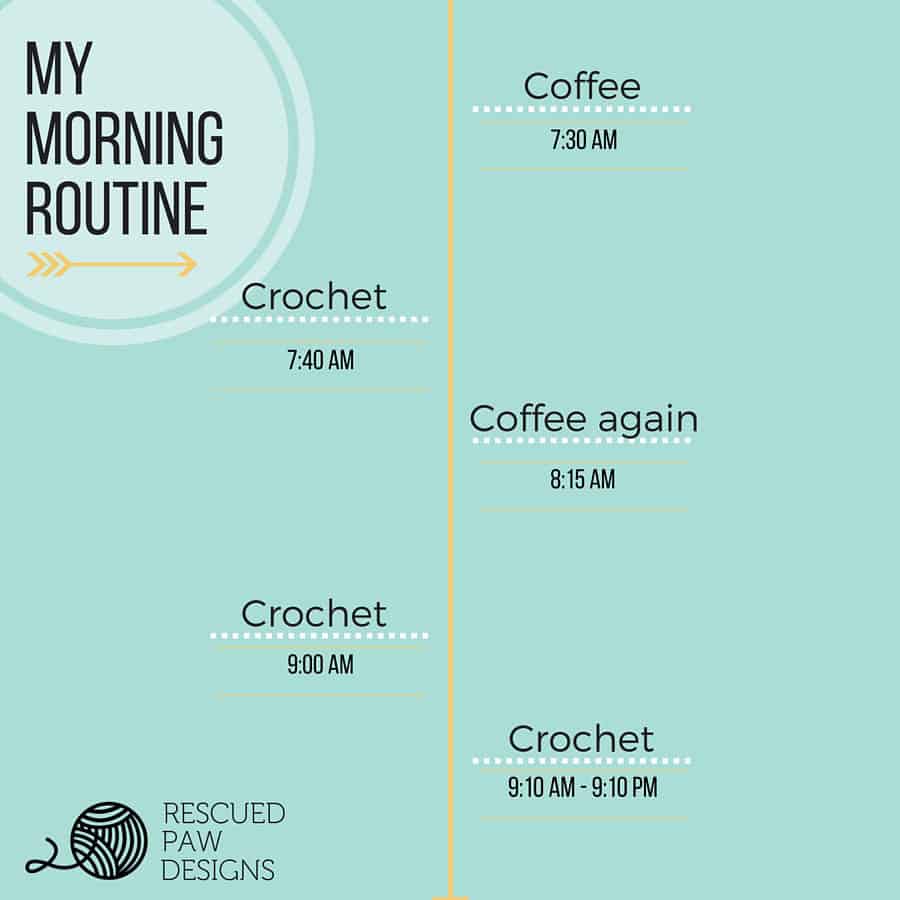 Who else wants everyday to be like this? Me!! I mean who wouldn't want to crochet all day every day? My dream crochet day for sure! I wish that my days could just be all about crochet, but kids & life in general don't quite agree with me yet. So maybe that's what I will ask (wish) for on Mothers day or My Birthday.. A day of crochet.. Oh, and maybe a never ending supply of yarn!
In the meantime, I have a few items that WILL help you make your crocheting dreams come true even if it is for a day!
Patterns
Project Totes
I hope you found something here that will help you on your journey in crocheting and be sure to connect with me around the web. I love to give away FREE patterns! Don't miss out!
Instagram ➸ https://instagram.com/easycrochetcom/
Pinterest ➸ https://www.pinterest.com/easycrochetcom/
Also, don't forget to stop over and check out my new apparel & accessories shop just for makers "Yarn Mamas".
Happy Crocheting!
Krista