The newest holiday collection from the Easy Crochet shop features a fun design that is perfect yarn lovers for the upcoming Winter!
Be sure to check out our full maker merchandise collection and printable crochet patterns over at shop.easycrochet.com an Easy Crochet shop.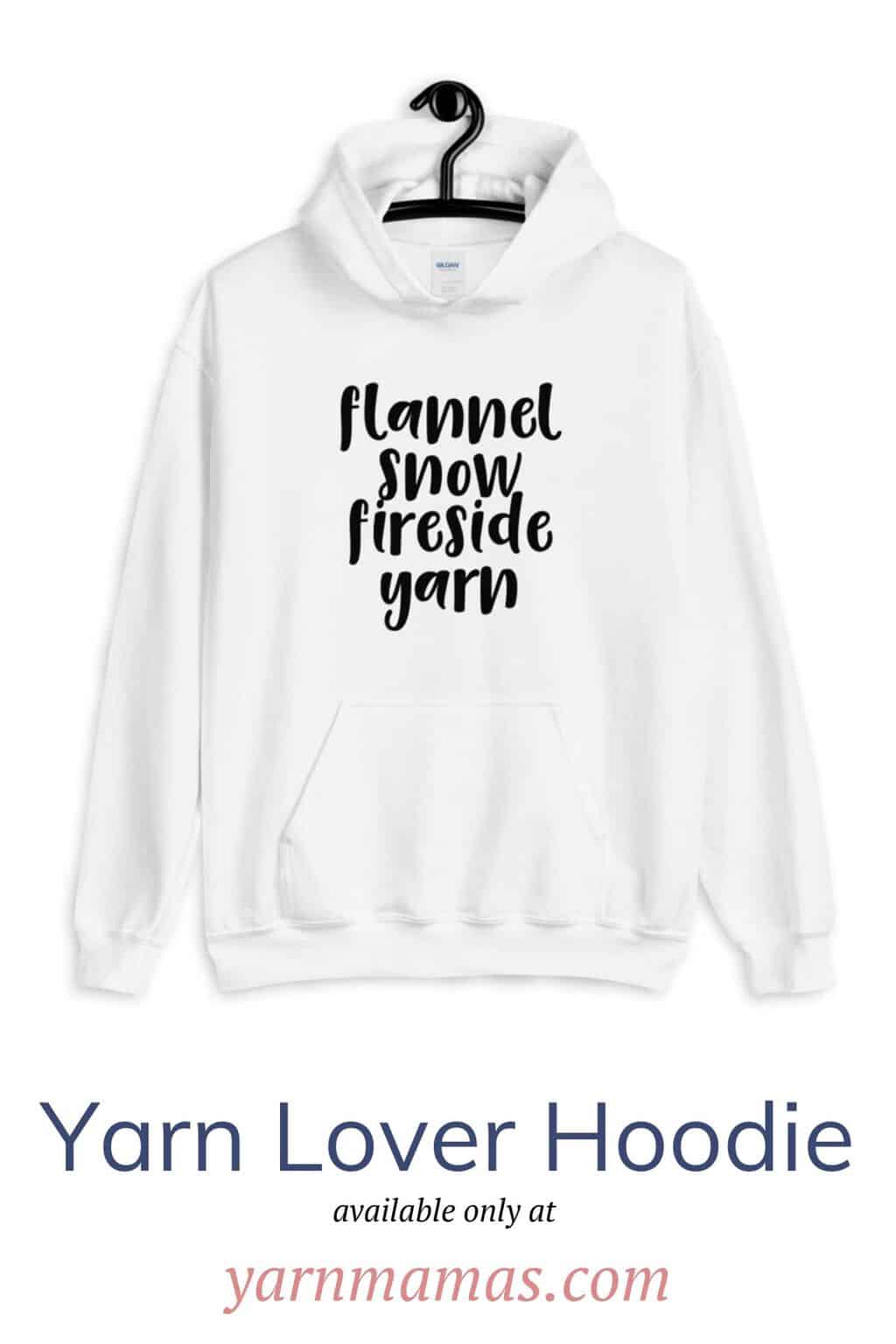 Flannel, Snow, Fireside Yarn Hoodie
This hoodie perfect to cozy up in next to fireside while crocheting or knitting! If you love yarn, then this hoodie is for you. The best part is that it is available in three different colors! Choose from white, grey, or red!
Check the yarn quote hoodie out at shop.easycrochet.com or shop them below.
---
If hoodies or sweatshirts aren't your jam, then check out our yarn, crochet & knit quote T-shirts here.
Happy Crocheting & Knitting!